Animal inspirations in the fashion world is not a new phenomenon. Spring/Summer '10 saw the illustrious use of sparrows and cats and this trend was emulated throughout the high street. Back in '09 Marc Jacobs created an owl inspired collection and that influence seems to still be a hit on the high street. Has anyone else noticed the sudden influx of owl inspired jewellery in the shops?
Taking inspiration from this observation, I decided to do a post on the jungle within my jewellery box. It seems that over half of my jewellery collection is animal inspired.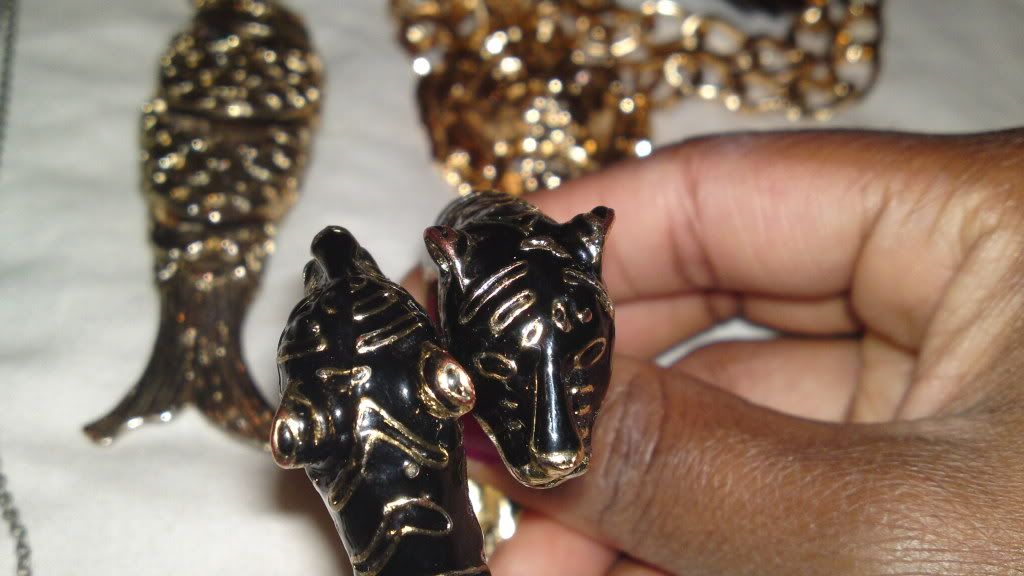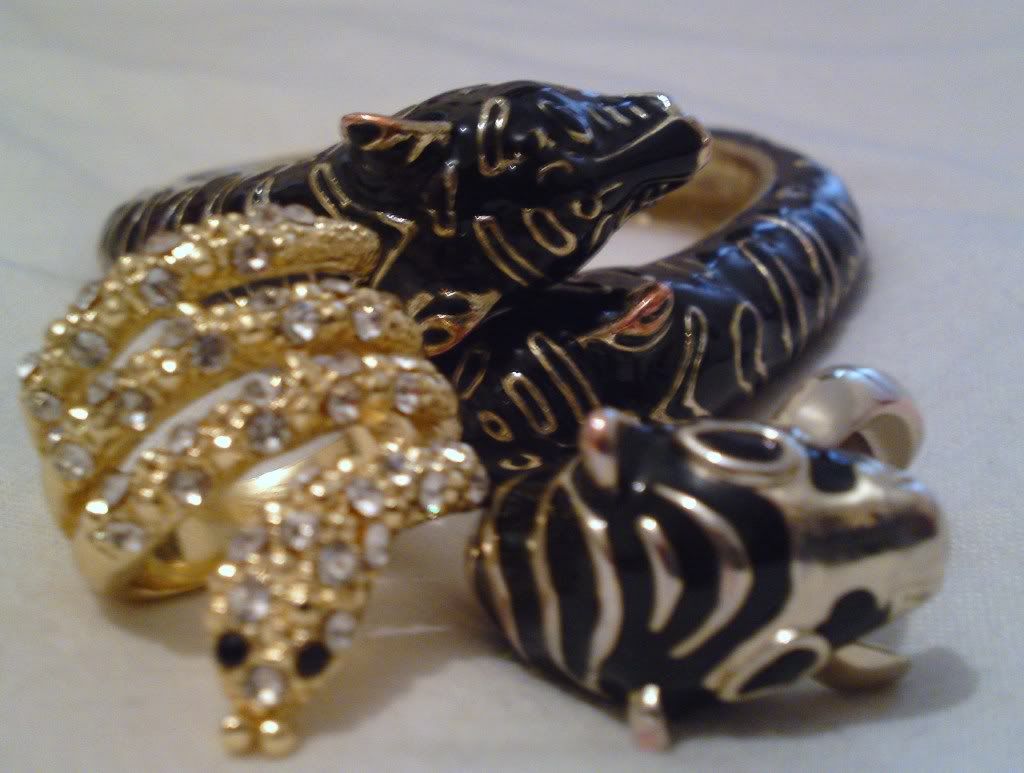 The snake and tiger ring are recent buys from Primark whilst the tiger bangle was purchased a long time ago from Dorothy Perkins (i think). The tiger ring has definitely become one of my staples. After searching high and wide for a snake ring i settled on this diamanté encrusted piece purely because of the price. I personally am not a big fan, what do you guys think...yay or nay?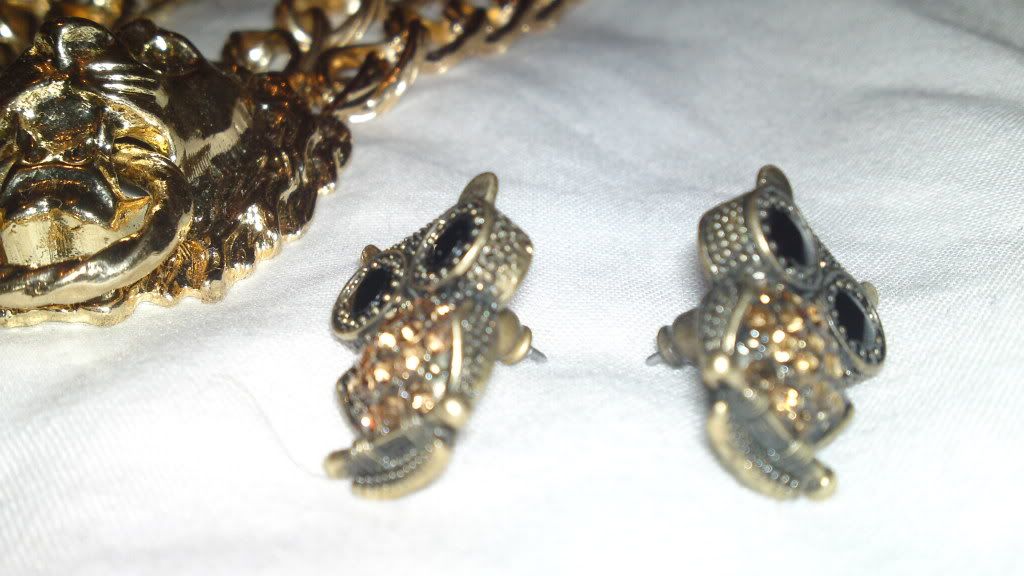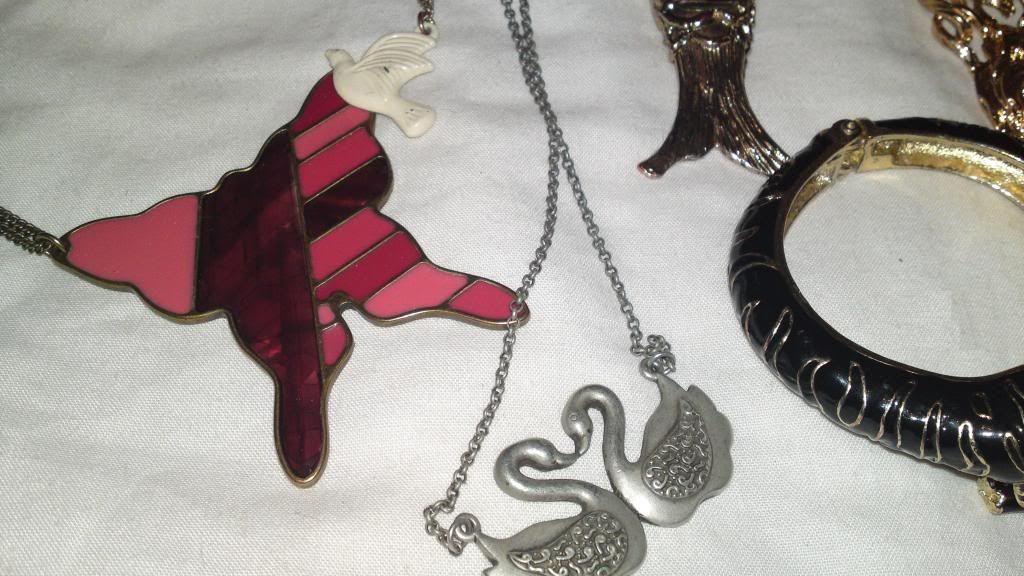 Apart from the owl earrings, the other pieces are all from Dorothy Perkins. This is not a shop I venture into frequently but it seems that the 'Power of Arcadia' is evident in their jewellery line. My neck and the necklace of the two swans were inseparable for about 2 years. The owl earrings are a rent buy from Primark and I think I may be going back to buy the owl ring and necklace too.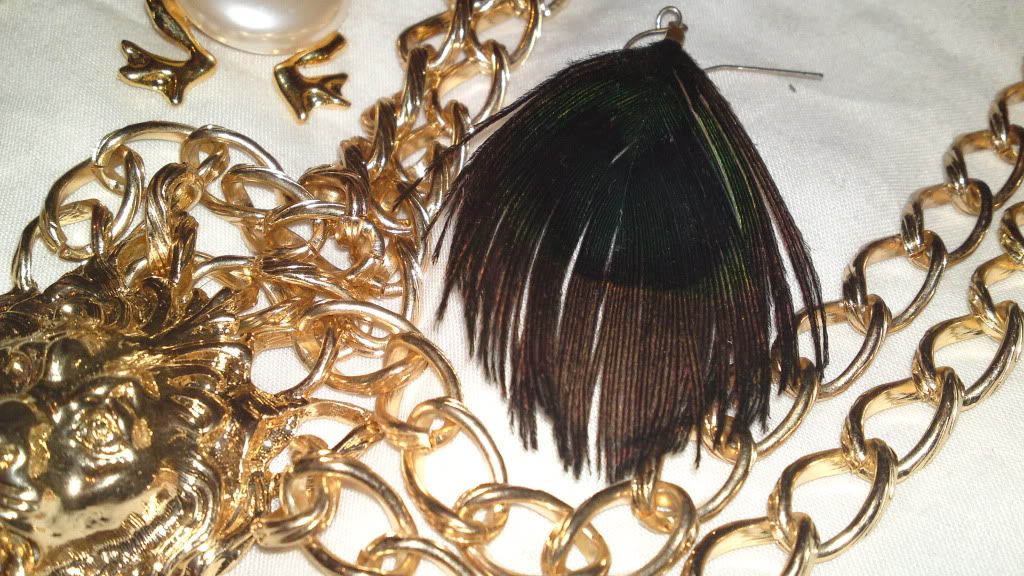 For some strange reason I didn't start buying vintage jewellery until years after I bought my first vintage item of clothing. But now i spend hours trawling ebay for my next vintage jewellery buy. The frog brooch and the Lion head necklace are both from vintage markets in Manchester. Whilst the fish necklace and peacock feather earring are from Topshop.
There are a few pieces that i would love to add to my collection. Once my paycheck goes in, Im heading to the shops to pick up the following:
Rabbit ring - Primark
Two finger bird ring - Urban Outfitters
Owl necklace and ring - Primark
Octopus ring - Ebay
And the jungle keeps growing....