This is the one of the ten commandments of any fashion follower and I have to say that Lola and I nearly always follow this commandment to the tee.
During the period between finishing our exams and going on holiday, a lot has gone down in our world. Even though we may not have found the time to blog, we definitely did not forget to capture it all in photos. I present to you shots from our pre-summer warm up...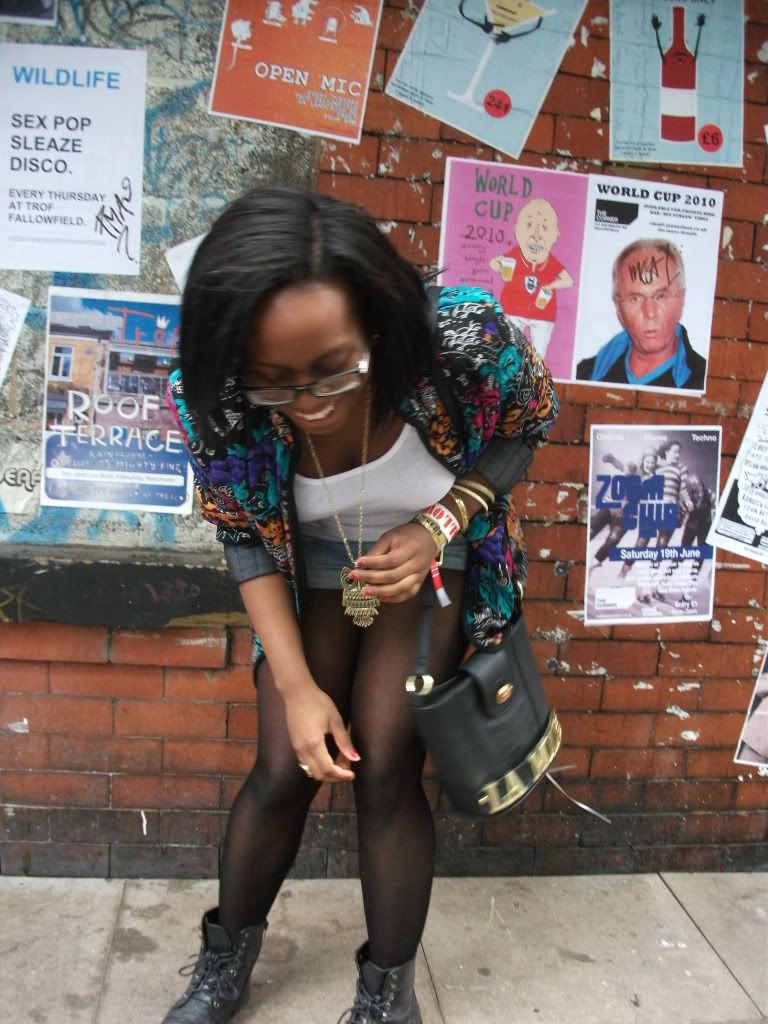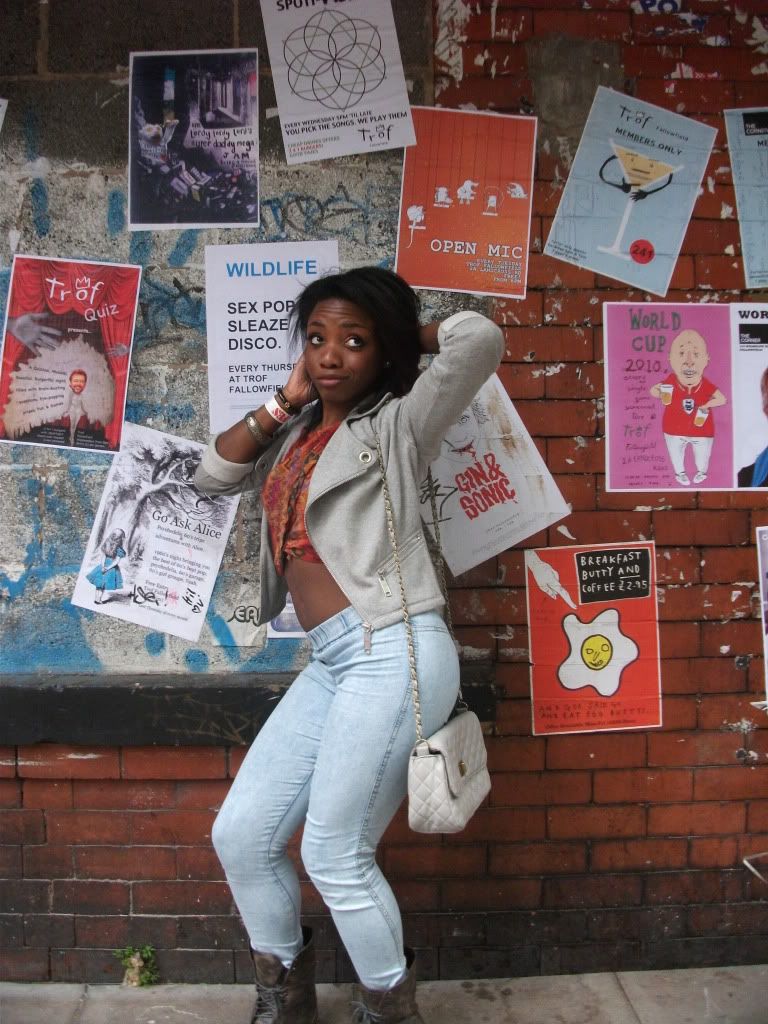 Lola: Jacket - Vintage from Cow Manchester, Bag- ASOS, Owl necklace -Ebay, Shorts - New Look
Fikki: Jacket - DKNY, Crop Top - Vintage from American Apparel, Jeggings - H&M, Bag - Primark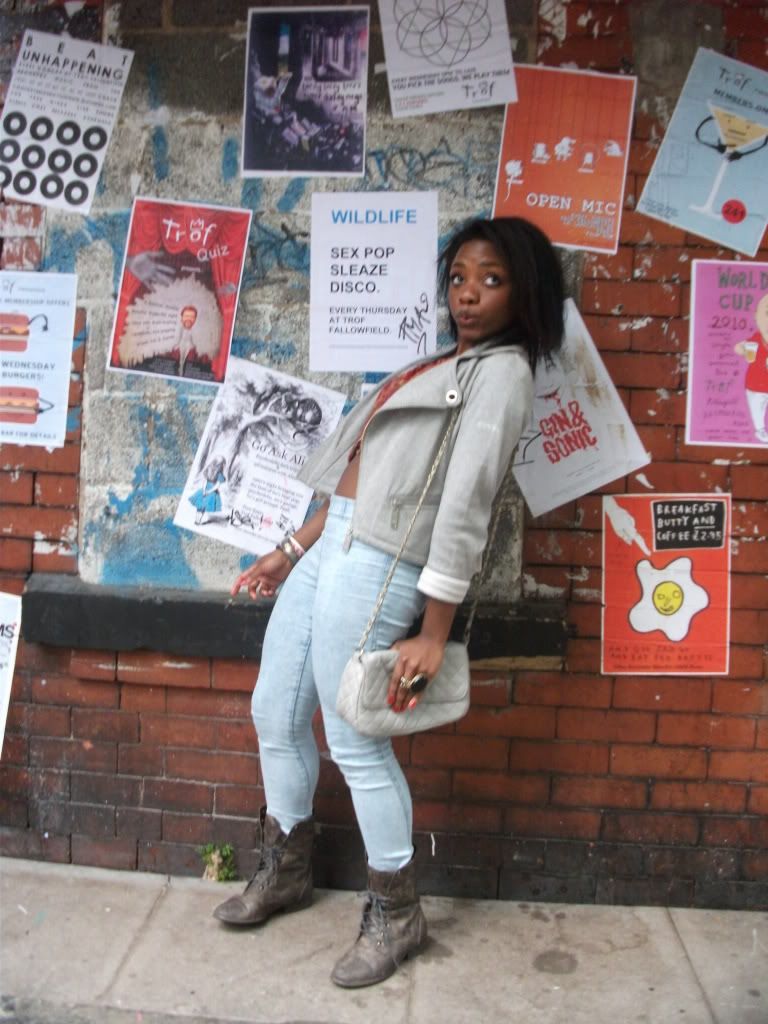 So The highlights were
1) Raving hard at Radio 1 DJ Annie Mac's (photo 7) DJ set at Fallotwfest at the Apollo in Manchester.
2) Having an awesome night at Pangea(photo 4,8,9 - the student union's summer Festival)
3) Celebrating 100 years of our local student park at an awesome music festival. The images I have of this event may not exist but the memories will last a life time.
As you guys can probably tell, we love music as much as fashion and the two often go hand in hand in our lives.
Fikki
xx
If you would like to follow this blog officially click link below:

Follow my blog with bloglovin