The obsession with THE vintage Moschino Belt is a trend that hit the blogosphere hard the 09/10 transition and for a long time I searched high and low for one.
I asked my mum and aunties whether or not they had any belts from the 80s lurking in the back of their closets with the hope of finding this belt. NO success! One of my mum's friends said she had one but gave it away years ago and this nearly had me in tears.
I spent hours on eBay UK and US searching for this belt and even though I found a few they were either too expensive, too small or too big (at that time I was too exhausted to realise i could just make new holes).
I tried virtually every vintage store in Manchester and found nothing. Whilst in Turkey I even resorted to searching the markets for a replica. Unfortunately the stores were more interested in stocking knock-off chanels and louis' to bother about replicating a belt from over 40 seasons ago.
Luckily I didn't give up. I stuck with my never-faltering eBay and found it. However it was not from the UK or US site. With the help of my A-level french skills and Google translator, I managed to score a belt from eBay France. God bless the French!
The moment it arrived, I ran down to the nearest shoe repair shop and got more holes punched into it.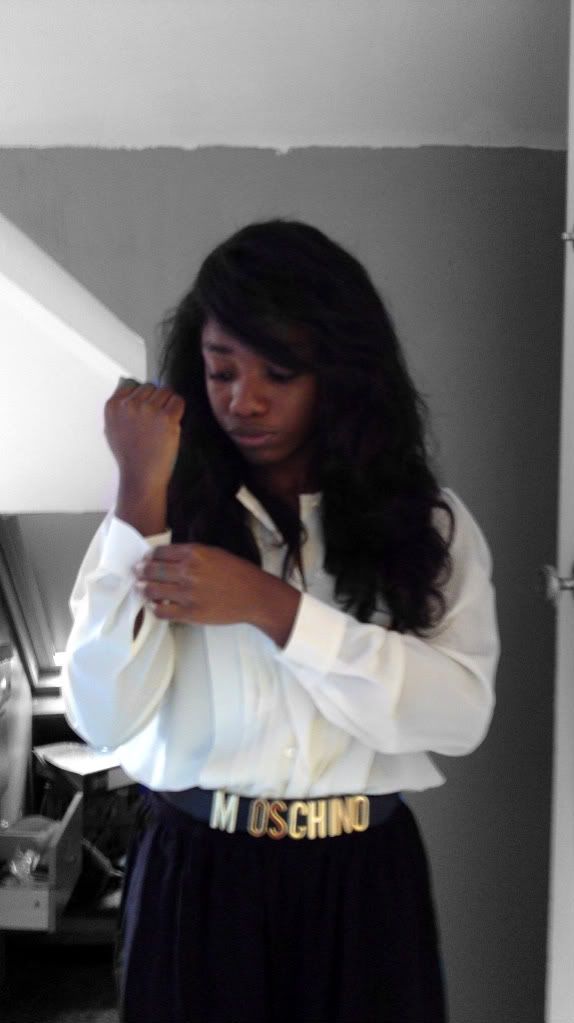 Belt: Vintage Moschino from eBay
Trousers: Vintage
Shirt: Vintage (it looks so much better when fully buttoned up)
Fikki
xx