Last day in Blackburn and 5800+ essay completed so to celebrate I went out with some friends when I got back to Manchester. Couldn't decide what to wear out so ended up recycling the day time outfit :-D
Day time:
Minimal Jewellery, Rolled up sleeves, Hair tied back and Professionalism.
Top&Belt/Primark, Skirt/thrifted
Night time:
Leather, Jewellery overload, free curls and an epic smile!
Primark overload...exceptions are Skirt/Ark; Clock necklace/portobello market; leaf ring/ miss selfridge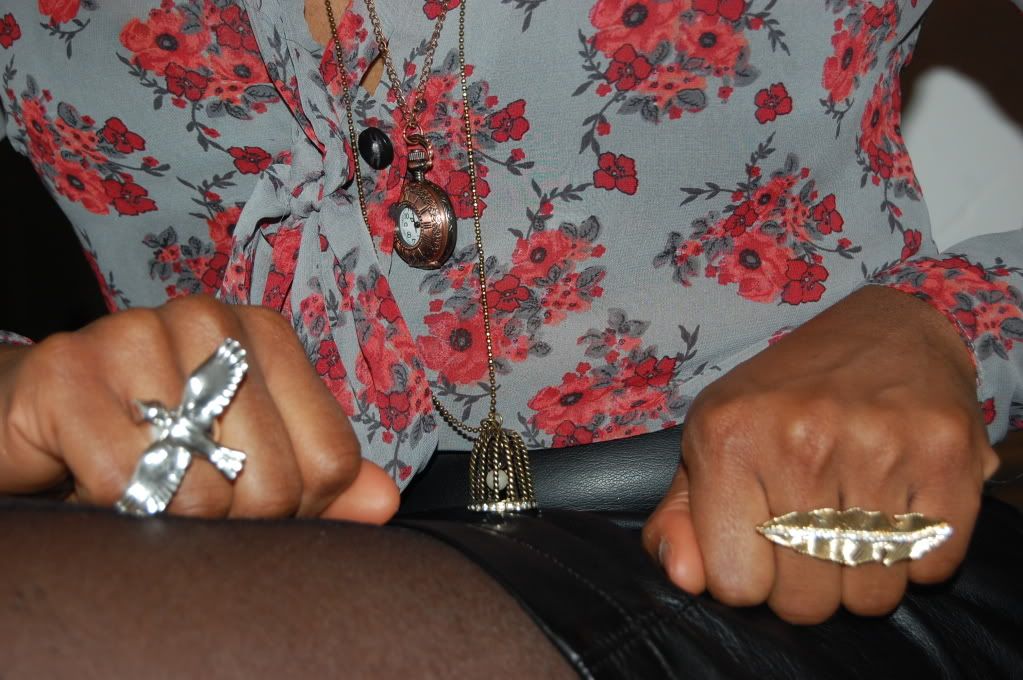 I was actually going to wear my DIYDS leather shorts but opted for the leather skirt instead. I actually love this skirt. It looks great with everything. If you do not have one already, get down to your nearest shop asap!
Fikki
xx
ps: thanks to Lola's friend, Maureen for the awesome DSLR shots. I totally need to buy a real camera before i head off to Kenya.