Hello!
Just a quick outfit post. This was taken after a lecture. Family law *Yawn*
Also been quite ill this week. Done nothing but go to lectures, sleep for hours and watch tv like a bum. It can be very annoying and i feel so couped up!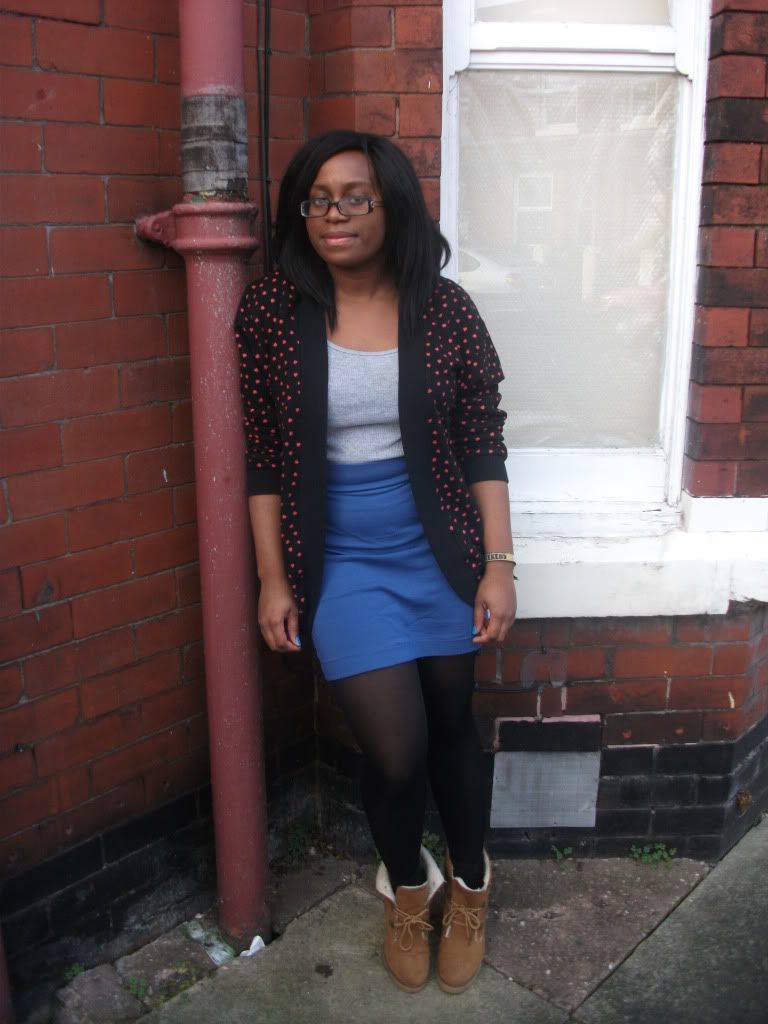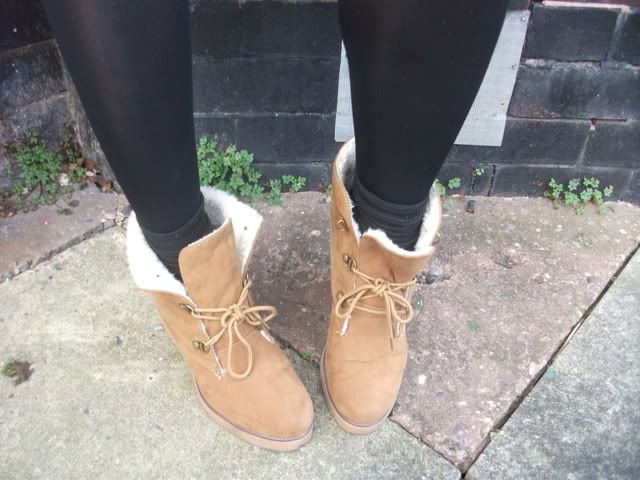 Decided to set myself a little challenge as well. There are so many clothes in my wardrobe and shoes which i never wear. My wardrobe is literally bursting. I wanted to chuck everything in a bag and give them away to a charity shop but i'm such a hoarder! Sooooo I've decided to adapt them in some way or another to try and wear a different item everyday. Let's hope this actually works. I need to save money for a massive summer holiday.
Skirt/H&M, Top/Primak, Sweater/Topshop, Shoes/Primark
Have a great weekend,
Lola xx