So we got a stylish blogger award from the beautiful Onyxsta from
Bleurgh
. Shes got great style so check her out.
Soooo
THE RULES-
7 Things you didn't know about me:-
I watch abit too much TV. Its unhealthy.
I'm in my final year of a Law degree!
I lived in Nigeria for 14 years.
I'm trying to go natural, its quite a fun process.
I love Indomie noodles abit too much and buy it by the box load. oh god!
I love all MGM technicolor films from the 40's and 50's
I'm too emotional and cry very easily, even when watching glee.
(NOMINATE 15 OTHERS) I am passing on this award to 15 other stylish and beautiful bloggers :) In no particular order:
My friend from London came up to Manchester for a long weekend and we decided to go to the Manchester art gallery which i had been meaning to take her to. Never had the chance to take a proper look in the gallery and this was a good opportunity. The painting i'm standing in front of is The Sirens and Odysseus by William Claude Duval. It potrays the scene in the Odyssey when Odysseus comes across the sirens and makes his men tie him to the mast of the ship so he could hear what they sounded like and Its just so beautiful. I think anyway....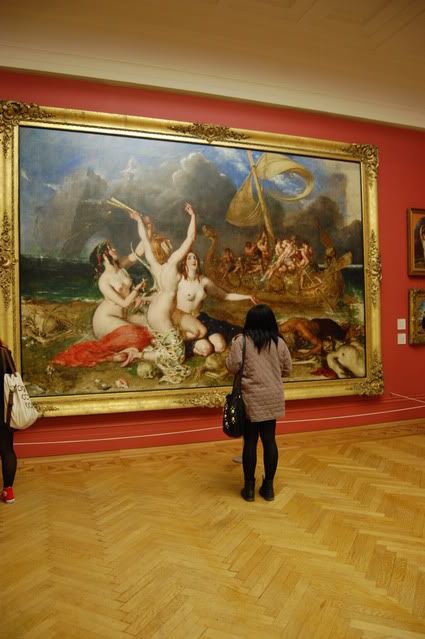 BTW, Fikki is still in Blackburn right now but will be back on Thursday! yay!
Have a great week :)
Lola xx