Another quick post showcasing what we wore last night.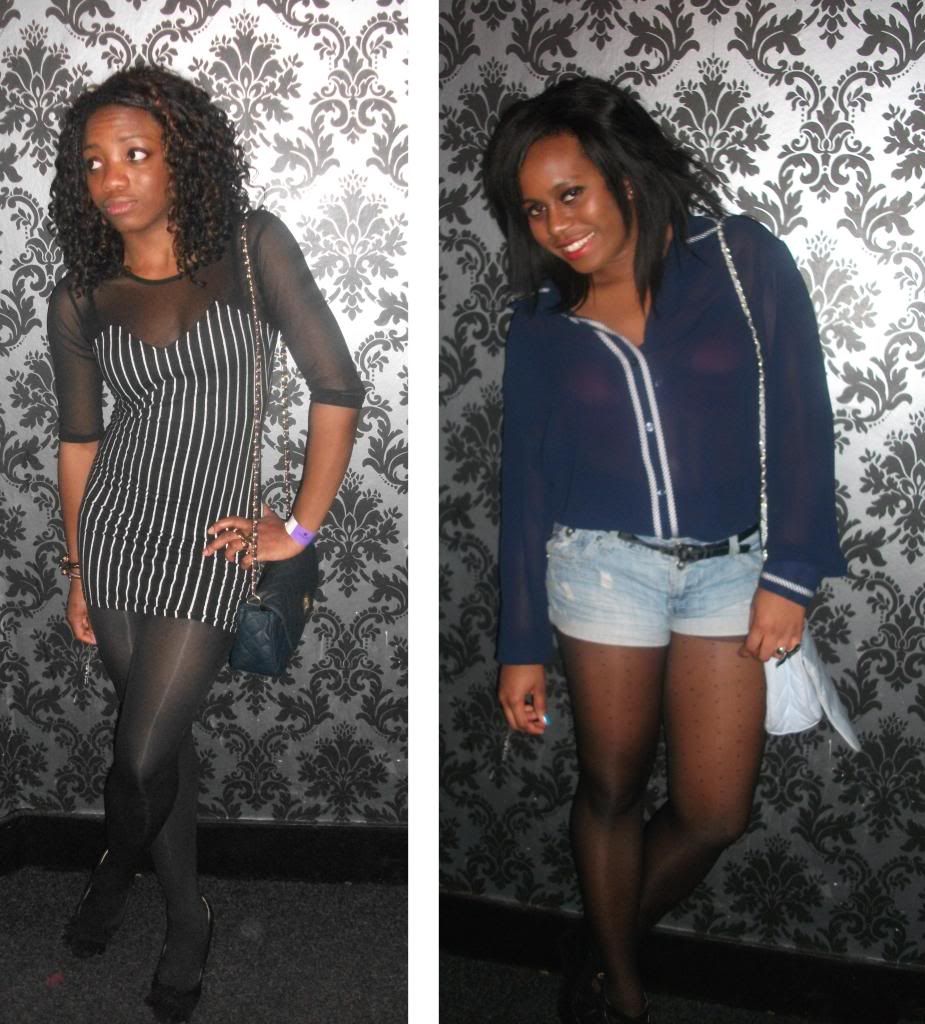 Fikki: Dress/Motel; Shoes & Bag/Primark
Lola: Shirt/Thrifted; Shorts/New Look; Shoes/Random shop
There were also a few people with great outfits last night who we managed to get photos of before the juice kicked in.
Left:
the pop of colour from the shoes complements the outfit. Love the embellished crop.
Right:
Onyxsta
of say-bleurgh and friend.
Left:
Topshop bodycon. Every girl's best friend.
Right:
Love the 90s inspired, solange style braids.
Until next time.
Fikki
xX