Whilst all the other students of Manchester have returned to their hometowns, I remain in this city waiting for easter and the end of term to come around. It seems like ages (nearly 4 months) since I went to my family home and I cannot wait for my well-deserved week with my family!
It has also been a while since I did an individual post and this is primarily because I have to rely on other people due to my lack of a suitable camera. I desperately need one for my birthday...even my younger sister has an awesome camera!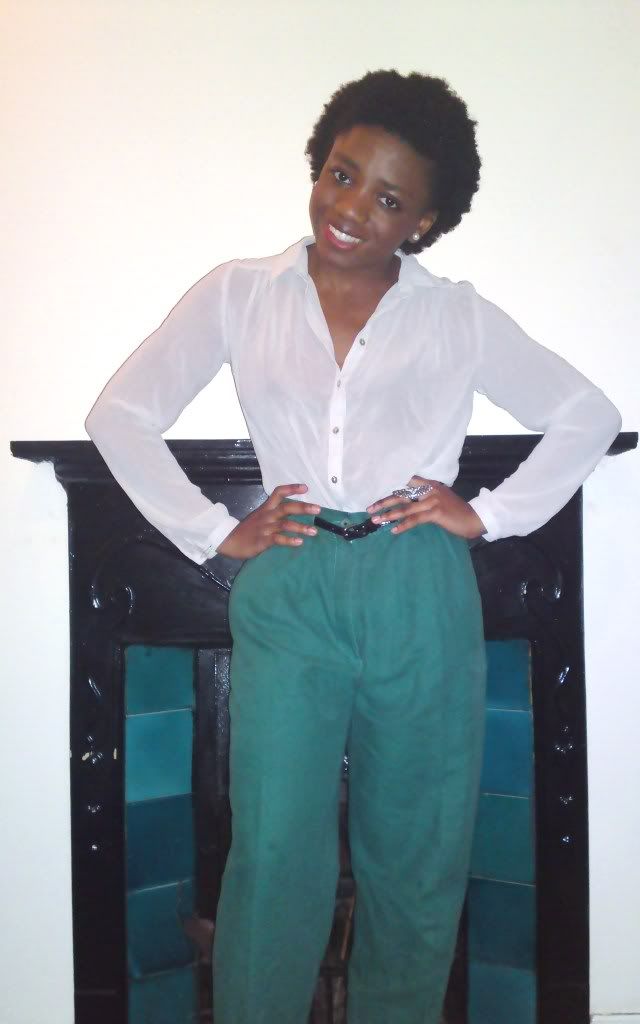 I had an impromptu day off uni today because "i didn't feel well" and decided a good way to spend this day was to relive and showcase the outfit i wore to the medics' charity fashion show a couple weeks ago.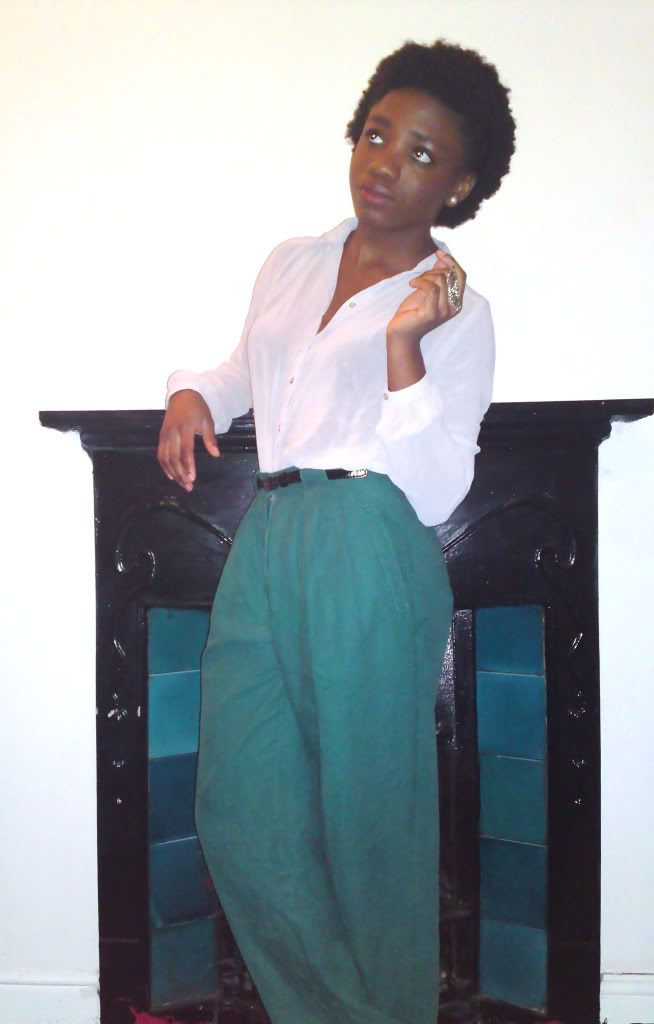 I am a big fan of wide leg bright coloured trousers and I am currently building up a collection that will soon include a salmon pink or blue pair. They are perfect for this summer's colour blocking trend and i eventually plan on teaming this green pair with a yellow/orange shirt.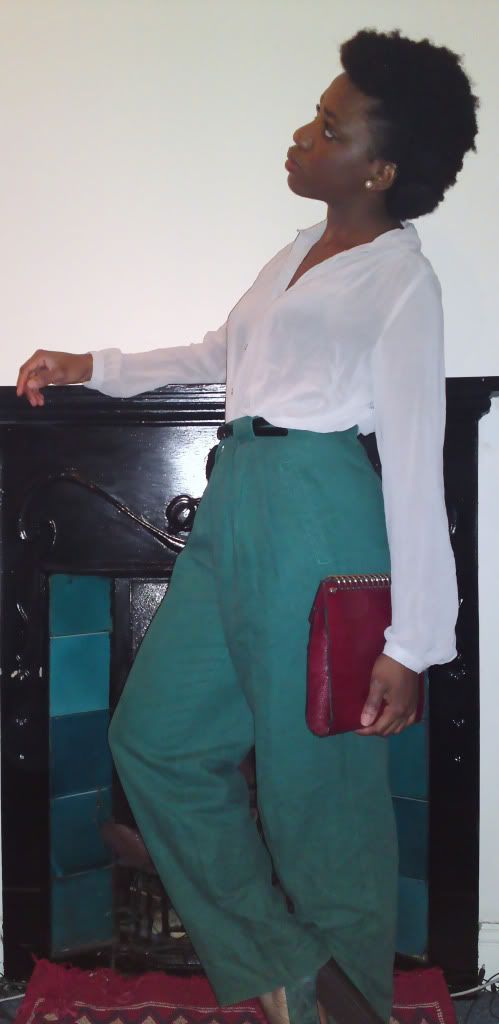 However I find that my short stature means that these sort of trousers call for heels to be worn with them and unfortunately I'm a girl who often chooses comfort over style....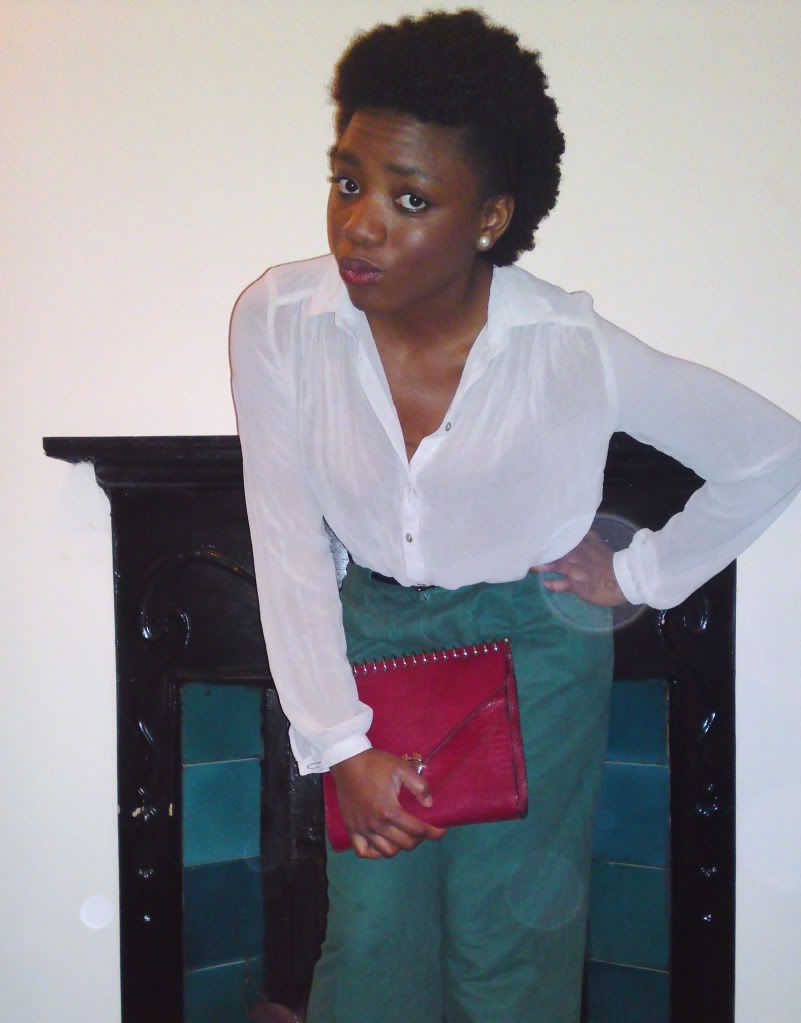 Even though I spent most of the evening sitting, by the end of the night the ache in my feet was unbearable.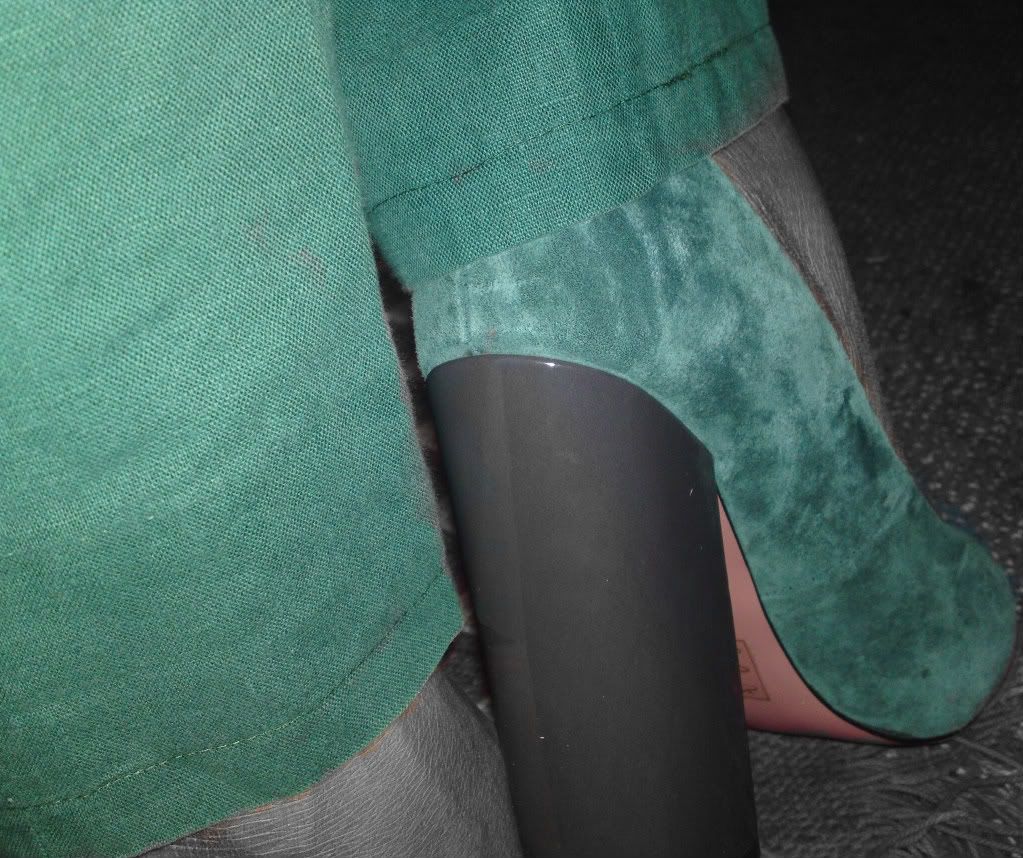 Shirt/Primak; Trousers/Vintage; Belt/Topshop; Shoes/Kurt Geiger; Bag/Vintage; Ring/Primark
Fikki
xx