After a grueling 5 hour journey from Manchester that began at 4:30am, I arrived at my family home in Kent and so far it has been awesome!
I got to spend the last day of the easter bank holiday weekend chilling with my family and eating some good homely meals.
So today, whilst the rest of the family where at work/school, I spent the morning getting my hair braided because I had reached breaking point with nurturing the afro.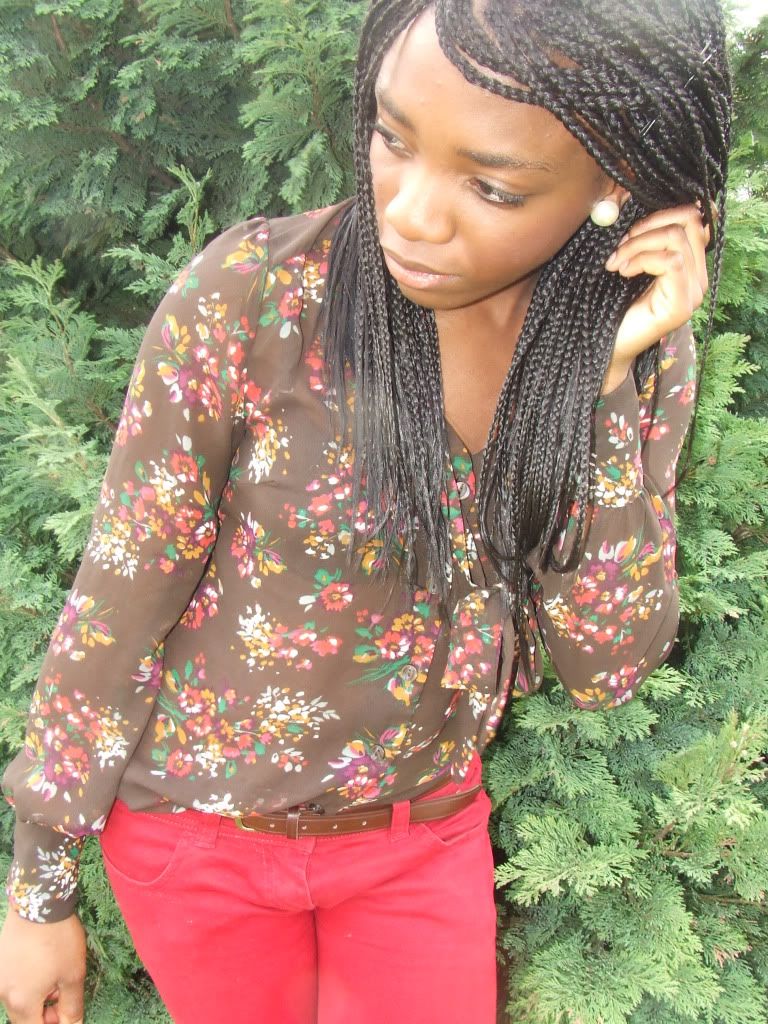 I have to say, getting the braids put in was 5 hours of my life well spent because I am in love with the look....even though I feel 16 again with this hairstyle.
During the hours between the salon visit and my sister returning from school, I checked out the charity shops around and I have to say Lola is bleeding lucky. In comparison to the one where Lola lives, this charity shop was reminiscent of pre-2003 primark (aka crappy).
I plan on checking out the other shops, in the hope of spotting at least one gem.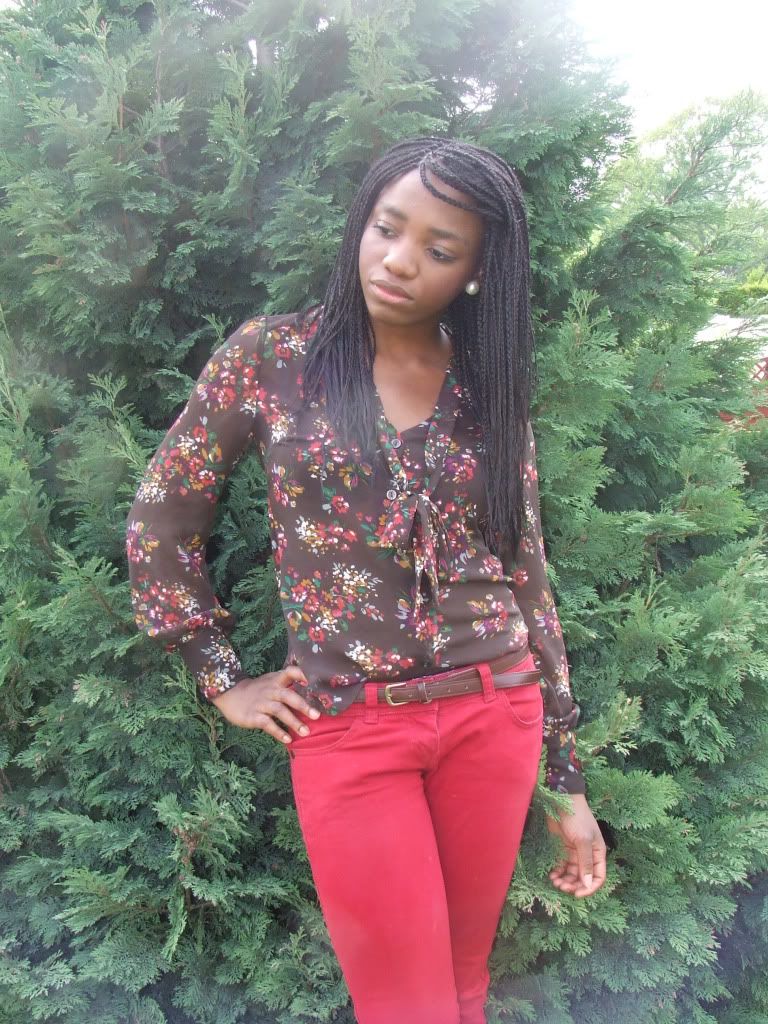 At the moment, I am a huge fan of block colour trousers and I am still in the process of acquiring a selection in a variety of colours. I have had this pair from Zara for about 4 years and they have come in handy this season!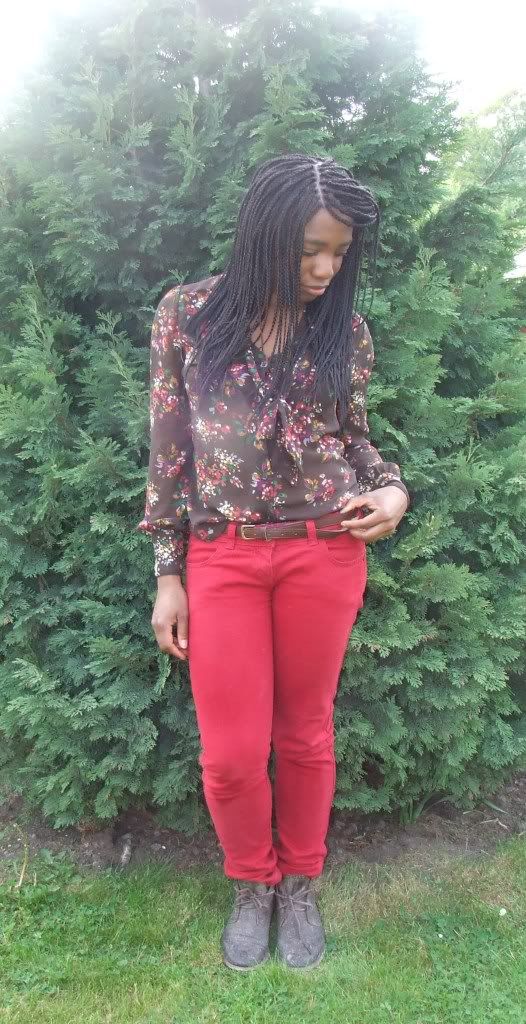 Blouse/Primark; Trousers/Zara; Belt/Zara; Shoes/Primark
This outfit is the perfect salute to my two favourite shops: Primark and Zara. In recent years, they always seem to have something I need.
Thanks to my sister for these awesome pictures
Thanks Warehouse Project for appropriately weathering my boots!
xx
Ps: Hope everyone had an awesome Easter bank holiday weekend. Bring on Round 2...I OFFICIALLY HAVE ROYAL WEDDING FEVER!