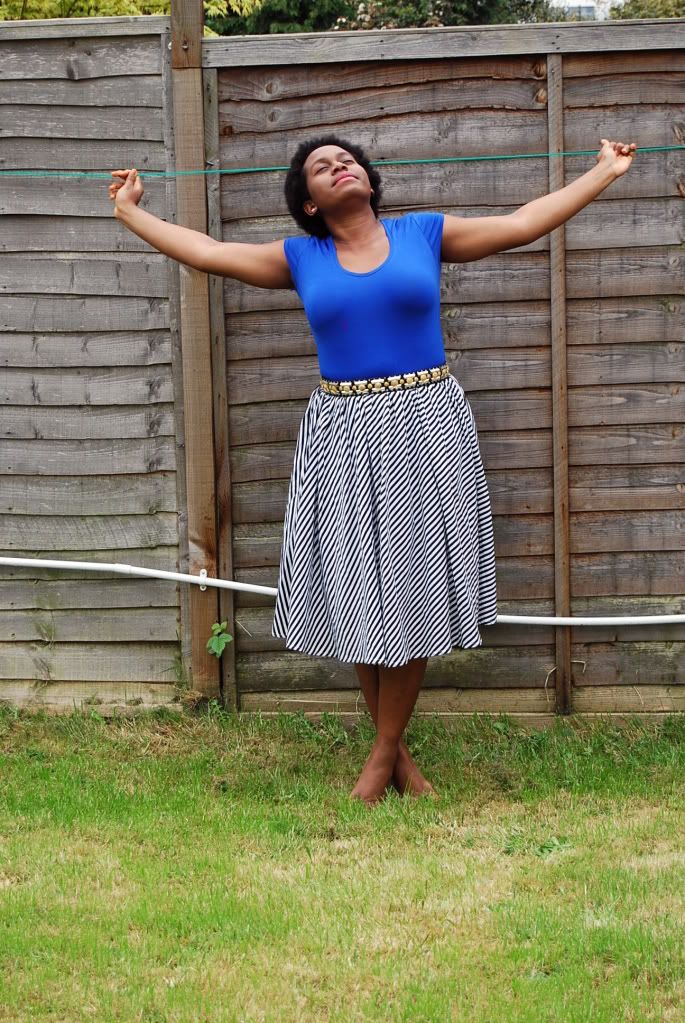 ♥ Back in London for two weeks to visit my mum, internship etc. Really excited because i havent been in London properly since November. The weather has also been quite good so far so good for taking nice pictures!
Although i have 3 essays to complete - 7,800 words combined :( It seems most other universities have reached the end but i still till the end of May till i finish. Then graduation. Speaking of which i have already got a dress for. It was sewn specially for me and i can't wait to graduate in it.
♥ Wearing a skirt DIYed from a dress. The dress was too frumpy and looked so blah. As a skirt, it has become of my favorite things to wear in the spring and can be seen in this post from last year:
I Think I Like It
. Belt was taken from my mum's wardrobe as most of the things i own.
♥ Also visited my favorite charity shop which is called charity shop haha. I love that place and its an actual goldmine. I got the best bargains spending only £20 for alot of stuff including a dress, blazer, jean jacket, some belts, shirts, jumpers and shorts. Best bargain were a pair of Ralph Lauren khaki shorts for £1.50! perfect for summer :) Went back the next day and got my mum two pairs of Carvela clogs for £6 and my for my aunt, vintage Steve Madden slippers for £3. Should really do a post showing my haul. yes?
Shirt & Skirt/Primark, Belt/From Mum's Closet, No Shoes!
Lola xx