Still in London! Went out for dinner with a few friends and this is what i wore.
This dress was £2.50 and had to be snapped up immediately. Was from the charity shop i spoke about in a previous post. In another life, i would have probably cut it up and made it a short summer dress. But its all about lovely length and this dress shall stay as it is. The jacket, also from the shop cost £2.00. I'd been looking for something simple and casual like that but without the silly price tag so this was perfect.
It's funny how I've lived in London for more than 5 years, even when i wasn't, we would 'summer' in London every year but my knowledge of this fair city only spreads to where i went to school and most of the north. I managed to on this short trip see places i had never been too! silly really. all this around me and i don't exploit it. Never again.
Tbh, i am far more accustomed to Manchester life after nearly three years there. (shock horror).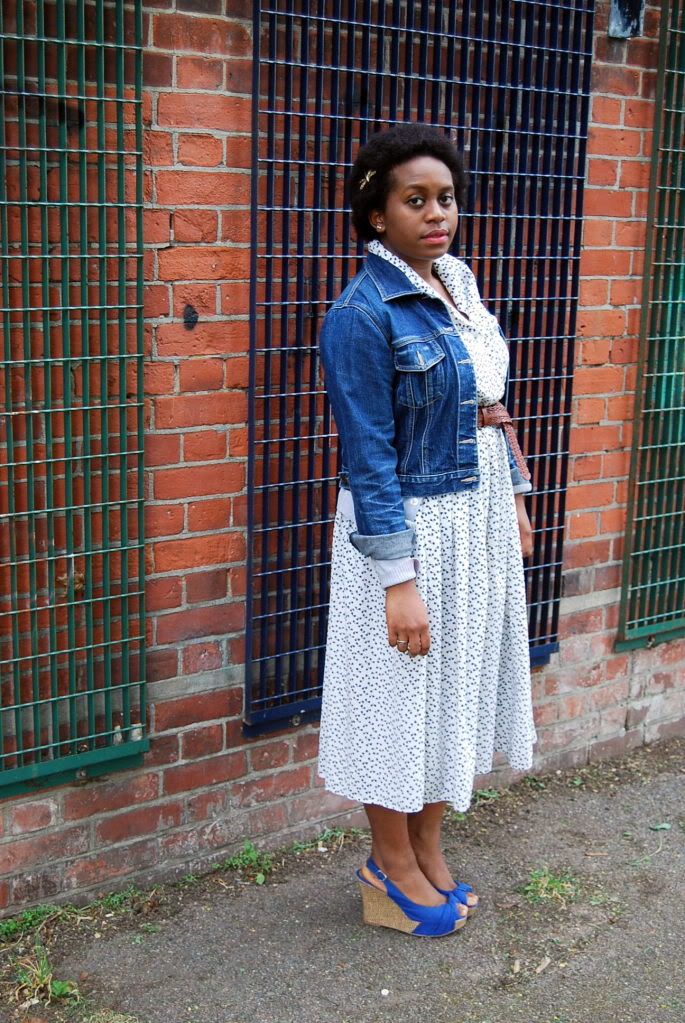 Dress & Jacket/Thrifted, Shoes/New Look, Bag/Urban Outfitters
Lola xx