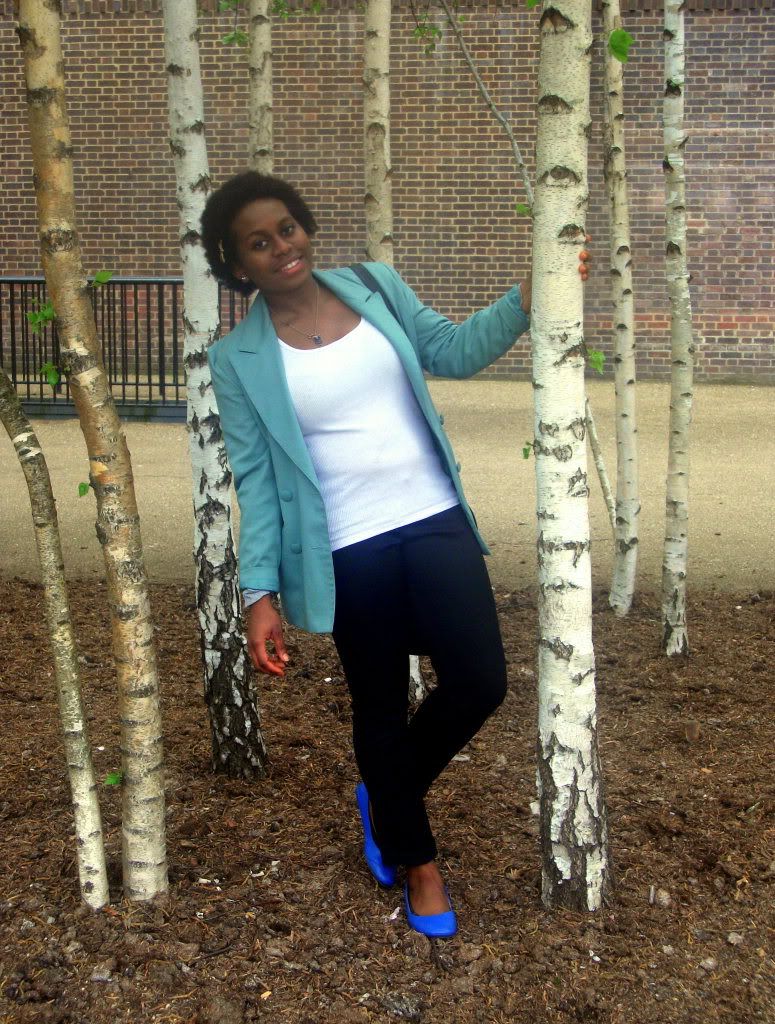 ♥ Once again, another thing i bought thrifting at the same place. This blazer cost me £2.00. I'm so gonna miss going there to get spend money when i get back to Manchester tomorrow :( Might be overdoing it now though...
But looking forward to going out with Fikki tomorrow in Manchester as it has just been work, work, work for awhile now. Plus i'm bored.

♥ These were taken infront of the Tate Modern, they had some really nice tall trees. perefect for the background.
♥ Was quite annoyed about the reduced quality of the pictures i take now on my camera. But it was only inevitable because i threw on the floor while very tipsy. At least a new one is on my list of graduation presents. So all i need to do is find a nice one. I've been looking at bridges. Not the price tag of a dslr but really good quality. so if anyone has a bridge, suggestions would be welcome :)