Whilst I await more garments from the motherland...I would like to preview the gorgeous creation I received the last time my father came back from Nigeria. I wore this dress to the law ball after party.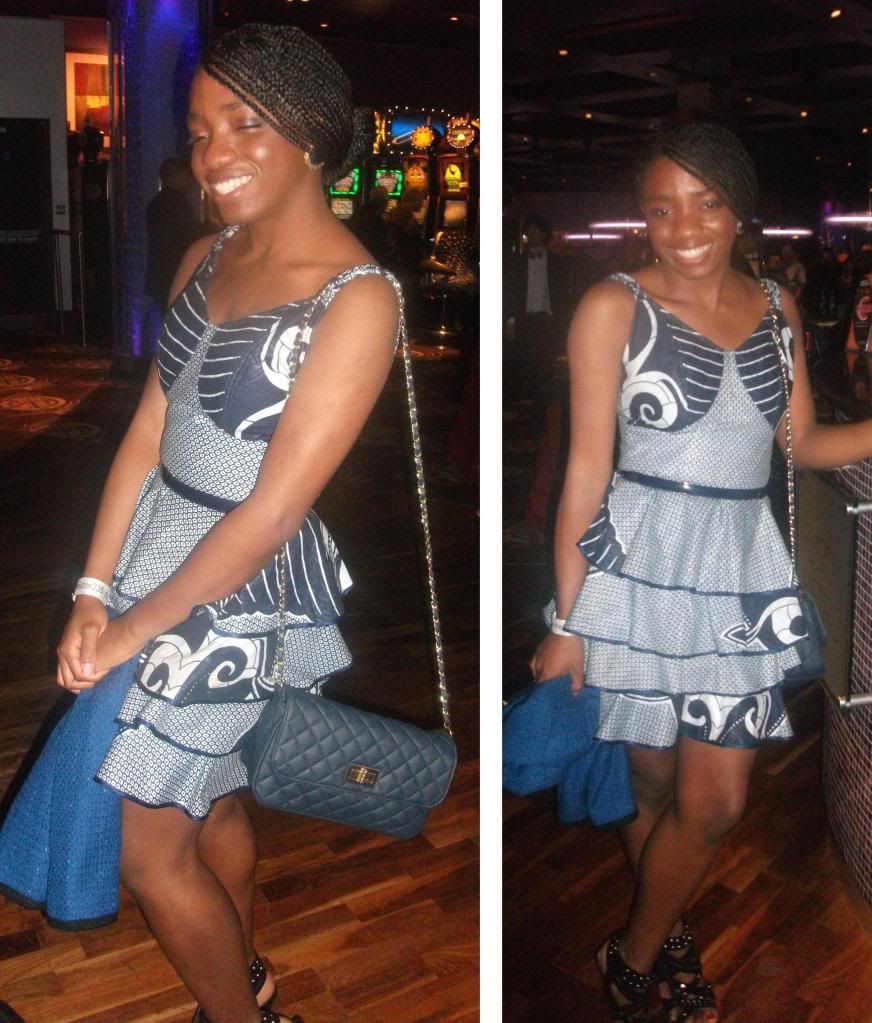 bag and shoes/primark, jacket/H&M
When my mum heard I was doing this post, she was keen to feature on it. So here is my gorgeous mother wearing one of the latest additions to her vast wardrobe. I have a dress made in the exact same fabric but I have nowhere to wear it to.
The lady that made these dresses will definitely be making my dress for my graduation ball in 3 years...cannot wait!!!
Fikki
xx