On Friday, after finishing a hectic last day at my internship and before catching a train (it was a very long day), i breifly went to a bloggers meet up (without fikki. booo). Although i was only there for like an hr and it felt like i just rushed through, it was really nice to get to meet the girls. Upset i did not get the chance to stay longer, but i just couldn't.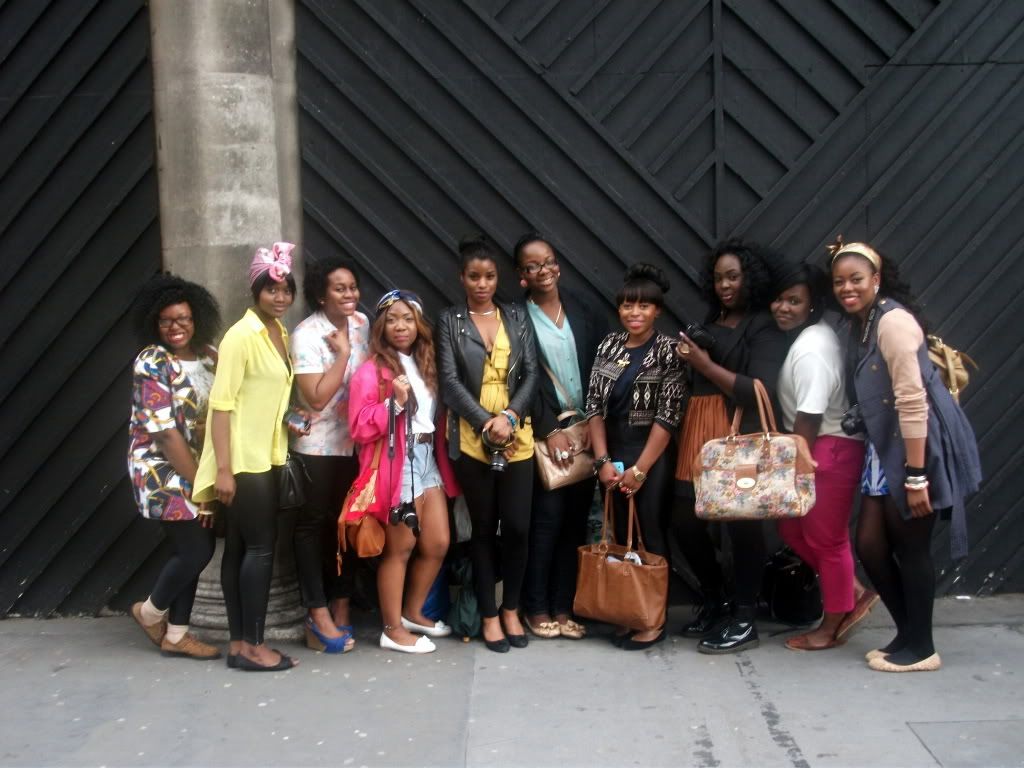 Thank you to
Jennifer
who organised it, and to everyone else who attened -
Onyxsta
,
Jen
,
Anne
,
Dami
,
Lolade
,
Promise
,
Tomi
and Lola. Especially for the impromptu picture before i left.
Lola x