In the interim before my epic trip to Africa, I spent a few days traipsing around the lovely coastal city of Portsmouth. Perfect weather and even better company...what more could I ask for after 4 weeks of being stuck in an office without windows!
Top/Urban Outfitter; Shorts/Topshop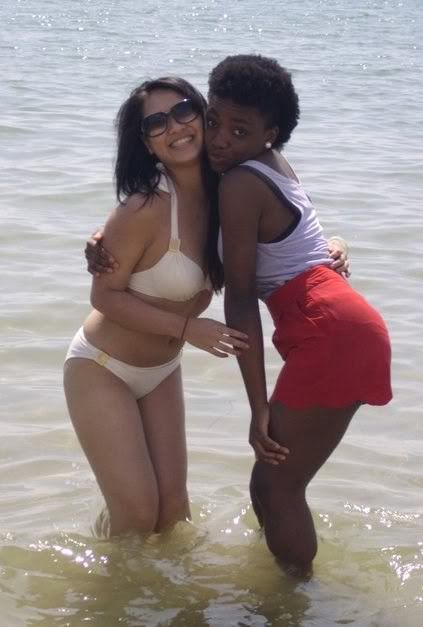 Seeing the sights of the city and having a good chinwag with the girlies from my sixth form made this trip all I had hoped for. Although the time spent was brief, I managed to check out the outlet stores in the city centre and, surprisingly, avoided making any purchases.
I went to Jamie's Italian for the first time...delicious food...I wonder why there isn't one in manchester?
Aside from all the juicy gossip from the girls, one thing I did learn from this trip is that I have great difficulty in packing a suitcase for a holiday. I forgot to take swimwear even though I knew I was going to the beach but remembered to pack leather skirt in 27 degree heat?!? I hope in a week, I remember that stilettos are unsuitable for safari...
Until next time
Fikki
xx