Its been a while since I have had some time to post without feeling guilty. The semester officially ended last Friday and from the moment I handed in my 6000 word essay, I have had so much going on.
I took a trip down to the shops whilst I was still in Manchester to pick up a selection of things I had been stalking on the internet for a few weeks.
What do you guys think about the maxi dress? Still contemplating whether or not to run back to zara and purchase it...its now £39.99 rather than the original £100+...but where would i wear it to? Also I cant decide whether to shorten that leather skirt to the level of the upper hem...
Unfortunately my purse could only stretch as far as buying a few things on this list
:-( I purchased the green dress, scallop hem shorts, boots, leather midi skirt and the ring at the top...I was close to buying the crochet shorts but they seemed a little bit too risque for me.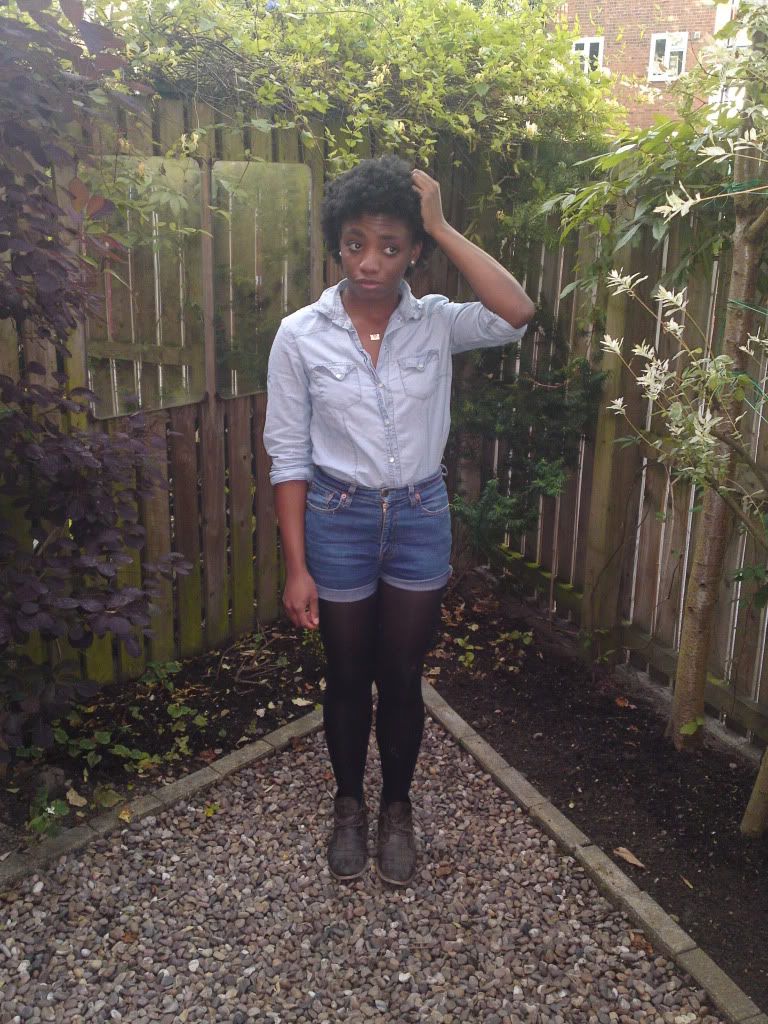 shirt/zara; shorts/levi; boots/primark
It's funny to think that this was the first time, since aged 12, that I have worn double denim...and strangely it works!
Fikki
xx