After three years of hard work at uni, I am officially a graduate. Lola Anderson LLB (Hons) it is! So happy that what i have worked so hard for has come to fruition. It was only a measly three years ago i packed my bags and moved up from London and i have had the most amazing time here with all the wonderful friends I've made. So much so that i'm staying another year...not ready to give up Manchester yet!
It was a really lovely and sunny day although i was so busy throughout i didn't even remember to take a picture of the outfit. Really pissed off about that. Anyway the dress was sewn for me in Nigeria by our trusty seamstress. The material is from Golders Green in London. I will definitely wear it again so it can be shown on the blog cause i really love the dress. At least the shoes are very visible!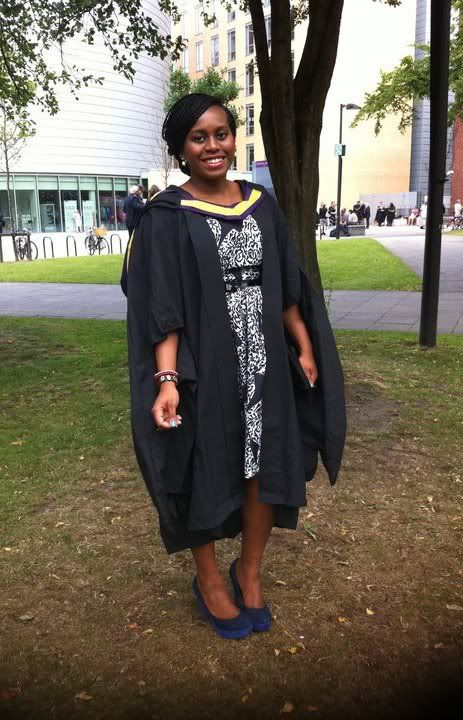 Now preparing to go on my post graduation holiday to Croatia on Monday. I cannot wait!
Shoes/Carvela
Lola x