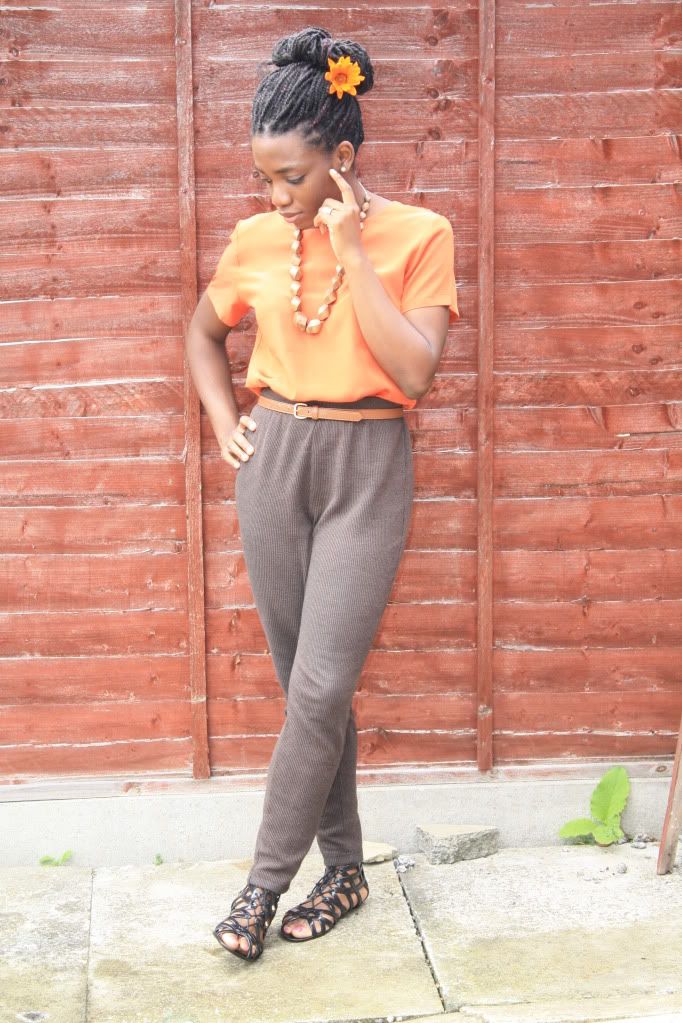 Top/Vintage; Trousers/Vintage; Belt/Primark; Ring/Topshop;
Necklace/Accesorize; Shoes/River Island; Flower/ the garden of my family home.
It was in early 2008, when I first heard that the life and music of the musical genius that is Fela Anikulapo-Kuti was being turned into a musical that would run Off-Broadway.
I hoped and prayed that the show would someday make its way across the pond and it definitely did. After months of failed plans to see it with family and friends, my mum took the plunge and bought tickets for the whole family to see FELA! on its closing night at the Sadler's Wells.
We had a few reservations about the production initially because we were told that the cast members did not include one Nigerian. Regardless of whether it did or not, the show was perfection and I hope that Fela would be proud of such a fitting tribute. On the way back, we did however question whether Fela, the nationalist, would be rolling in the grave by the fact he was not played by a Nigerian.
The crowd couldn't resist dancing, laughing and at some points being brought to tears by the thrilling spectacle that was Fela's life. He was a true rock-god and revolutionary and it is a shame that the things he sang and brought to the attention of Nigerians are still happening today.
As this was the last show in England, Fela's daughter and best friend were also at the closing night event. Oh and I think I spotted one of the contestants from Britain
and Ireland
's Next Top Model,
Jessica Abide
. I chose not to take a picture of her because even though she is gorgeous, she is not actually famous.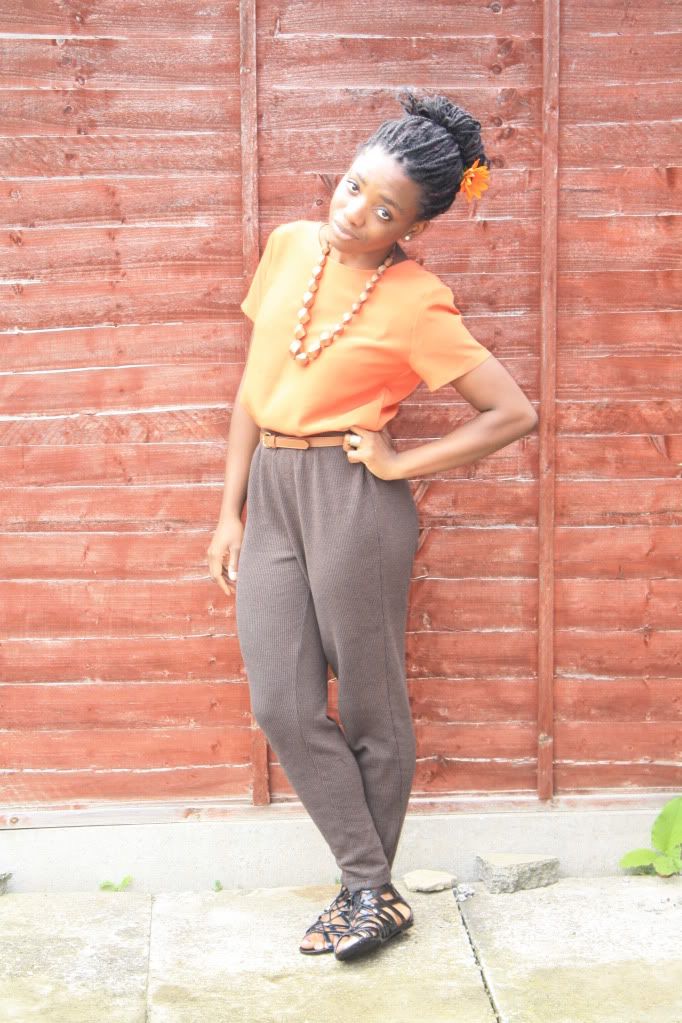 Fikki
xx