The other day i realised that my wardrobe of casual wear is very limited.
I own about 3 t-shirts and 3 pairs of jeans. My wardrobe mostly consists of sheer blouses, shirts and dresses.
So my take on casual often involves a shirt rather than a t-shirt.
I took a half day from university so that I could take my baby sister, who was visiting, to lunch and then quickly pop into the shops to sort out a Halloween costume.
After every halloween, I always plan to really make an effort next year but every year I leave my costume plans till last minute. This year is no different. This time last year I planned to go as the house from UP but ended up going as a Cougar/Leopard a la
Kim Kardashian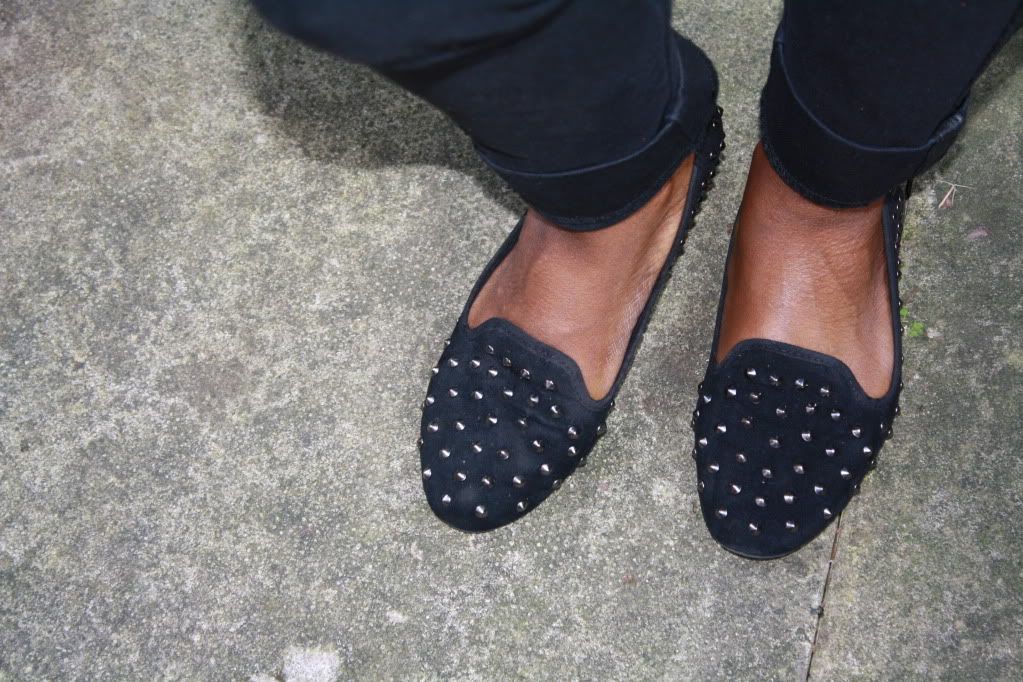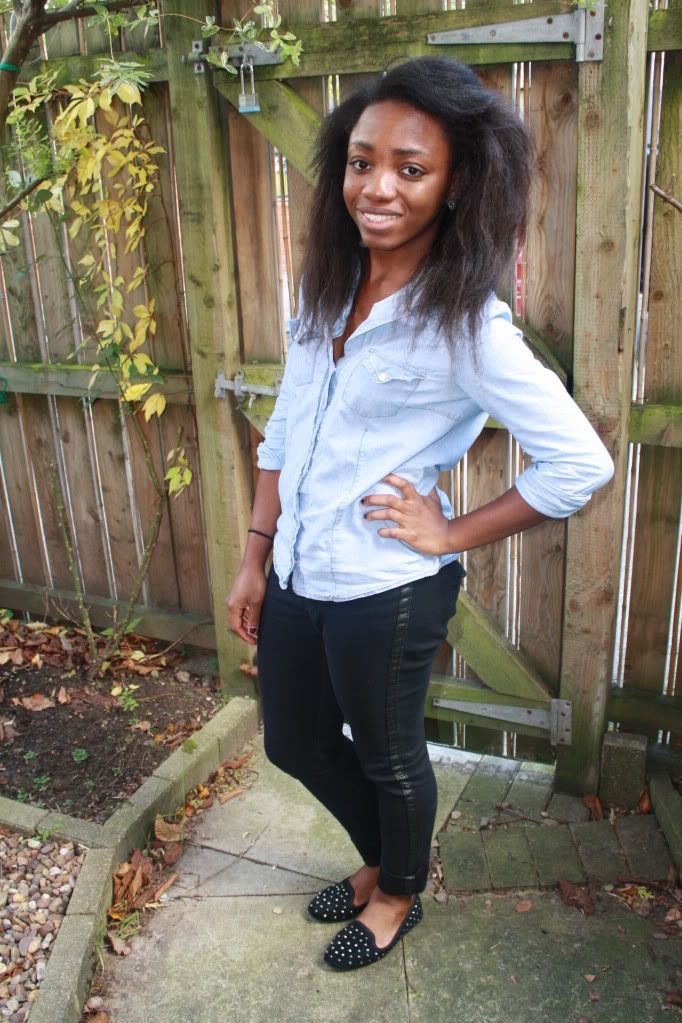 Shirt/Zara, Trousers/Urban Outfitters, Shoes/Topshop
Those Topshop slippers are one of my favourite new buys. They add that extra touch of style to any outfit. Very tempted to buy the leopard print pair because for £22 (student discount), they are perfection.
Fikki
xx