It's finally dawned on me that winter is here. I leave the house in the dark and return in the dark.
I see little to no sunshine during the weekdays so thank God it's the weekend.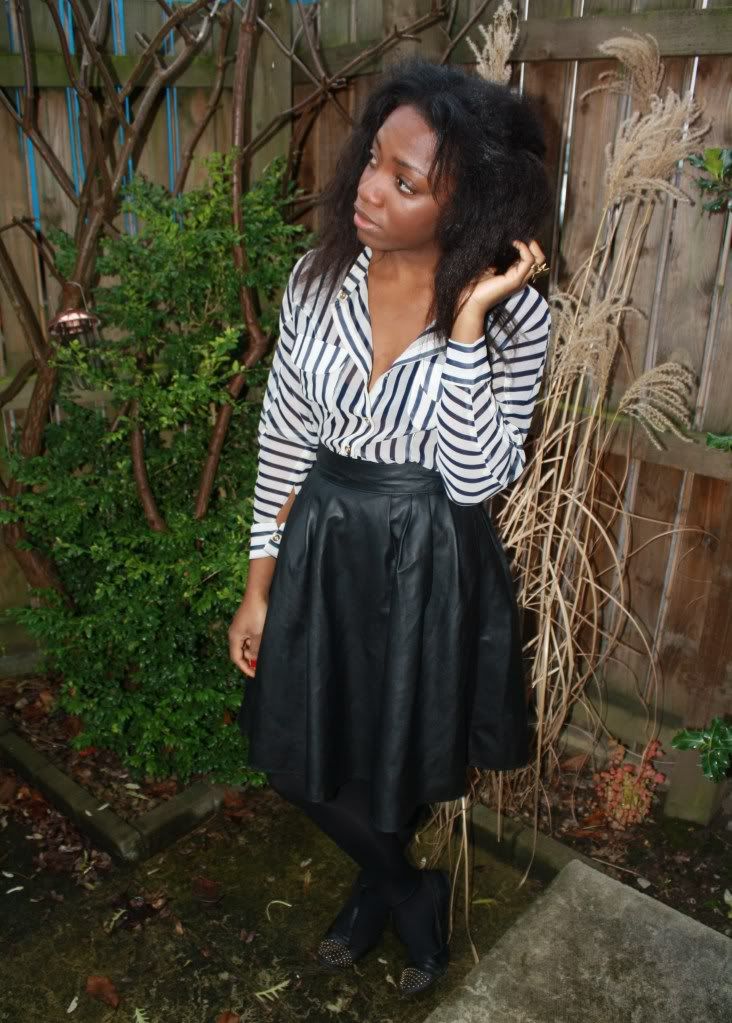 Apologies for the extra massive hair...I kinda ran away from my hair straightners this morning.
Wearing the H&M leather skirt,
mentioned in previous post
, which I shortened. The top is a very recent buy from Primark. I went there to buy a cheap cable knit and came out with this instead. It looks great with a pair of jeans too so if you have a Primark nearby...get it!
One down side is the poorly sown on buttons, I have lost 3 already :-( but they can always be replaced.
Only 3 weeks before the Christmas holiday so that means a trip to the Christmas market, a few trips to the warehouse project and a couple university christmas dinners! Bring on the festivities.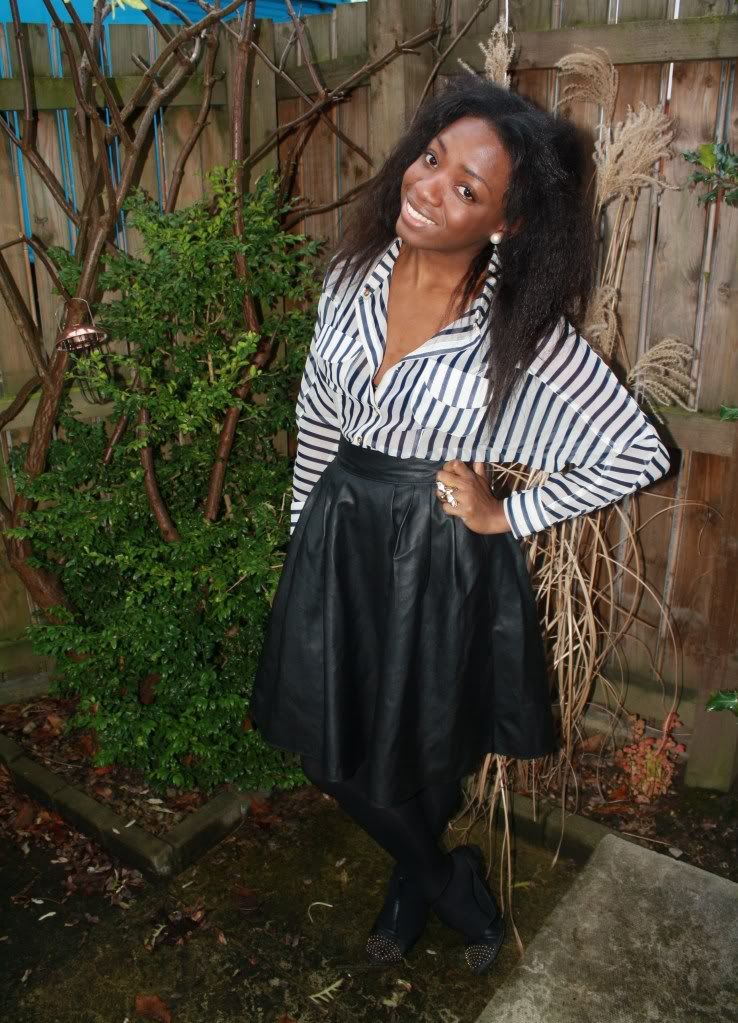 Skirt/H&M; Top/Primark; Ring/Primark; Shoes/Topshop
Have a great weekend.
Fikki
xx