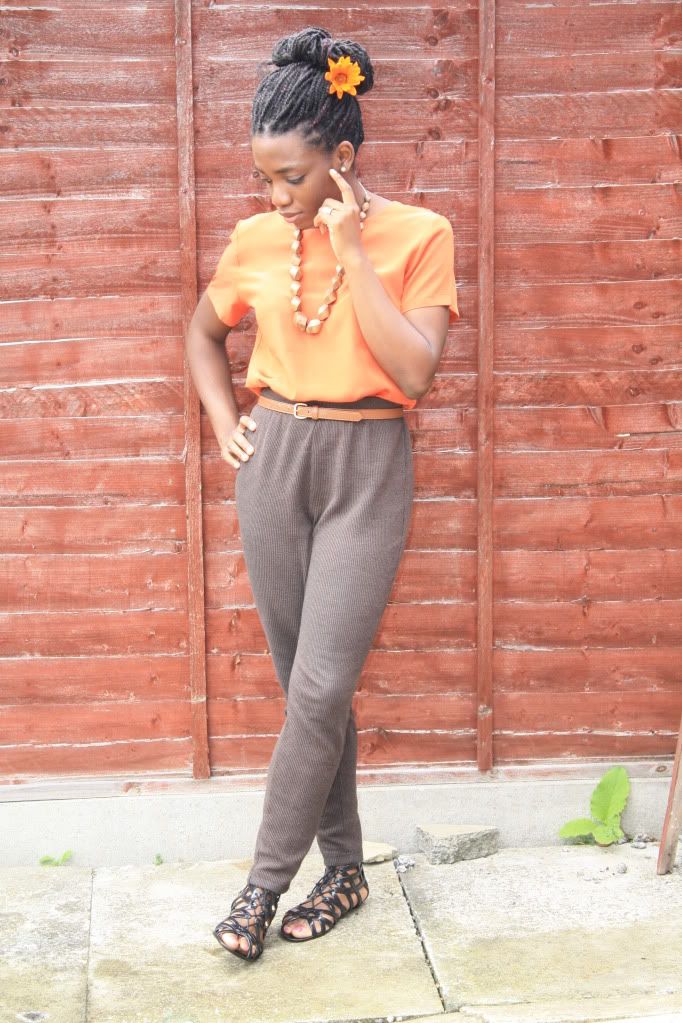 Top/Vintage; Trousers/Vintage; Belt/Primark; Ring/Topshop;
Necklace/Accesorize; Shoes/River Island; Flower/ the garden of my family home.
It was in early 2008, when I first heard that the life and music of the musical genius that is Fela Anikulapo-Kuti was being turned into a musical that would run Off-Broadway.
I hoped and prayed that the show would someday make its way across the pond and it definitely did. After months of failed plans to see it with family and friends, my mum took the plunge and bought tickets for the whole family to see FELA! on its closing night at the Sadler's Wells.