Back in London for the weekend to visit my mum and see some friends. I've actually missed London! Here till Monday now, maybe Tuesday....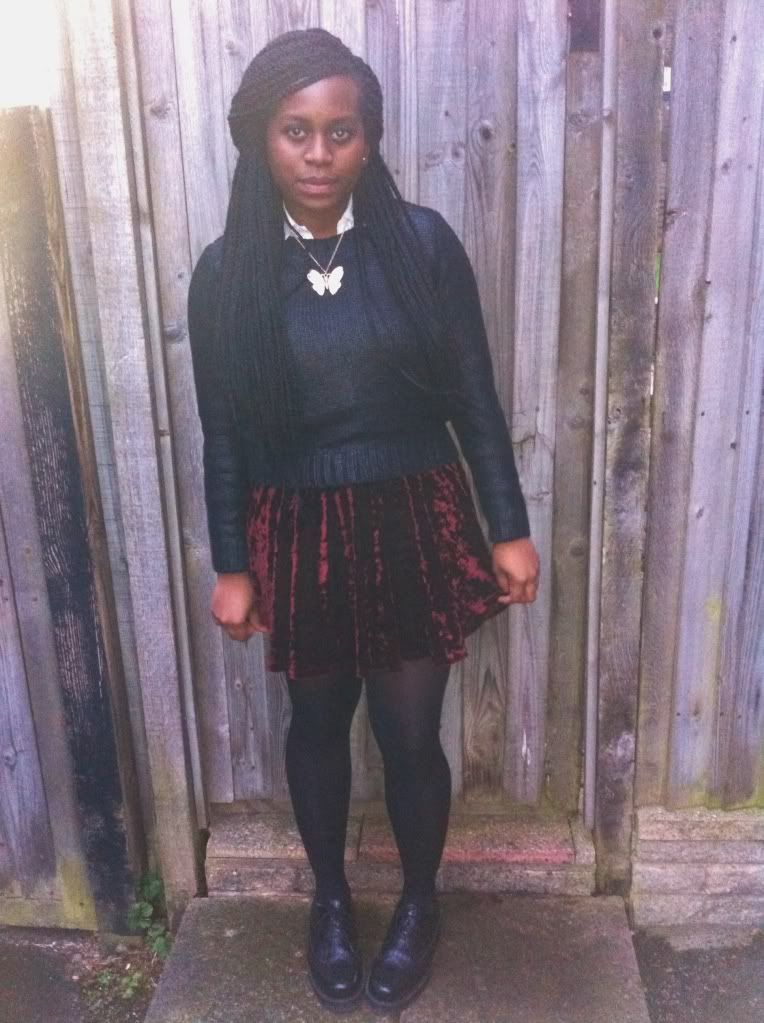 its really windy in London, I had to hold my skirt down while taking this.
and excuse the blurry picture, its taken from my iPhone.
also if you haven't noticed yet, i absolutely love this skirt!
Skirt/Primark, Jumper & Shirt/H&M, Shoes/Urban Outfitters
Lola xx