Another lovely sunny day, except I am spending most of it travelling.
Now on my way back to London for two weeks! Actually able to blog courtesy of Virgin's First Class Complementary Wifi. Although it took the whole two hours of my journey because it's so slow. Back in London for Easter break but also on Saturday, my aunty is getting married and I'm a bridesmaid. I love weddings, always so lovely especially in the spring. Should be a lovely day. But being a bridesmaid is actually stressful - wearing a dress that isn't your choice, shoes you absolutely hate, stuff you have to do. Hopefully this one isn't that stressful :)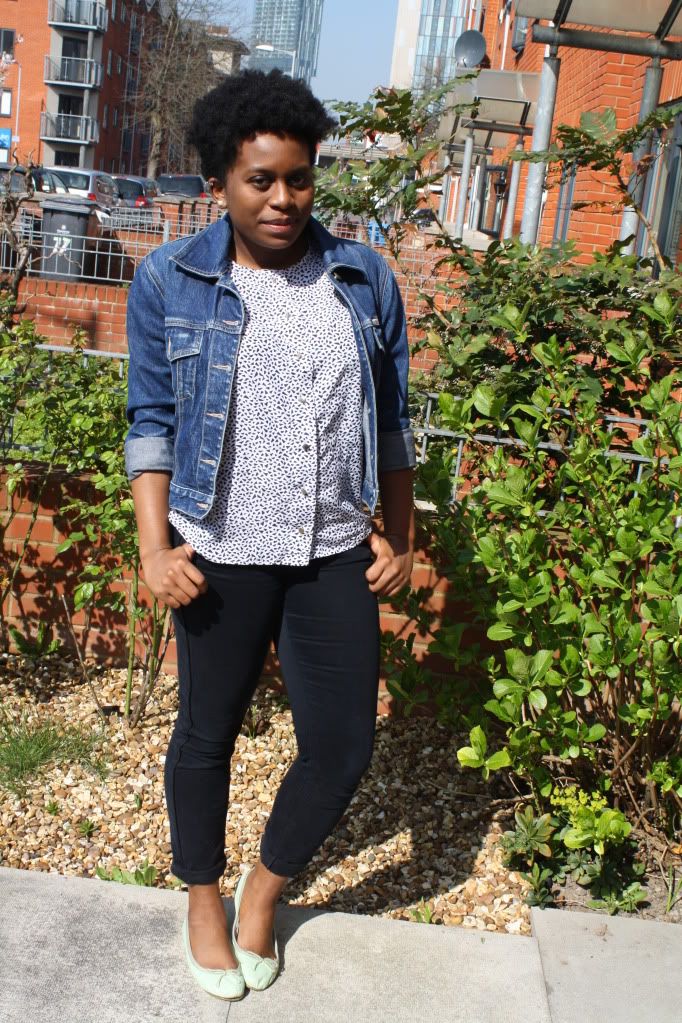 Also, Fikki and I were tagged by
Onyxtsa
to share 10 things you don't know about me. We were tagged awhile back and we had that lazy blogging period so here goes. Doing this one myself.
1) I absolutely adore musicals from the 40's and 50's and have managed to stock up a good dvd collection. Give me anything with Gene Kelly, Fred Aistaire, Rita Hayworth, Ginger Rogers and I'm good!
2) I'm quite fussy about food and I hate desserts. Sweet food is definitely not my thing
3) I was born and lived in Nigeria for 13 years. During this time, I did a horrible three year stint in a Nigerian boarding school :( it was horrible and I most definitely did not learn anything. But I can say it made me the independent person I am today.
4) I hate wearing anything but studs. always have. I'm always scared that someone would rip them out lol
5) People think my 15 year old cousin and I are twins. So much for trying to look older and failing miserably.
6) I have a law degree and working on a masters in International Relations.
7) I love 9gag! it has me in stitches all the time and is good procrastination material.
Cant think of anything else :(
Shirt/Thrifted, Trousers/Urban Outfitters, Jacket/Topshop, Shoes/Primark
Lola x