It's been a while seen we have blogged! so sorry, been so busy with uni and all the looming deadlines. Back now to regular blogging. Just wanted to show you guys something I recently did. After Fikki and i moved in June, I thought i had got rid of clothes I didn't need to but it all kept piling up and I found myself going for familiar things in my wardrobe, ignoring all the nice stuff I had. So I did a massive clear-out of my wardrobe for the summer, getting rid of two bin bags worth of clothes! I used the wardrobe rehab guide on
A Pair and a Spare's blog
which was brought to my attention by
Little Room in the North
. Its an amazing if anyone feels they need to do this.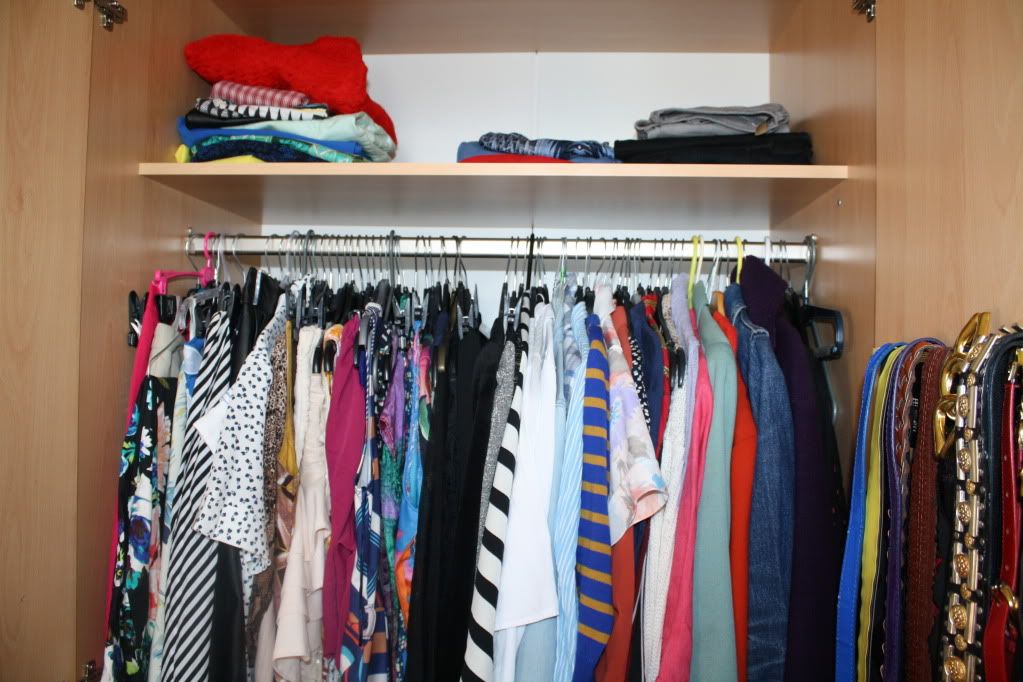 I had to be extremely strict with myself when getting rid of clothes. But it's quite hard when certain pieces become sentimental so i allowed myself to keep five sentimental items. The rest went to the charity clothes bin.
This technique really helps cause it points out clearly what your style is and ultimately focuses your shopping towards what actually suits you. This means when I go shopping I'm not just going to pick up everything trendy this season or the next as I tend to do. What's the point if I'm never going to wear it again. Also, I was able to see what I already have for this season's trends and where the gaps are. I don't have enough dresses!
So there's you have it, a great technique for a any bulging wardrobe. Mine is not so packed right now but i love it that way!
Lola xx