Met up with my friend Maureen for a trip to the Tate and lunch. She really wanted to see the new Damien Hirst exhibition (who she really loves!) which is on till September. Unfortunately, it was £14 to see it and i just splashed out on a summer holiday to Cancun so I just couldn't spare the cash. The exhibition is a substantial collation of all his work and I would still really like to see it. We did however get to see 'For the love of God' which is a skull encrusted in Diamonds. It was the only thing on display for free. And then went to see some other exhibitions. Already made plans to go back next month when I'm back in London. Any Hirst fans out there?

Also why has the weather decided to turn so bad? Went out without a coat today and I was freezing.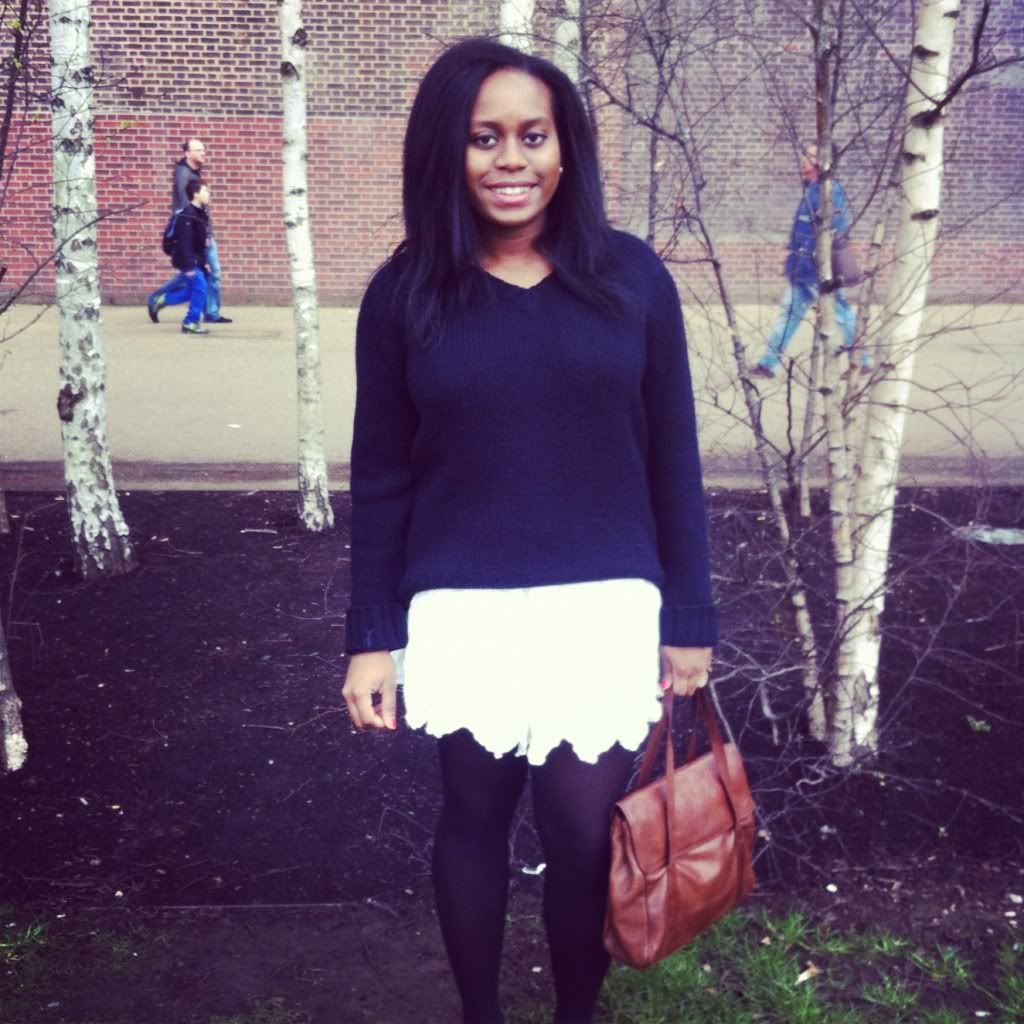 My Skirt looks so shiny white. Took these on my iPhone so they refused to come out right. Oh well back in Manchester tomorrow :)

Oh yeh changed my hair again. Back to longish hair. For now.

And finally, Thank you to all our new followers for subscribing.
Skirt/Zara, Sweater/Thrifted, Shoes/Primark, Bag/Vintage
Lola xx