I took a break from dissertation writing to go see the hunger games with Lola...and I do have to say it was a great film which I recommend should be seen by everyone. Totally tempted to read the books now.
Ever since the
first time I wore my H&M riding pants
, I have literally been obsessed with them. They look great with literally everything...who needs American Apparel, when you have a great pair for a fraction of the price.
I bought the jumper I am wearing very recently from Topshop. I have wanted a slouchy cream jumper for a long time and I am currently searching for a black one like it, as it goes perfectly with everything. Can't wait to wear it with the H&M floral trousers I bought the other day (btw check out H&M's concious collection - AMAZING!)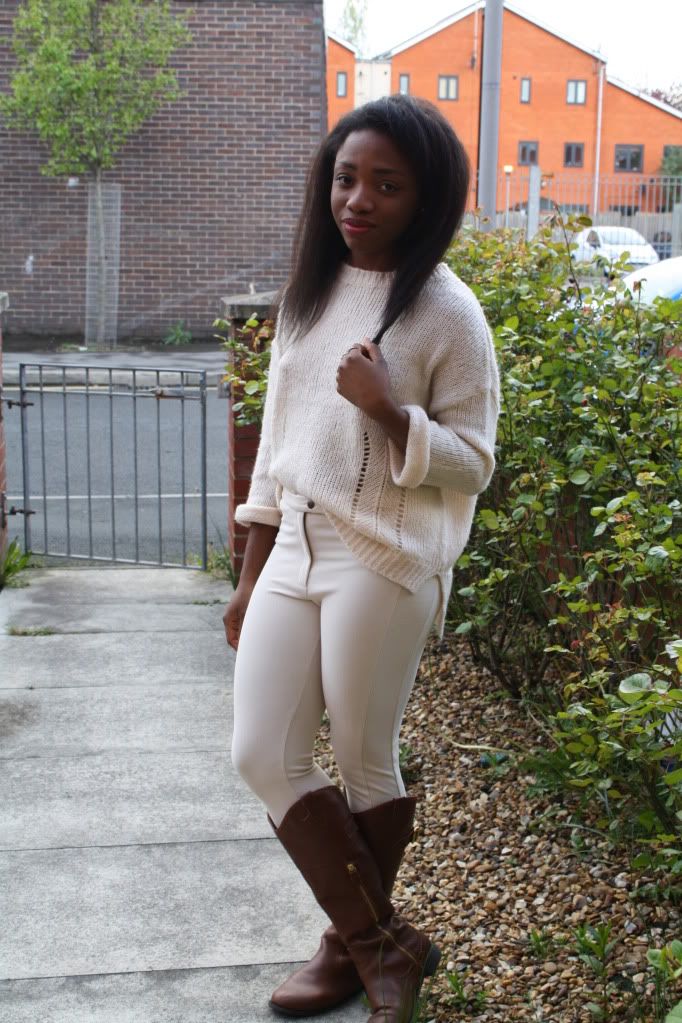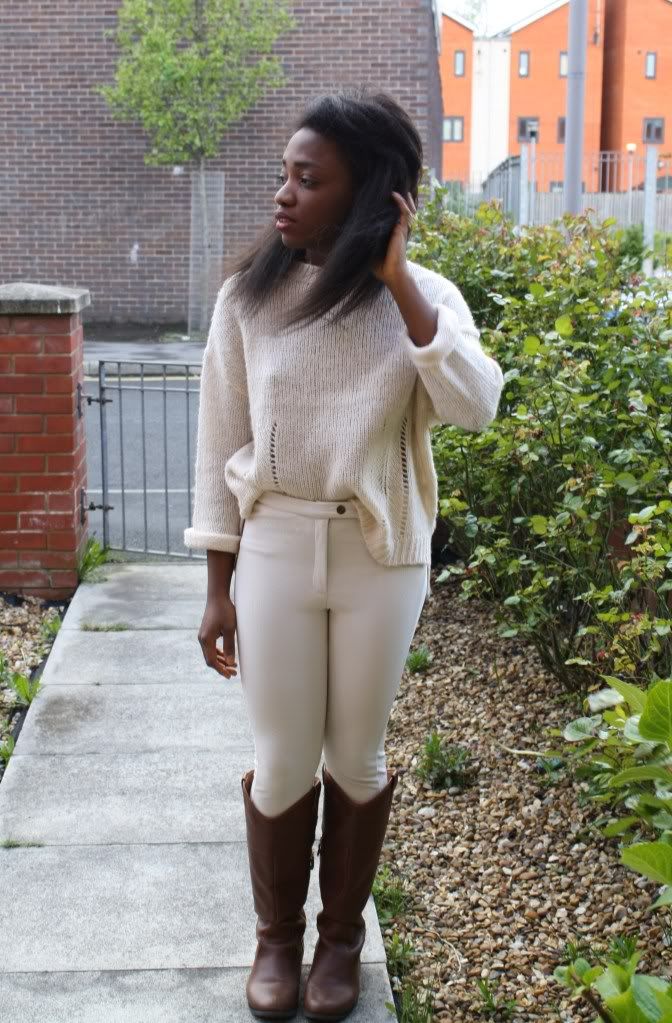 Riding Pants/H&M; Jumper/Topshop; Boots/Primark
Fikki
xx