I never wanted to be that medical student whose life was literally only encompassed with all things medical. But over the last couple of months it seems like all I do recently has to do with boosting my medical career and nothing else.
Whether its trying to create a kick ass dissertation (so i get a quality degree in order to get a good medical job) or scrambling around to set up a novel society (which is exciting but is mainly being done so I get a good job), everything I seem to do lately is focussed on one thing only...
And for the first time in 4 years, I am simply worn out...
So many things I used to enjoy doing have had to take a back seat and unfortunately this blog became one of them. Blogging used to be a pastime I actually savoured doing and for the past year, I feel like I am often trying to post for the sake of it. I cant speak for lola but I personally wanted this url to be more than just pictures of myself in my clothes...I wanted to have more features, themed post etc
But now I dont even have the time to watch fashion TV (my 6th form obsession), surf the net for some daily fashion fixes or even read a magazine...and what is taking up my precious time...medicine. As much as I love it and cant imagine doing any other thing in the world (except for maybe being Rihanna - her instagram makes me wish I lived her life)...Im slightly angry this is what my life has become...
**stops pouring heart**
I wore this dress and Jacket the other day. Don't remember where I went or what I did but I took a picture of what I wore. They were both a sweet bargain from H&M and are simple basic wardrobe pieces. The outfit could have done with a bit of jewellery but this was dissertation time so I am surprised the dress isn't back to front. You can see the pain in my eyes!!!
This bag is my favourite vintage piece at the moment. I literally heart it. Its a Pierre Balmain bag that is perfect for everyday use as its big enough for all my sh*t!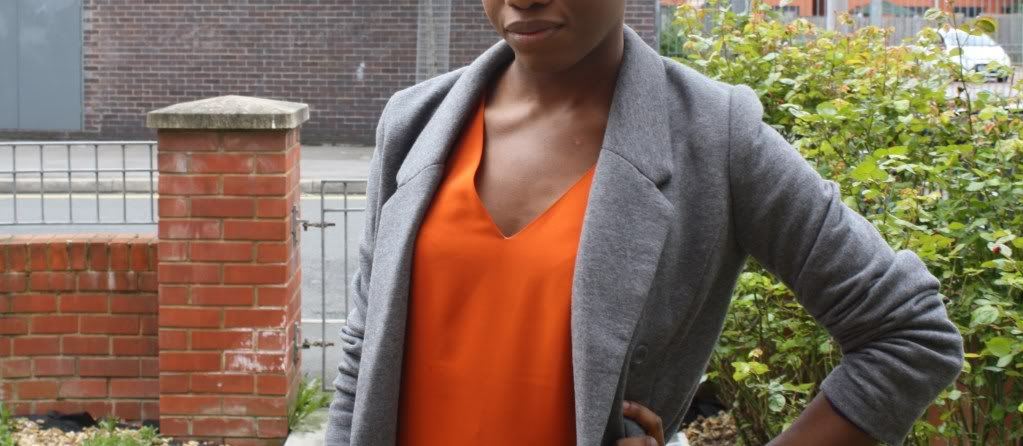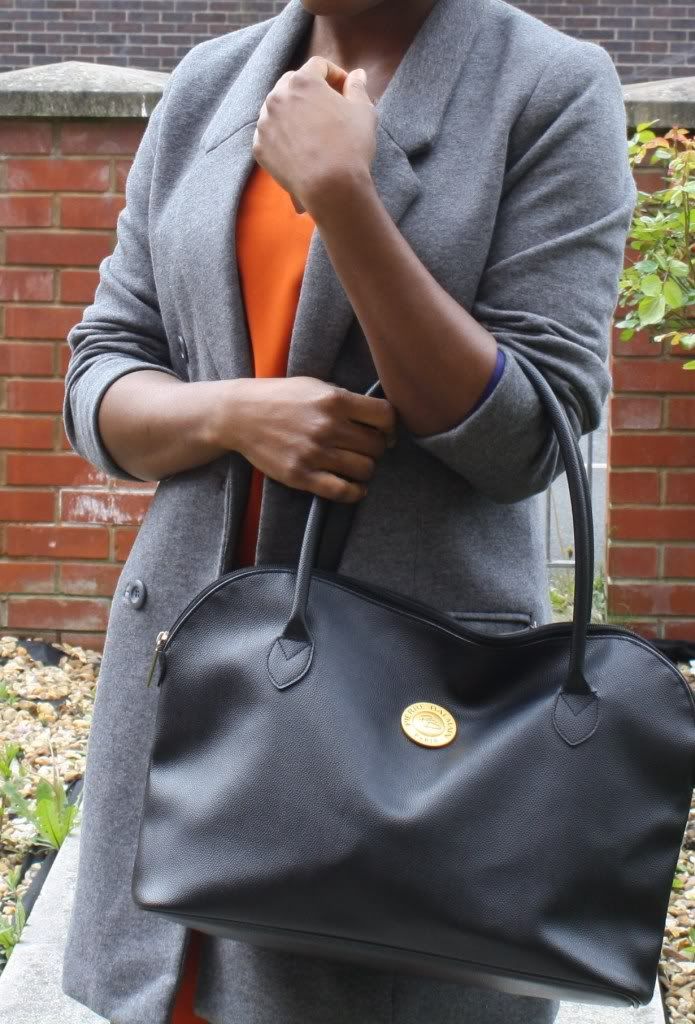 Dress and Jacket/H&M; Bag/Pierre Balmain
Fikki
xx