Unlike this Monday and the next which have been tarnished by three-hour writing exam sessions and post exam hand cramp (from holding the pen too hard and etching scribbles that literally go through the exam booklet), last Monday was full of two of most people's favourite things in life: friends and food.
Lola and I met up with our friend
Laura,
for a casual afternoon tea at Harvey Nichols in Manchester. Throughout this month, they were hosting a
special afternoon tea
inspired by the new Jo Malone scent, Plum Blossom, so we thought it would be interesting to see how this influenced the food.
The summer, fresh, fruity and floral essence (a few too many adjectives) of the new fragrance was captured particularly well in the sweets that were served. Think rosewater and raspberry tarts and a bergamot and (can't remember) mousse!
It was a great break away from my revision schedule and for the other two ladies, it was a nice start to their post essay enjoyments...
Once again I pulled out my
skirt I bought from the Topshop clearance store
. It has become such a wardrobe staple that I wonder what I wore before I had it. I teamed it with a blouse I thrifted the same day I came across that skirt and always planned to wear the two together but never did until then.
The fact it took me forever to find this blouse made me realise that I should really consider carrying out a
wardrobe rehab
, in the same way that Lola recently achieved. I would like to really define my aesthetic and refine my wardrobe so that the clothes I own truly express how I want/wish to dress. I am in the process of collecting images that I hope will help me achieve this post exams (the collection process is a great procrastination vice!)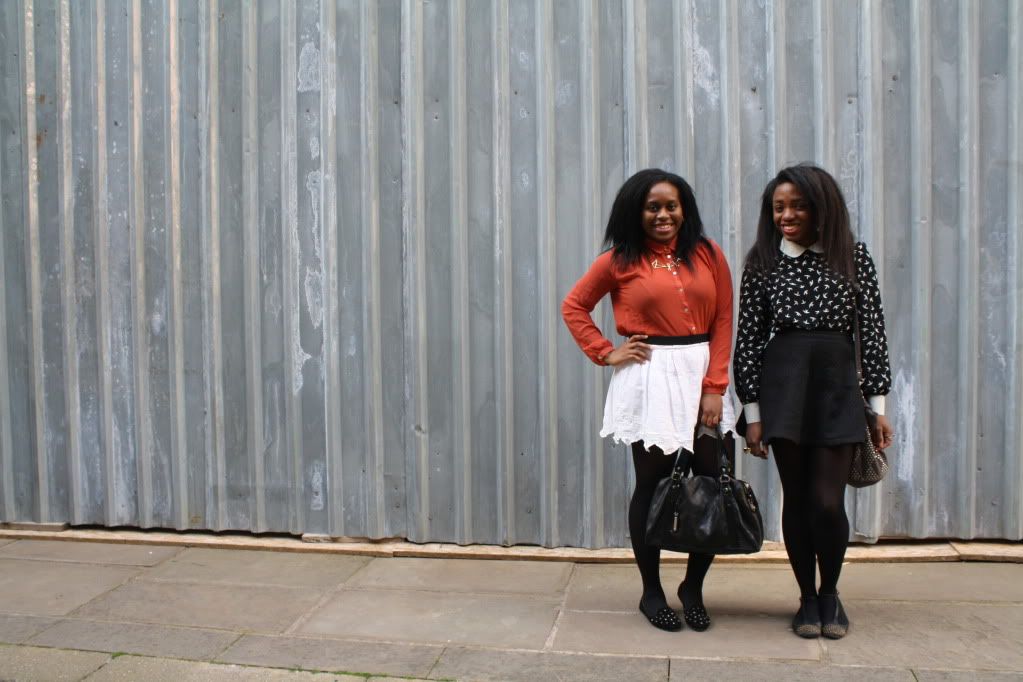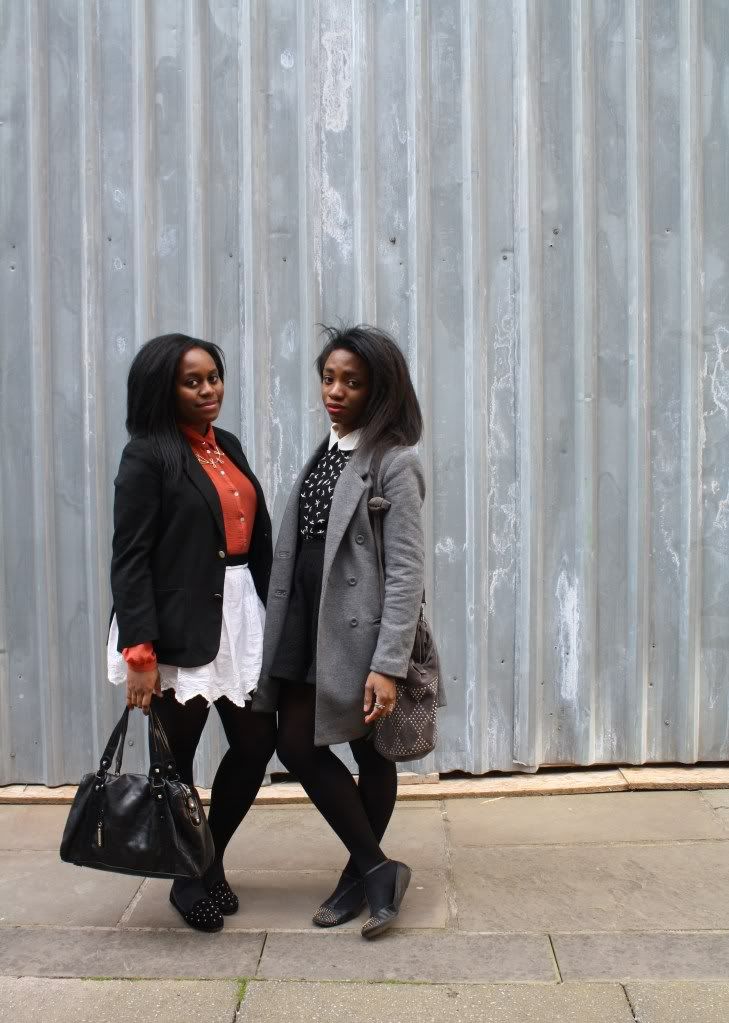 Fikki: Coat/H&M; Shoes/Topshop; Skirt/Topshop; Bag/Topshop; Blouse/Thrifted
Lola: Blazer/Thrifted; Shirt/Primark; Skirt/Zara; Shoes/Garage; Bag/Liz Claiborne; Necklace/Topshop
Everyone loves a bit of food porn (currently collating my instagram stash) so here are some shots of the food: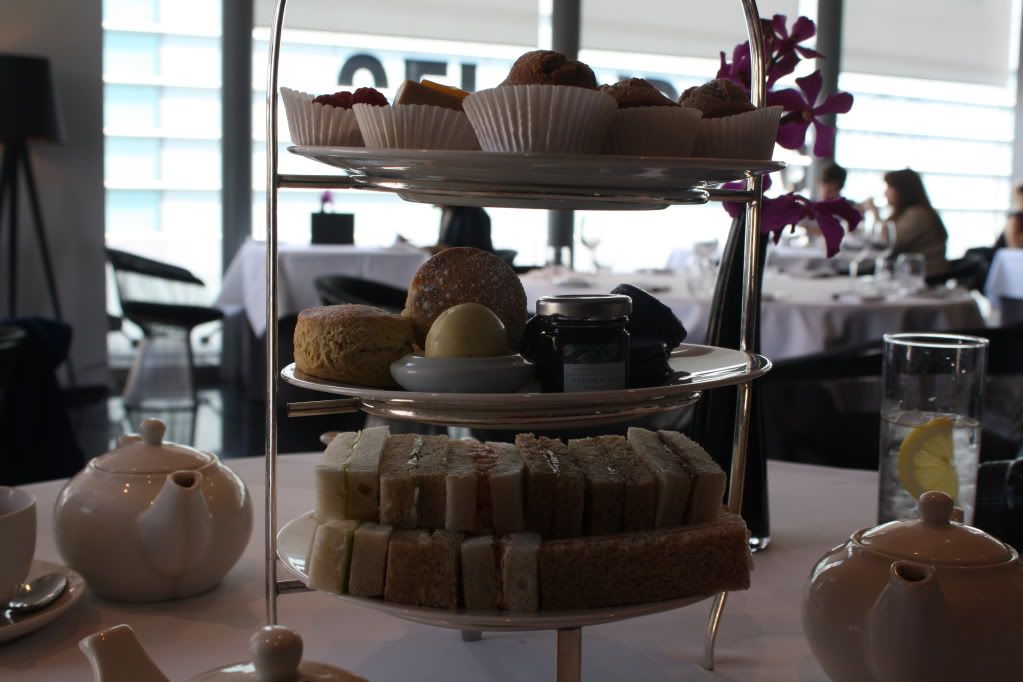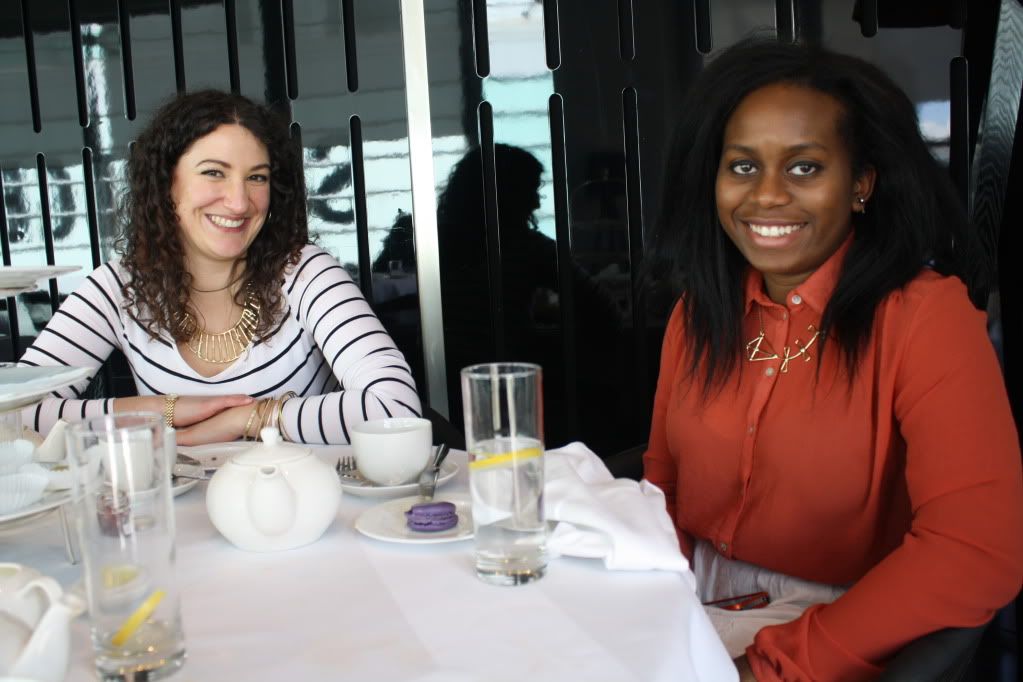 Lola with Laura, who is wearing a breton top. Check out her blog to see how she matched these stripes with some spots and a dash of colour.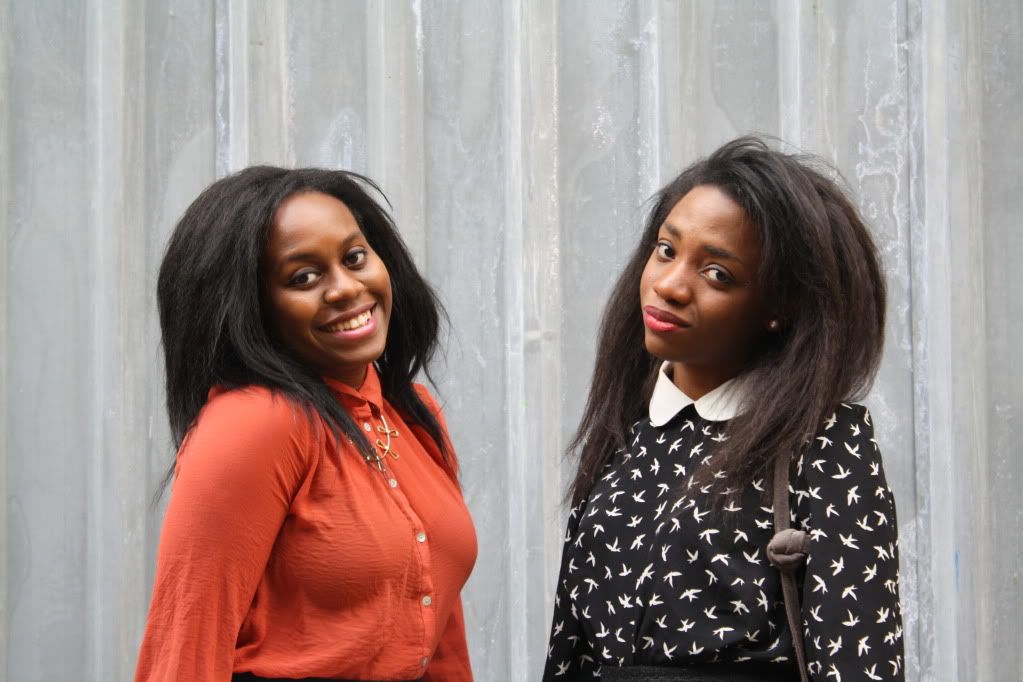 Why cant afternoon tea mondays (or any day for that matter) be a regular piece of my life?!?
Fikki
xx