A couple weeks before Easter this year, I spent the night at Lola's family home in North London. As well as having an awesome selection of thrift stores not far from her house, there was one specific gem that had me green with envy.
Who knew that nestled amongst an array of stores within a small shopping centre in Egdeware, was a Topshop clearance store?!? As well as prices being more than 50% off the RRP, they were also having a BOGOF sale! I literally raided the rails and managed to get hold of a few awesome pieces that slot into my wardrobe perfectly.
Unfortunately they didn't have any shoes available on sale but I did notice that all the shop assistants seemed to be wearing a pair of shoes I may once have drooled over on the topshop website. I'm guessing a big perk of the job is first dibs on everything that comes in...
The second sad thing was that I had already spent a bit of cash on thrifting earlier that day and had to save some money for the OFWGKTA gig that evening. But for the sum of £40, I came home with a grand total of 2 jumper, a skirt and a pair of trouser...and I happen to be wearing two of these items in this post...Just realised everything, excluding the earrings, are topshop buys. The rings I am wearing are my new staple as they complement each other so well.
I wore this outfit to a good friend's birthday at Gusto and the surprisingly warm weather allowed me the opportunity to expose my legs :-D (here is to hoping summer comes soon).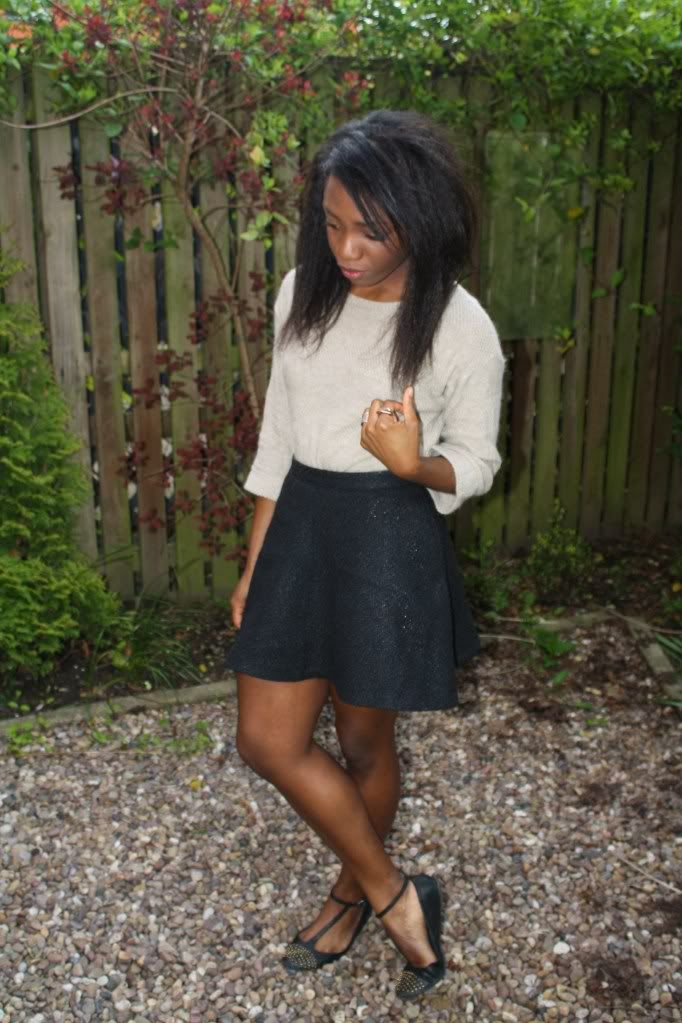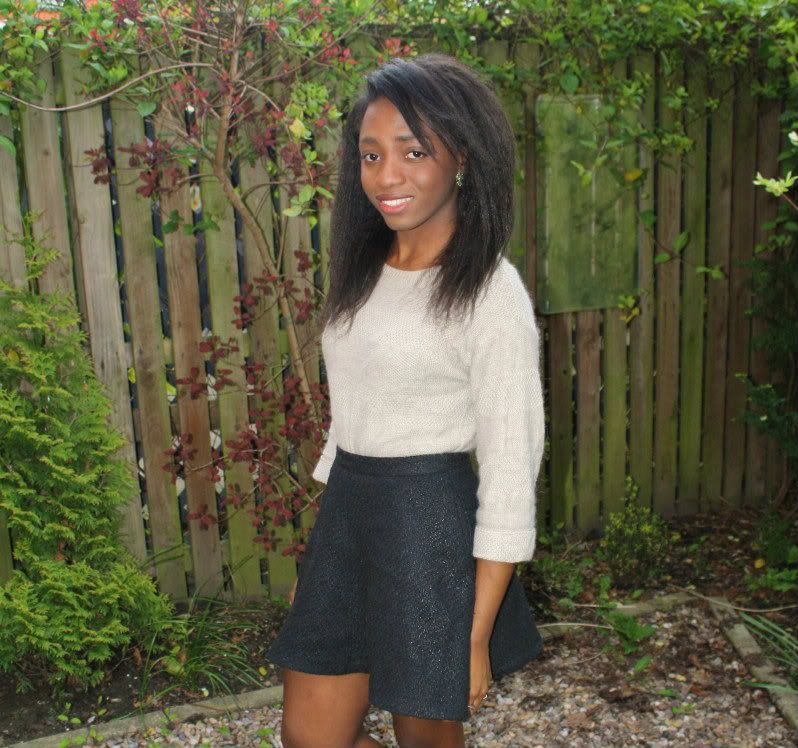 Everything Topshop, excluding earring (Primark)
Yummy cake from a Chinese bakery...so light, fluffy and creamy!
Fikki
xx