It's always nice when an old university friend comes to visit...
This time last week, our good friend, Reiss, took time out of his busy PhD and popped up to see us. In my head, we were the main reason he came to stay in Manchester for the weekend...
Forget the Blink 182 concert...
Reiss is possibly one of the best dressed young men I know and these photos speak for themselves. The glimpse of his green socks paired with the brown brogues was what made this 'casual lunch date with friends outfit' absolutely amazing!
So we thought it would be great to catch up over a spot of lunch at
Chaophraya
and then round things off with a slice of cake at
Teacup
, possibly one of the best tea places in the city (people were queueing up the street that day just to get a table). I had a yummy white chocolate and poppy seed cake which put me in a well deserved sugar coma! If you are ever in Manchester definitely check out Teacup! We both wore pencil skirts in different ways to our lunch date. Lola teamed velvet with powder pink and I work dark colours with a touch of gold.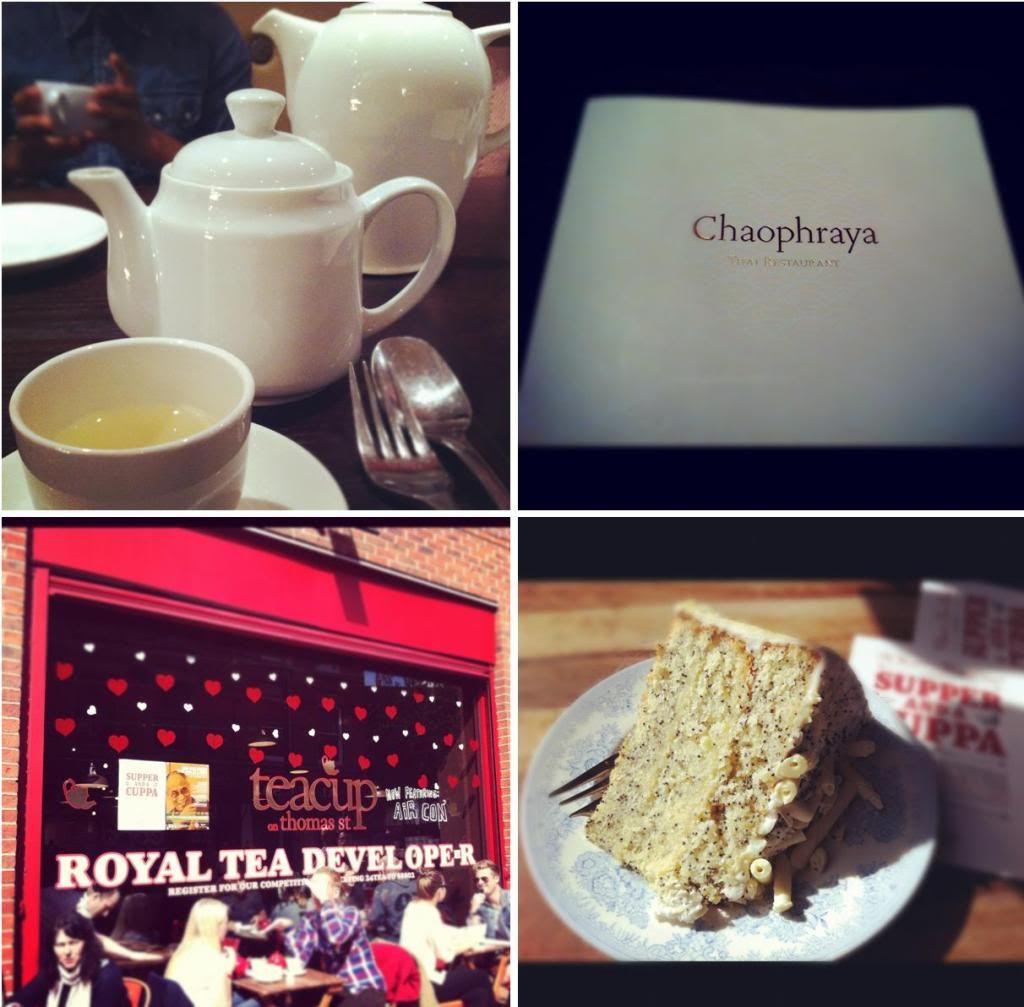 From top left (clockwise): Jasmine tea at Chaophraya; Chaophraya menu;
Outside Teacup in Manchester; White chocolate and poppy seed cake at Teacup.
Lola: Jumper/Topshop; Skirt/Topshop
Fikki: Cardigan/Topshop; Crop/Primark; Necklace/Primark; Skirt/Old secondary school skirt
Fikki
xx
Ps 3 day till Cancun!!!!!!