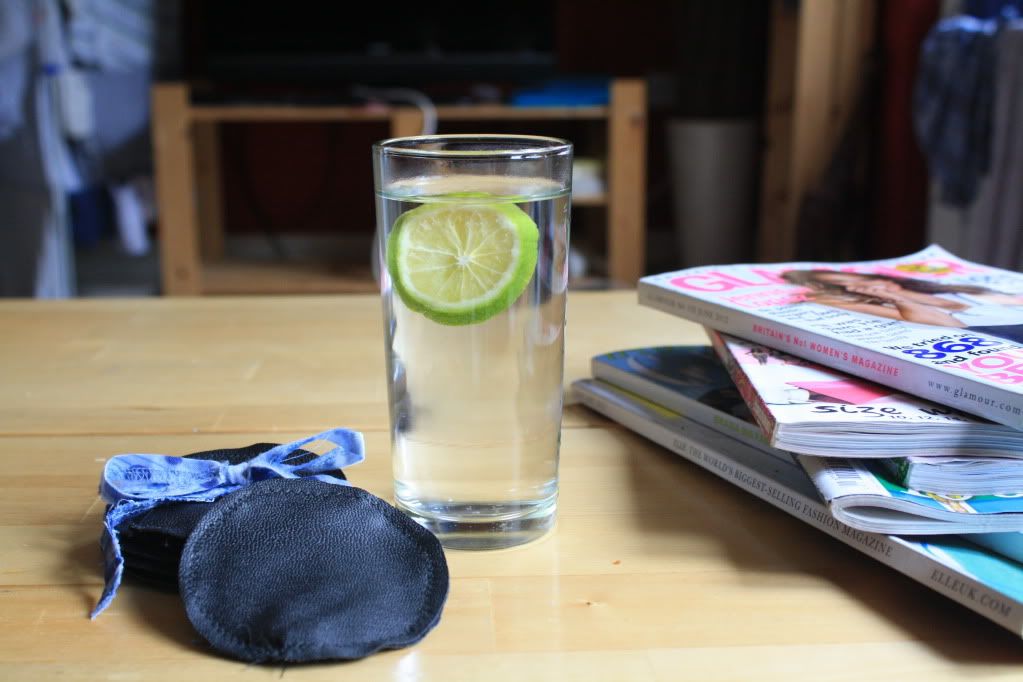 Another long overdue edition of Do It Your Damn Self. After my essays, I've started to tick off all the things I've been wanting to complete and this was the first one I finished. I have quite alot of scrap material from sewing clothes and making alterations which I have kept just incase they came in handy but now I have kept too much and its just spilling out all over our study. So when I recently saw this post on
Pschh I Can Make That
about how to use up scrap material, I thought it would be perfect to use the scrap faux leather from a H&M skirt that I shortened to make some coasters using the basic concepts in the original post.

1) Cut up the scrap material you have into circles. I used cellotape to get a good circular shape.
2) To make the coasters thick, I cut smaller circles which will be sandwiched in between two leather circles.
3) I then ironed out all the circles I cut out to make sure they were smooth when I sew them eventually.
4) I then made mini sandwiches with two leather circles and as many smaller scrap material as you need. I wanted mine a little bit thick so i used 6 in each sandwich.
5) Pin down all the edges so that when you sew it, it does not move around which will ruin the shape of the coaster. I learnt the hard way when the initial coaster i made was ruined because the edges bubbled up and did not come out as a perfect circle. If that makes any sense.
6) Now sew! Using my sewing machine, I sewed around the edges using a wide zig zag stitch. and the finished item should look something like this.
I'm happy that I was able to find a useful purpose for the scrap leather I had as it would have gone to waste. They make a perfect addition to our living room especially when we have guests over. or as Abby from Pschh I Can Make That suggested, they make a nice gift for friends or family. Love it!
Lola xx