To celebrate the last few days of the semester and Lola's last few days as a student in Manchester, we thought it would be a great idea to party like a true Manchester student...
Not just once but for five days in a row.
Aside from a serious case of tiredness, nearly being crushed to death and the lost/stolen iphone scenario it was five days well spent. My personal top five highlights were:
1) Dancing to a Riot Jazz with flowers in my hair
2) Rocking out to French duo Justice on a friend's shoulders
3) Amazing Light show at the Nero set at Parklife
4) Chilling out on the grass to the sultry sounds of Delilah
5) Balling so hard to Jay and Kanye (front row at watch the throne)

These instagram pictures sum up the 5 days perfectly: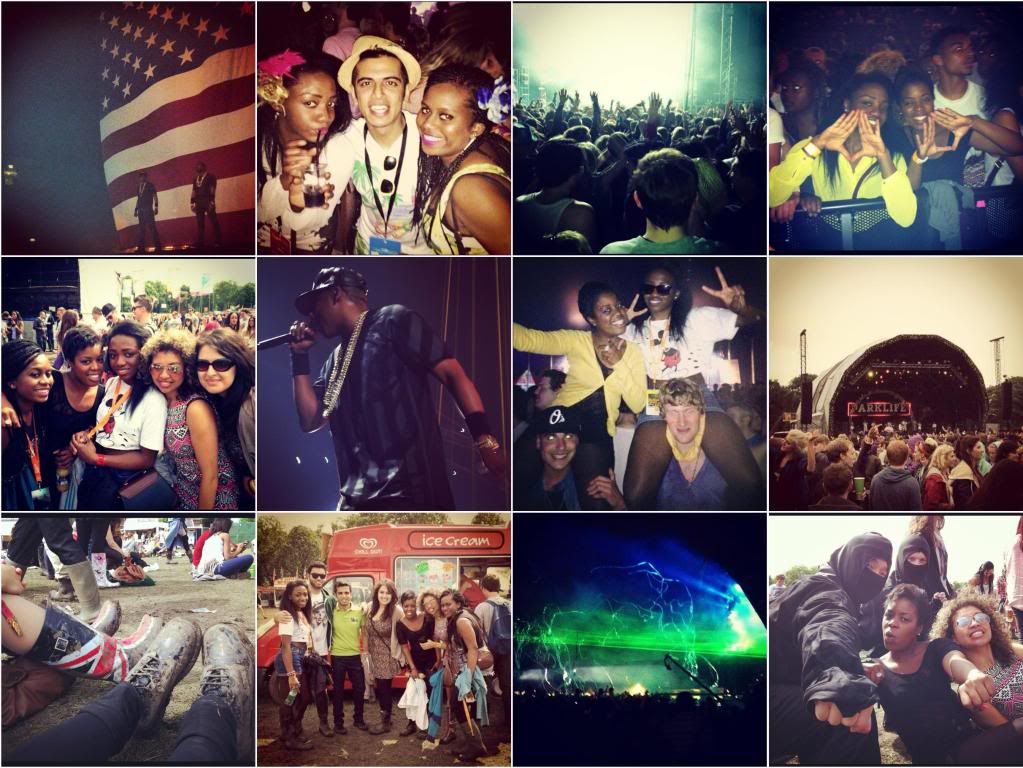 Top row (L-R): Made in America; Pangea club tropicana; Crowd at Justice; Diamonds in the sky
Middle row (L-R): Parklife day 2; Jigga who?; Shoulder party; Parklife main stage
Bottom row (L-R): Muddy wellies; Great friends; Dizzee's light show; Ninjas at Parklife?!?
More great times to come this summer 2012!
Fikki
xx