Recently, every summer has been maxi season and this one is no different!
Whether its a maxi skirt or dress, the added length adds a touch of femininity to any look and luckily there are so many styles available on the high street at the moment.
However this season, when it come to maxi skirts it is all about the peak-a-boo effect...think sexy thigh-high slits and sheer fabrics that offer a glimpse of what's underneath. They can be dressed up or down and offer practicality as well as style, keeping you cool yet covered with a dose of sexy sophistication. Ticks all the boxes!
So as part of our pre-holiday/summer shop, Lola and I both picked up a maxi skirt or two. As a shorter girl (a measly 5'4'') I plan on wearing mine with a pair of flatforms during the day or some heels at night, but that is definitely not a requirement just a preference. I like the illusion of height even if I know I cant ever make it a reality.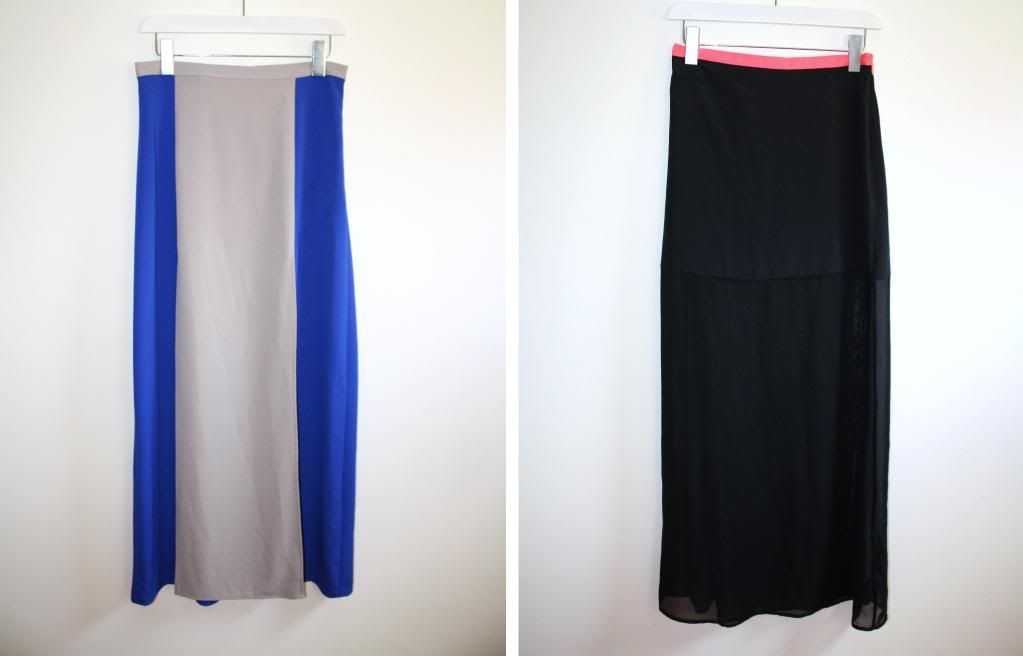 Both skirts are from New Look's limited edition collection and both do the peak-a-boo angle but in different ways. The colour block skirt (left) has a double slit in front whilst the black skirt (right) combines two trends, neon and sheer. Looking forward to wearing these whilst in Cancun!
Here are some other awesome examples of maxi skirts which show just a glimpse of leg...
Although the weather in the UK doesn't exactly scream summer at the moment, these skirts definitely make you think that sunny weather may come round once again.
Fikki
xx