12:45pm on Monday 28th of March 2012 = 95% of my Pathology BSc completed...
and in my head this means that I virtually have letters after my name.
After virtually studying non stop since September 2011, it is nice to finally have some time to rest my brain and luckily I managed to catch the last few days of sunshine in England!
To celebrate the semi-end of our course, my course-mates and I had a lovely lunch in the centre of the city. The task of finding a table for 11 outside any restaurant, so we could all finally be able to relax in the sun, was a lot more difficult than we anticipated.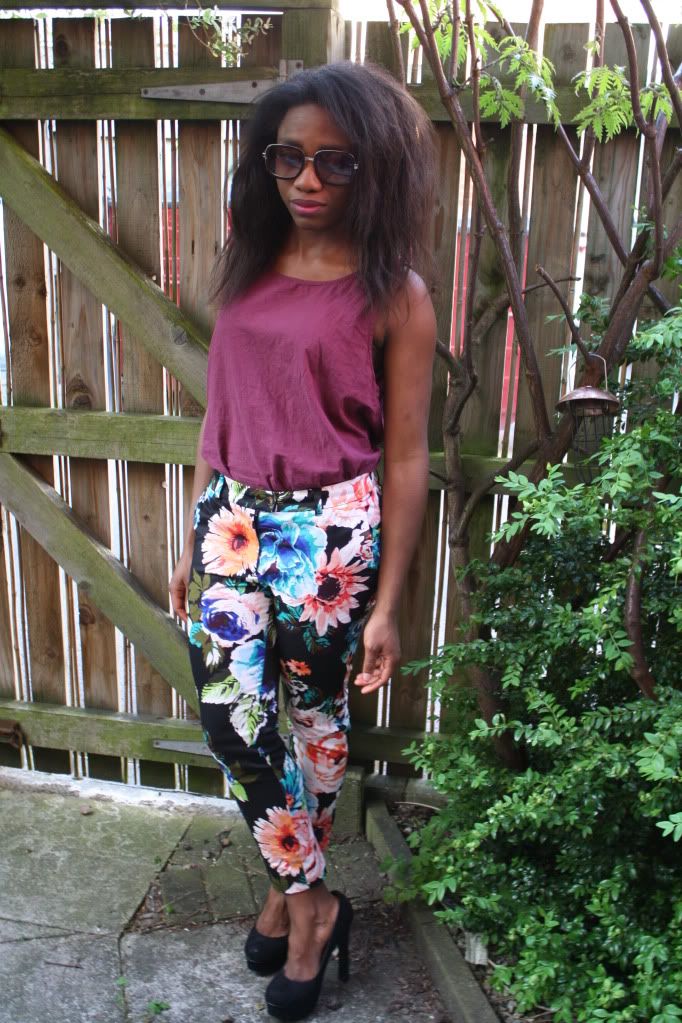 We spent a few more hours lounging in the sun, making the most of our new found freedom, whilst watching Djokovic at the French Open...tennis in the sun just makes me think Wimbledon...cant wait!
Rounded up the day with a spot or 10 of drinks. After spending weeks staring at a computer screen and images of cells, it was nice to finally let my hair down and also finally wear my H&M floral trousers...
I bought this over a month ago and thought there was no point wearing them if I was going to be stuck in my study all day and night! I really love the cut. They show just the right amount of ankle which in my opinion makes these trousers so perfect. Forget the print because if it was a different print we would all still have bought it!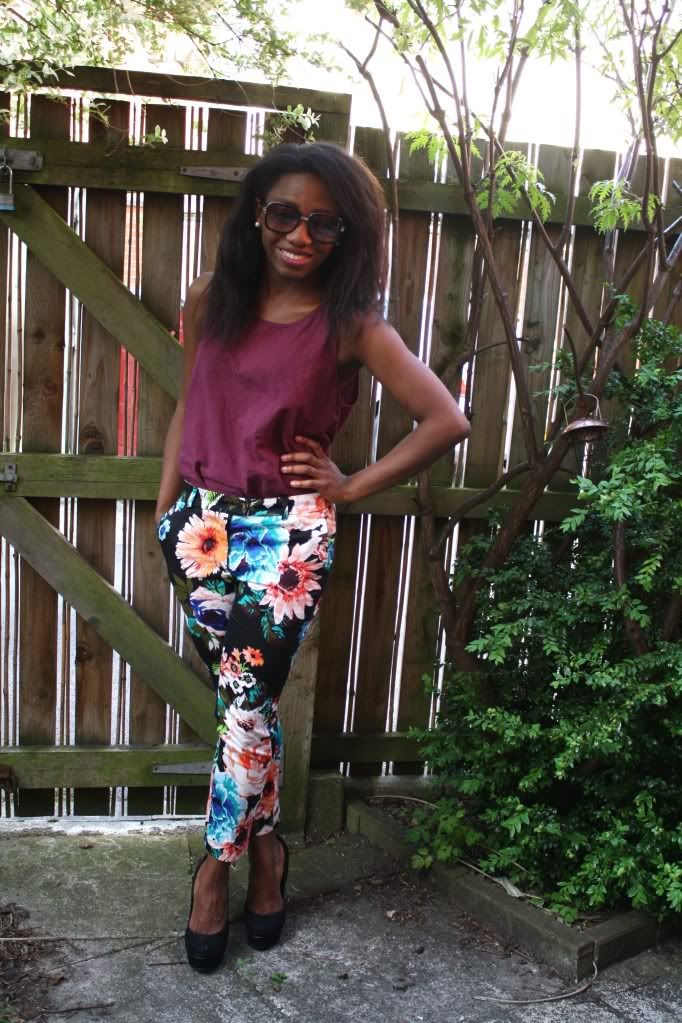 Top/Ark; Trouser/H&M; Shoes/Primark; Sunglasses/Chloe
I always envisioned wearing it with a jumper but a jumper in 25 degree heat would not have been ideal so I wore it with this top which I have had for a while. I would have preferred to wear it with a white top but I currently lack one that isn't long sleeved so I think I will be heading to Zara to buy the top below very soon. Its less than £20 making it a good option.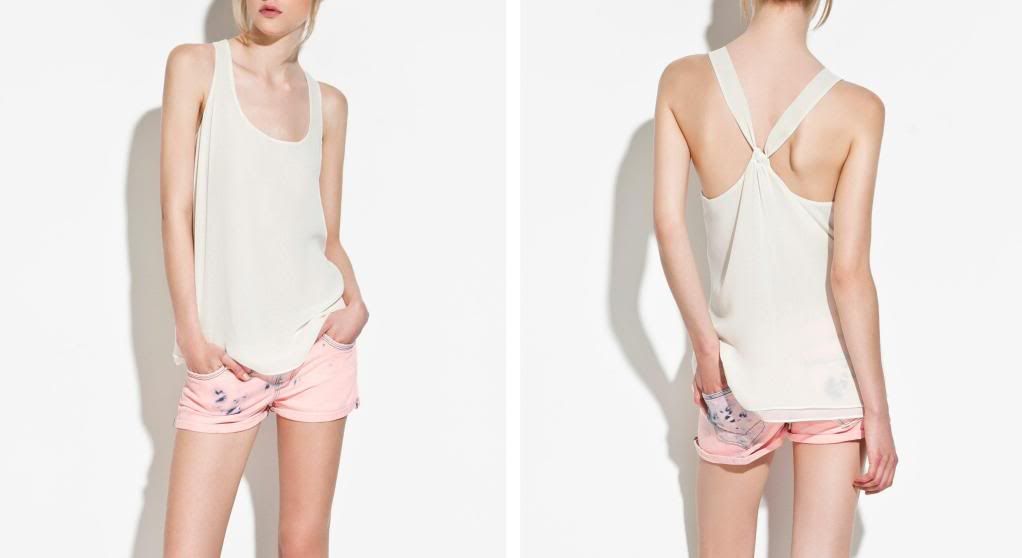 Zara top with gathered back £19.99 (in stores now)
Fikki
xx