My face was literally melting on this day. My sister and I ventured into the desert to a little craft village, where they made all sorts of souvenirs from stunning glassware to amazing pottery and exquisite jewellery. It was such a shame that we didn't have any money to purchase much...I was eyeing up a 75 euro serving-dish that I thought would look perfect at dinner parties in my future house. People who know me, know that I love collecting pieces from around the globe for my future home.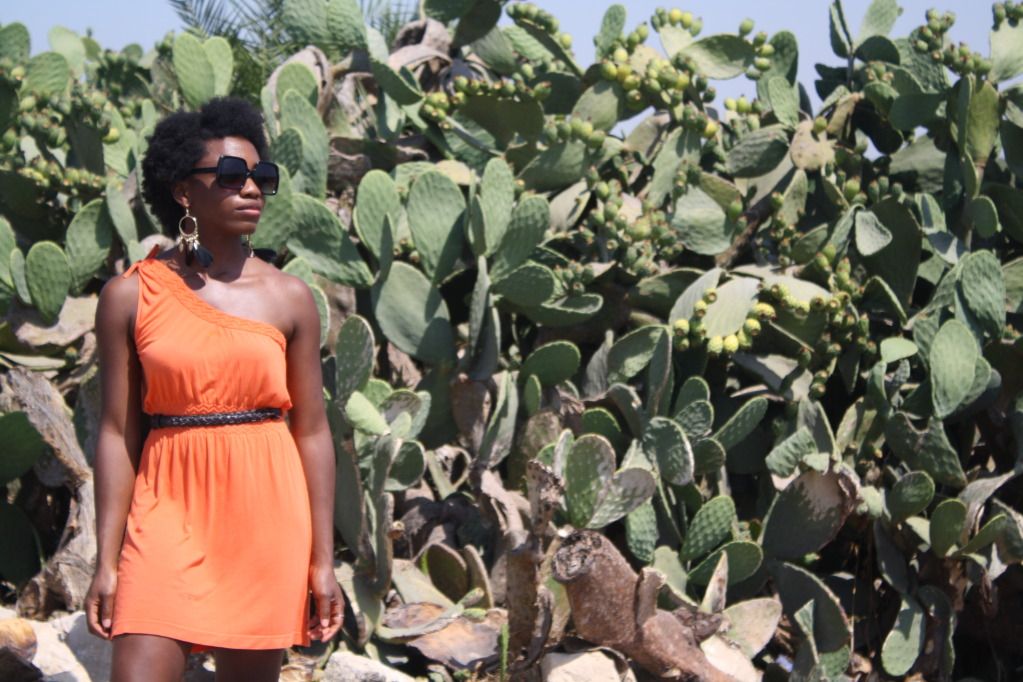 Dress/Primark; Belt/Topshop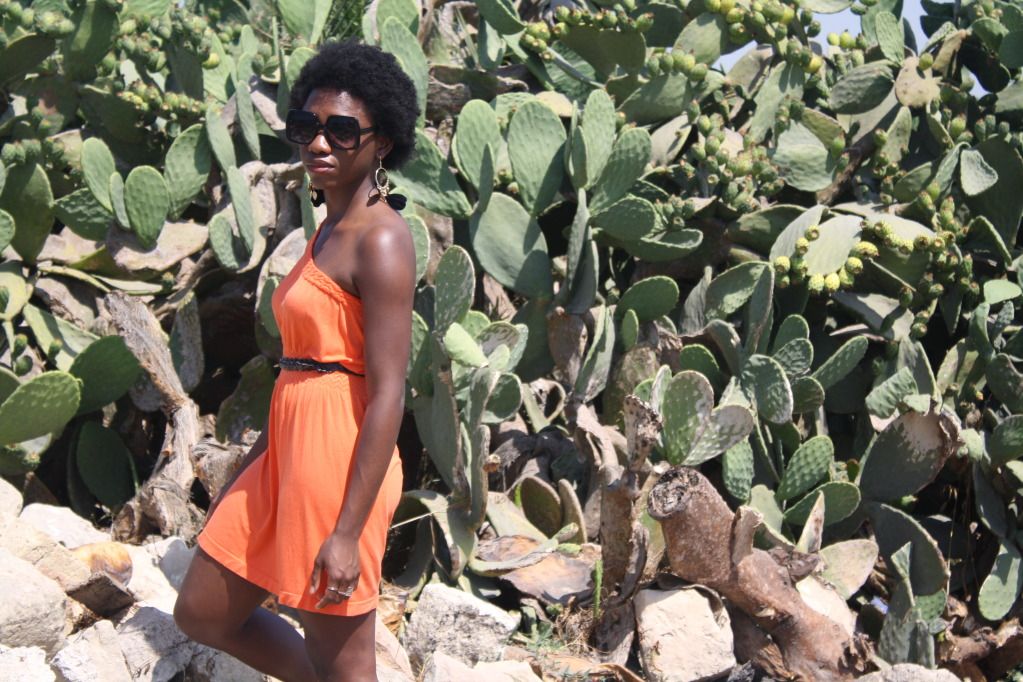 imagine falling into a bush of those bad boys...
So after watching glass-blowing at the craft village we decided to head to the edge of the island and take in the spectacular views that we had heard so much about. So after waiting for approximately 2 hours for a bus (maltese buses are ridiculously irregular) we finally made it to the cliff edge and I have to say it was worth the stressful journey.
A perfect place to have a picnic! And whilst in the Med and looking out to the Mediterranean Sea, we thought it best to have a Mediterranean-themed picnic...bread, olives, cheeses, salami...yum! With a slice of watermelon to cool off.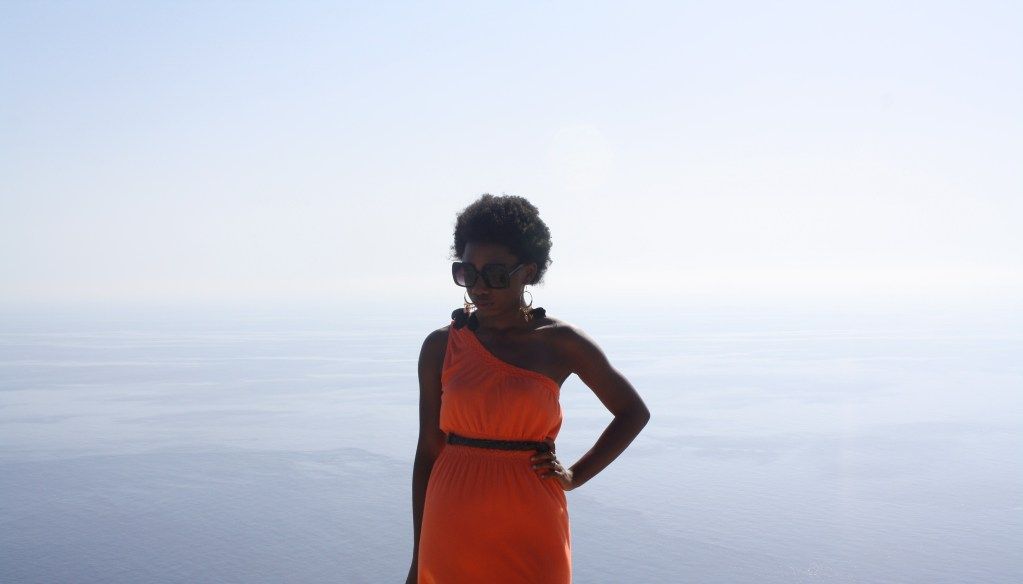 on a backdrop of pure blue...Bliss! where does the sky meet the sea?
Dingli cliffs - spectacular views off the coast of Malta
earrings/primark; sunglasses/vintage
rings: topshop and h&m
picnic time...maltese bread...so soft!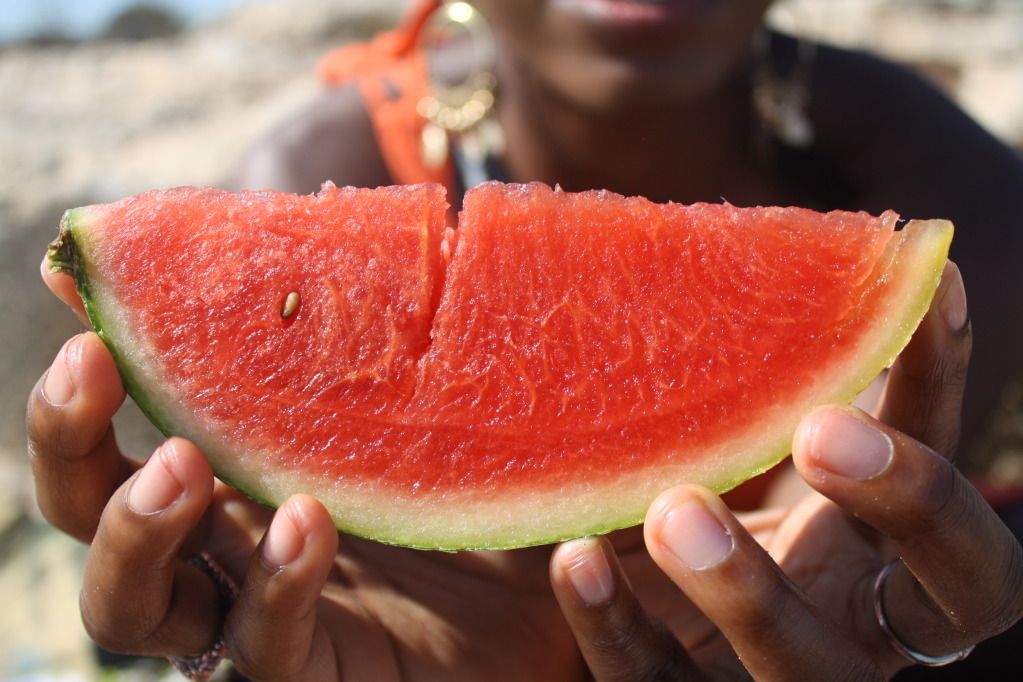 refreshing watermelon