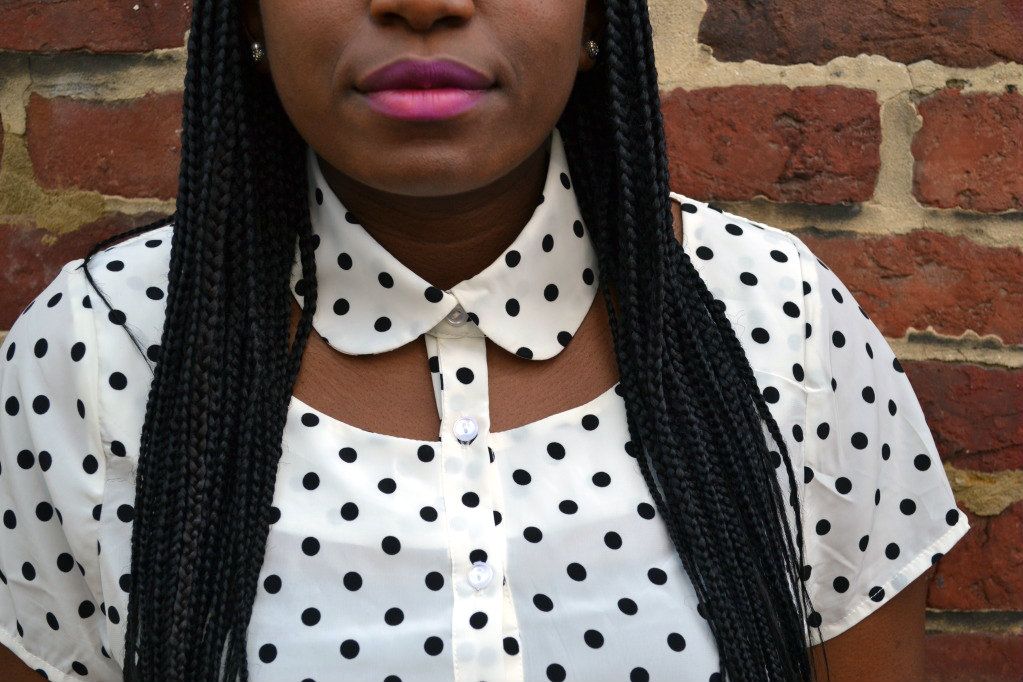 Last week, Fikki and I were sent some lovely items from
Glamorous
(thank you!) and we have been looking forward to showing you guys what we got. We will be showing the rest of the stuff as soon as we can but first this shirt! It was the first thing that caught my eye and I thought, lets see what I can do with it. When I first tried it on, I thought the cut out would be a bit too much on show but it was just right. I just love the contrast against my skin and the fabric is silkier than I thought it would be (lush). Personally, I think its best worn with jeans or black trousers for a monochrome look. A simple look is all that's needed.
Went to Proud in Camden for a free event by Juicy Manchester on Tuesday night. The popular club night in Manchester were launching their night in London and I went there with friends and my sister to see what it was about. Let's just say I miss my Manchester.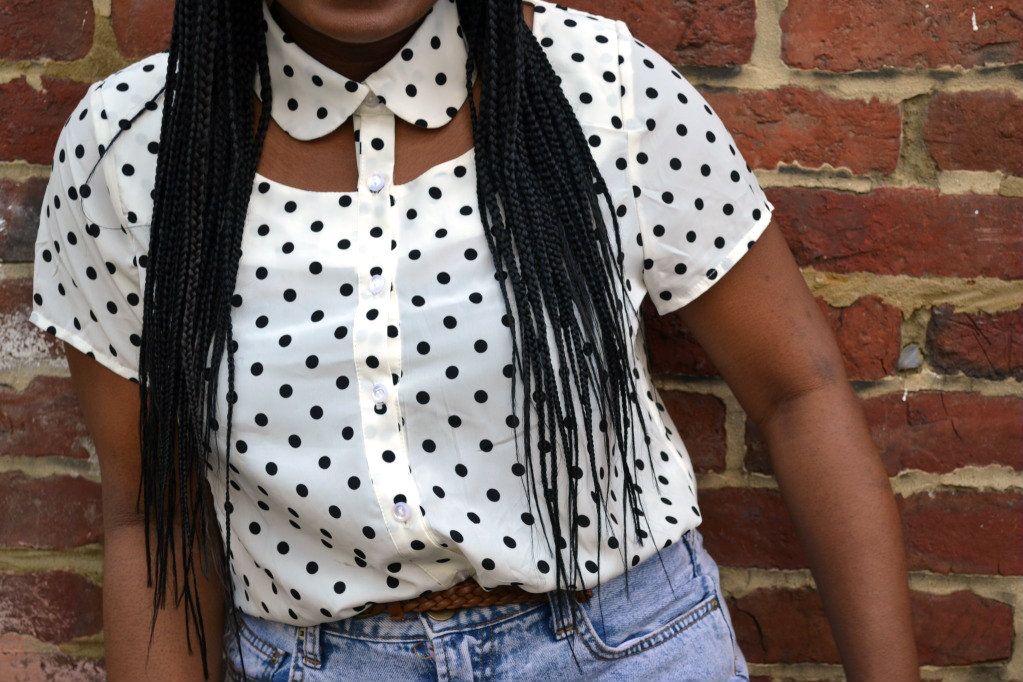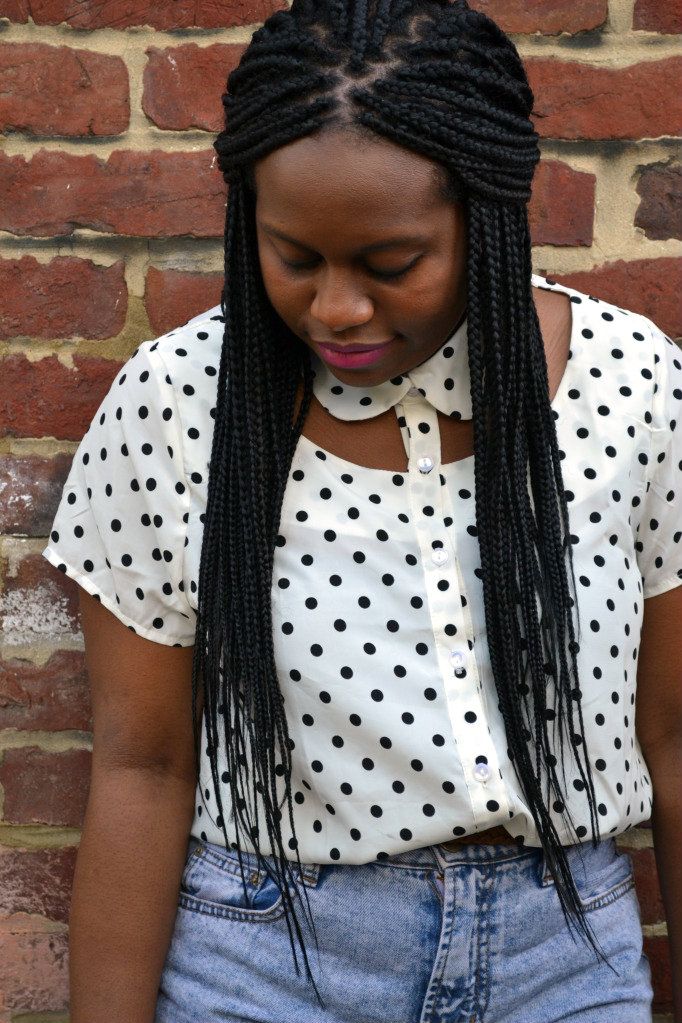 The shorts from Urban Outfitters. I was looking for something nice for festivals and my holiday to Mexico when i came across this for £22. Bargain! The light lavender colour drew me to it, shame it doesn't really show up in the pictures.
And oh got my hair done again by my cousin and unoffical photographer, Adeola (Thanks!). This is hands down the best length I've had my braids.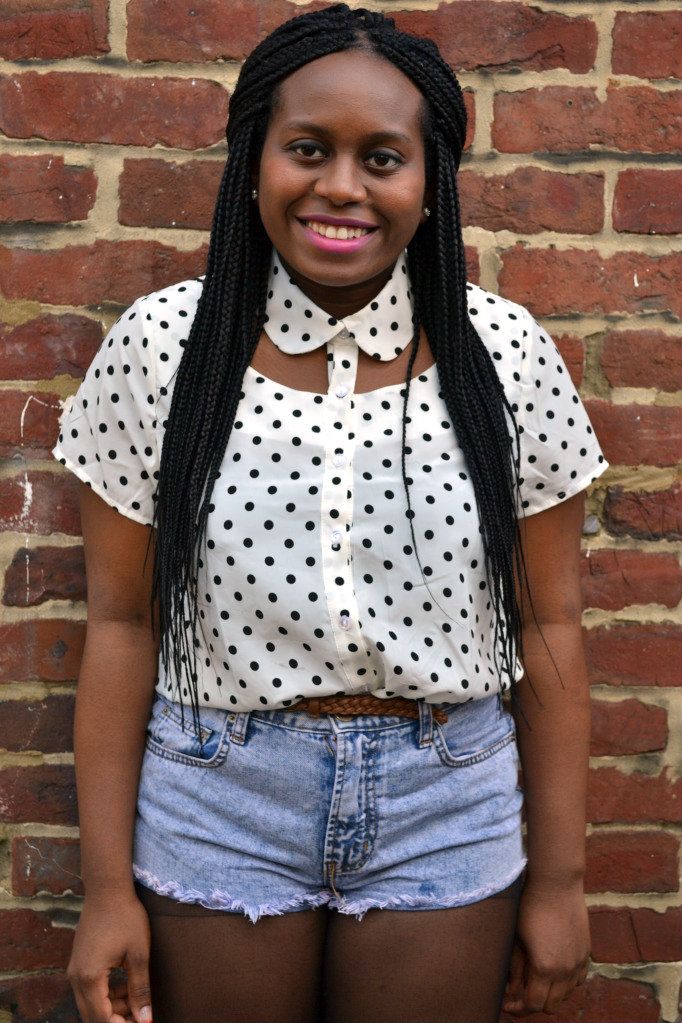 Shorts/Urban Outfitters