Here are two ways I did my nails recently which I love and have been repeating.
I'm really not clued up to doing my nails at all. It's really hard, I have limited artistic flair and and I end up smuging everything due to my impatience. So when I tried out these two styles, it was great as they are so easy and effortless. So, if you're like me, try these easy styles out.
Red French Mani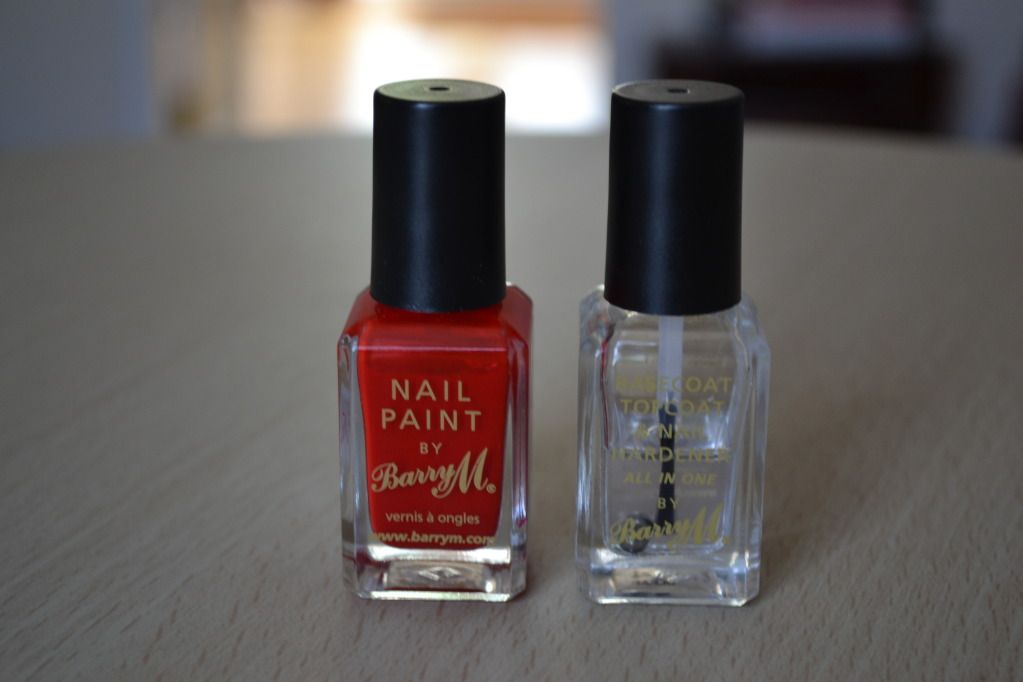 For a perfect line, I covered my nails with cellotape and only exposed the part I wanted the red polish on
After the polish is on and dried, then take the tape off. make sure its dry before taking it off.
Put a coat of clear polish to make sure it stays on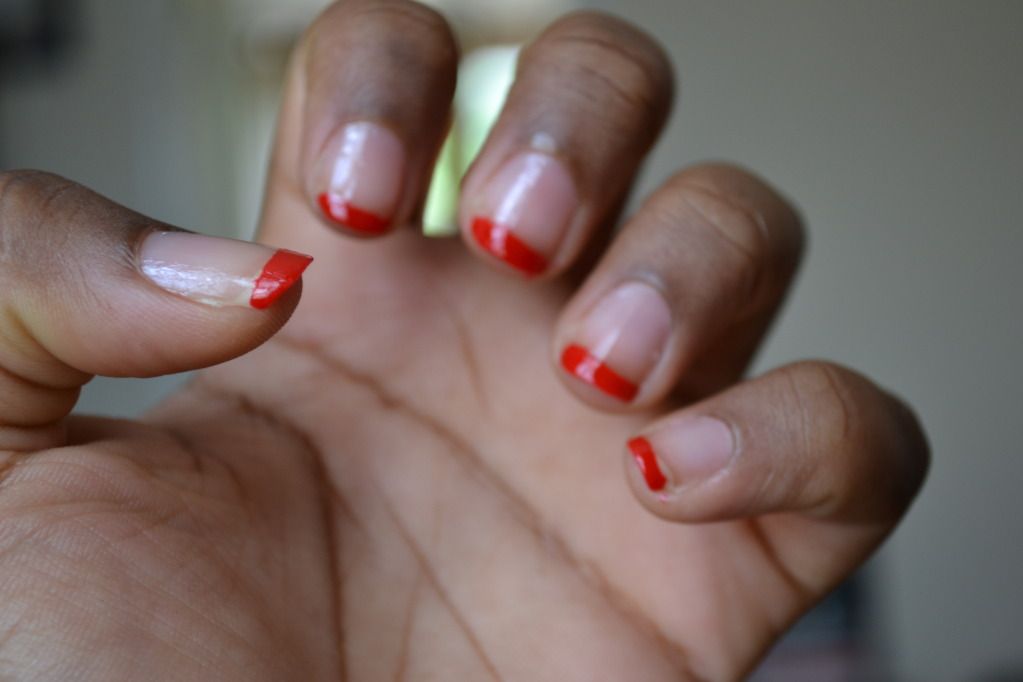 Ombre Mani
For this, I used a great tutorial from Laura over at
Chambray + Curls
. She has loads of great tutorials on her blog that are quite simple to follow. She uses peach melba for her ombre but i decided to use yellow for a neon look.
Put on base coat as usual and then cover with the white paint and let it dry completely.
Mix your preferred colour (I used Barry M yellow) with the clear polish on cling film.
Use a cotton pad to dab on nail. Let it dry and then put your top coat.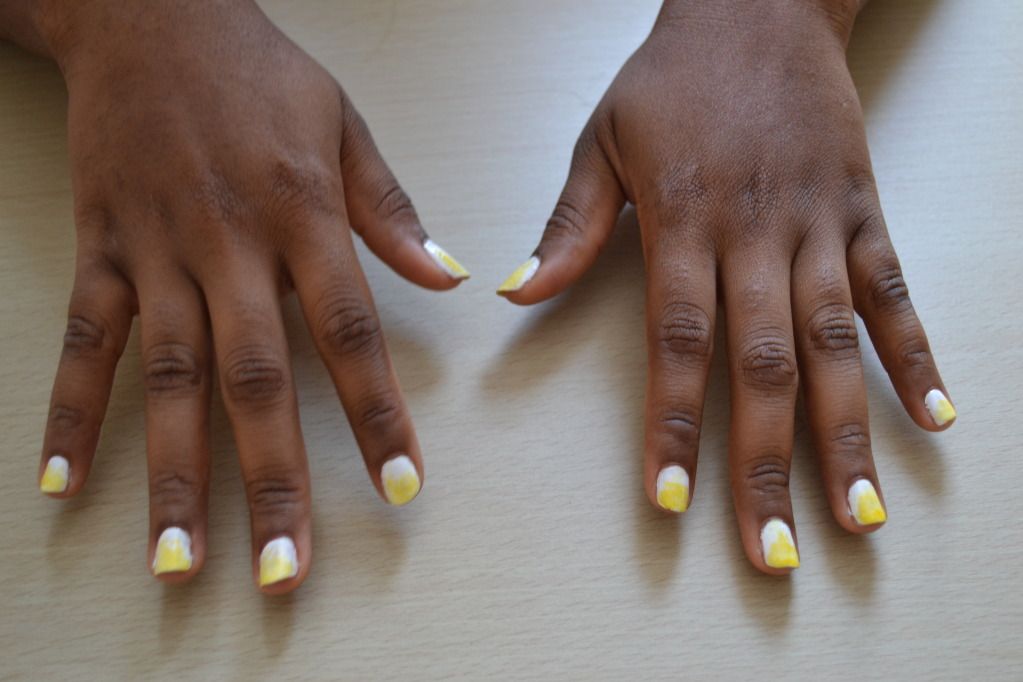 For the full tutorial with pictures on Laura's blog,
clicky here

follow us on