A few weeks ago, Lola and I were sent some clothes from
Glamorous
(Thank you!) and I have been itching to wear them and share it with you guys. Whilst Lola has had a string of people willing to take photos for her at home, I have been without a housemate for the last couple of weeks meaning that taking photos of myself was a huge challenge...I am not a fan of timers!
This gave me the perfect reason to finally invest in a wireless remote and so I did (check out ebay if you have the same predicament). Luckily on the day the remote finally came in the post, I was heading out for drinks with some friends later that evening. Perfect opportunity to wear this
mint green blazer
!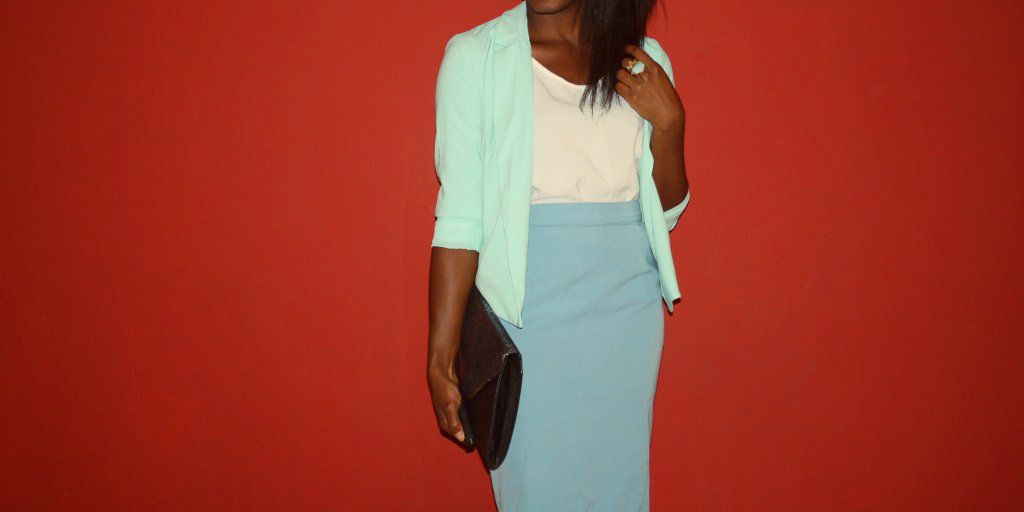 A stack of books (my makeshift tripod) and a brand new wireless remote to hand...I was ready to shoot!
I have been lusting after a
mint green blazer
all S/S12 but limited funds meant I never got round to buying one. So when I saw this blazer on the website, it was a definite must have. The loose fit means the jacket drapes really well and if mint green isn't your thing, it also comes in a couple other colours (
pink
and
cream
).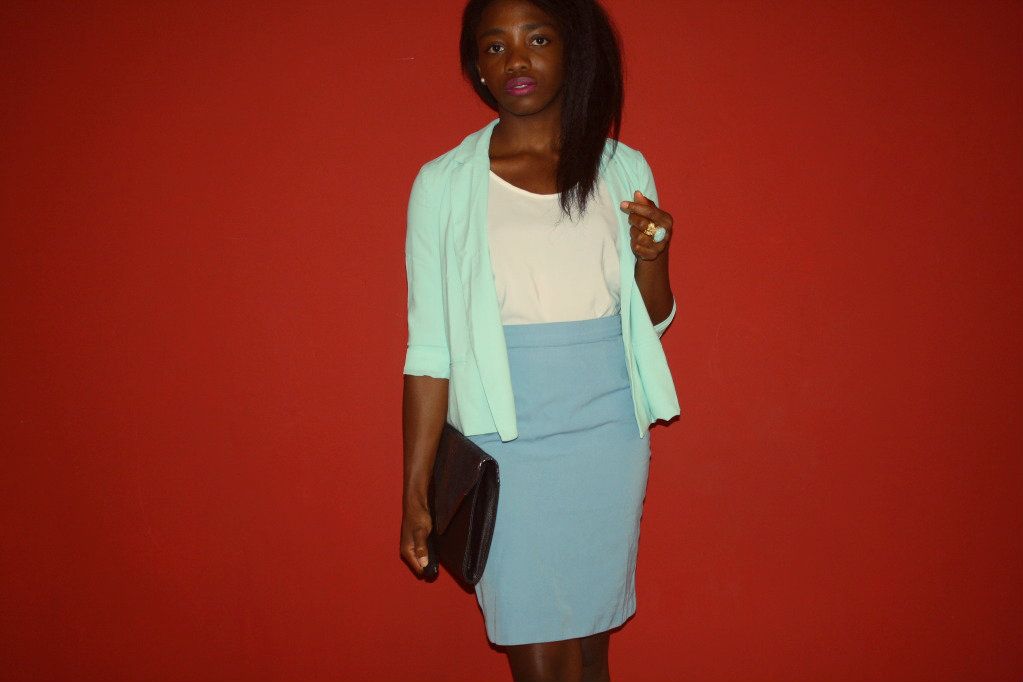 I wore it with a blue thrifted MaxMara Skirt and a white blouse to complete the pastel palette of the look. The clutch is a recent buy from primark. I popped in to get some tights and left with this...still tightless!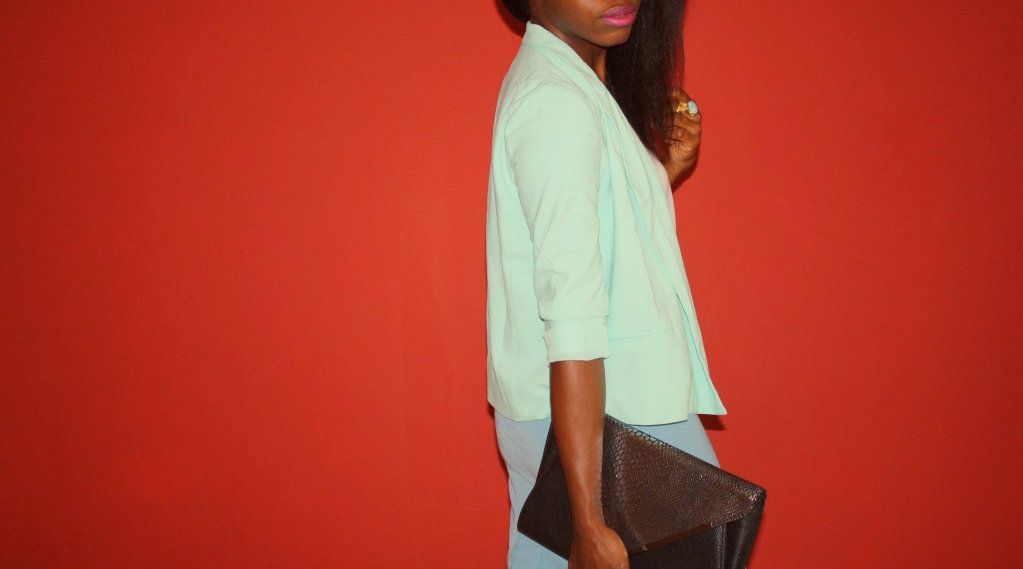 Blazer/Glamorous*; Blouse/Thrifted; Skirt/MaxMara (thrifted); Clutch/Primark; Ring/eBay
Oh and one last thing the jacket is currently on sale on the website...a massive 50% off the original price!