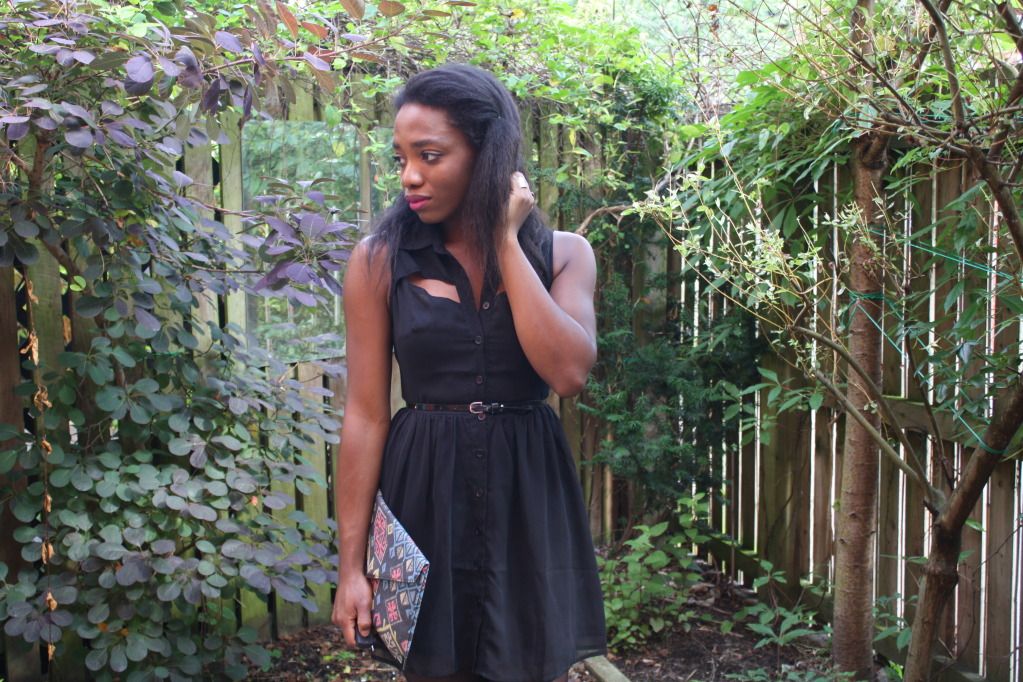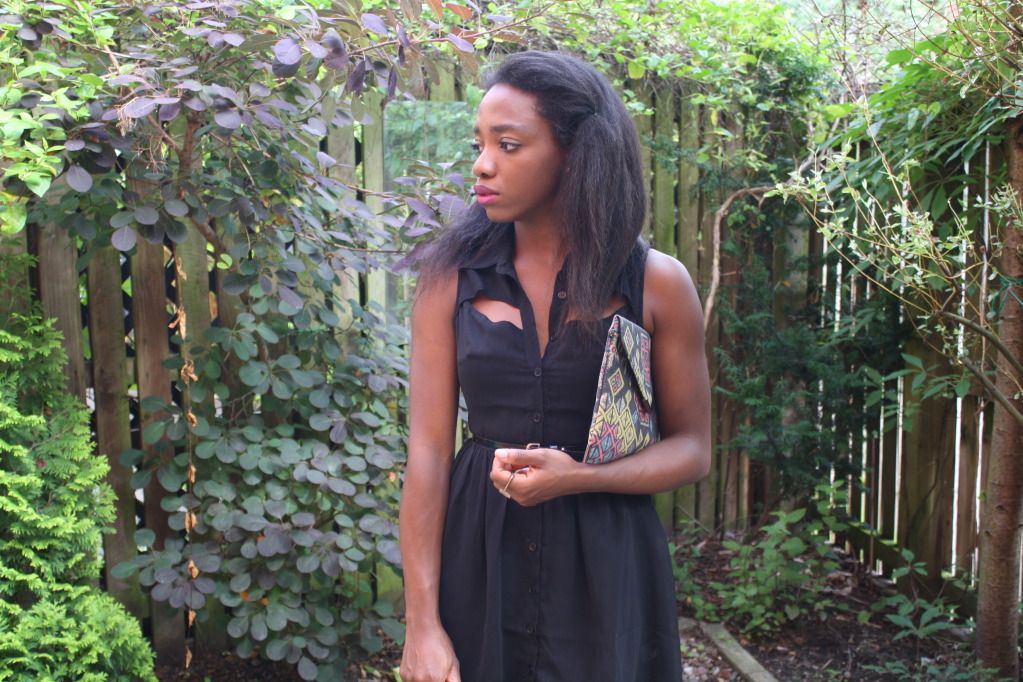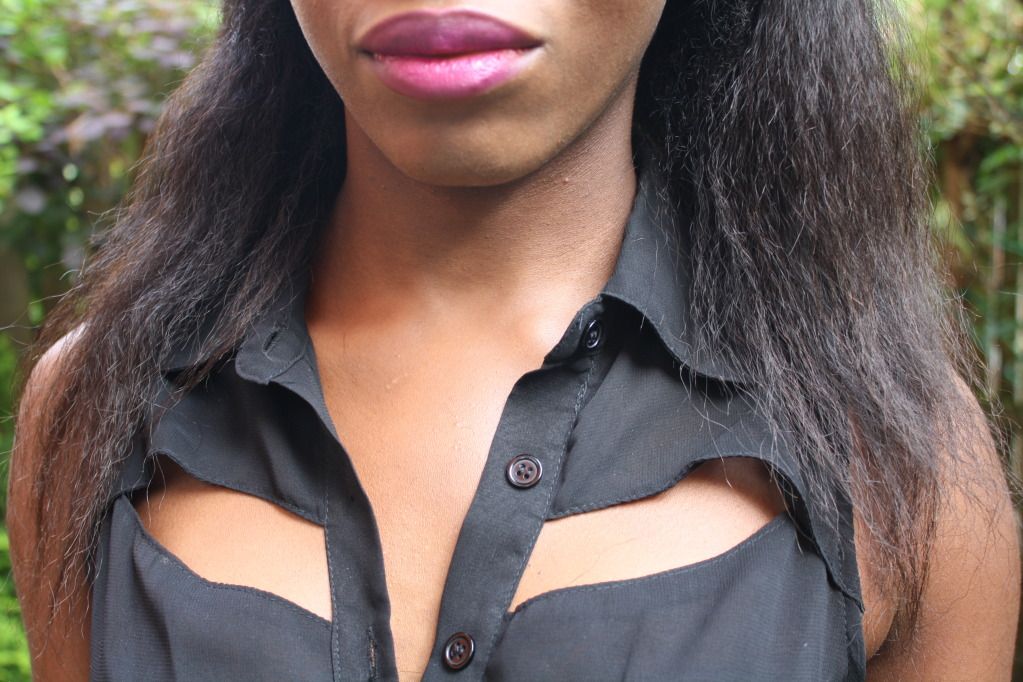 As the weather becomes slightly less cheery, I always find myself leaning towards more neutral colours for clothes: black,whites, greys but maintaining an air of fun with bright make-up and accessories.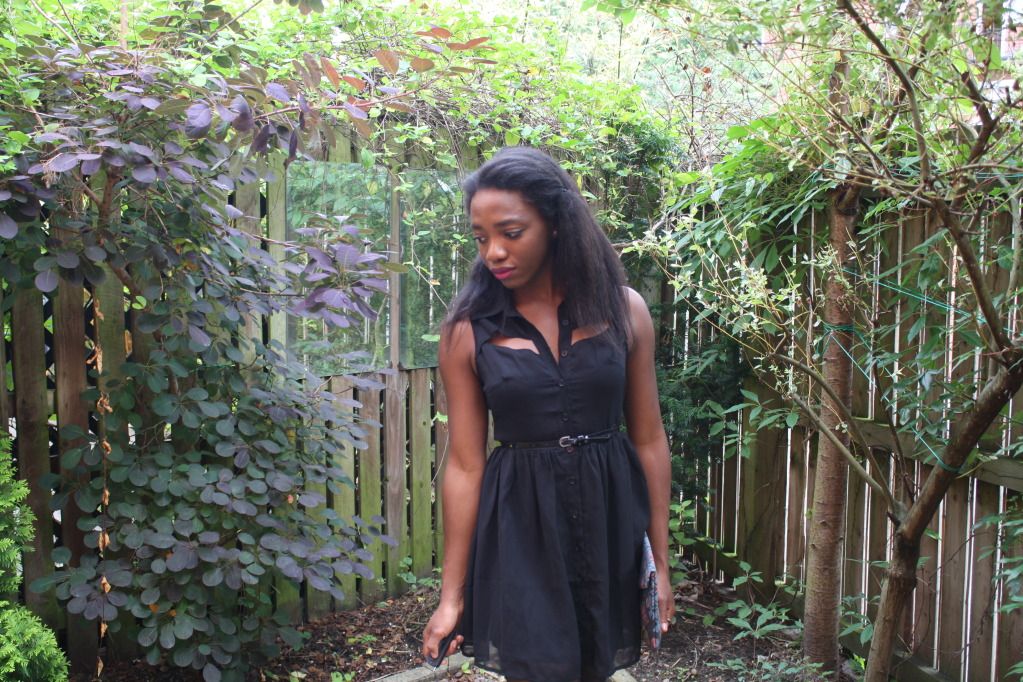 Since thursday happened to be one of those cooler September days, I was drawn to wearing this dress. I love the cut-out detailing at the neckline and in the back. This time round, as it was a late evening affair, I chose to wear the dress with some of the top buttons undone. The dress is available in
black
and
jade green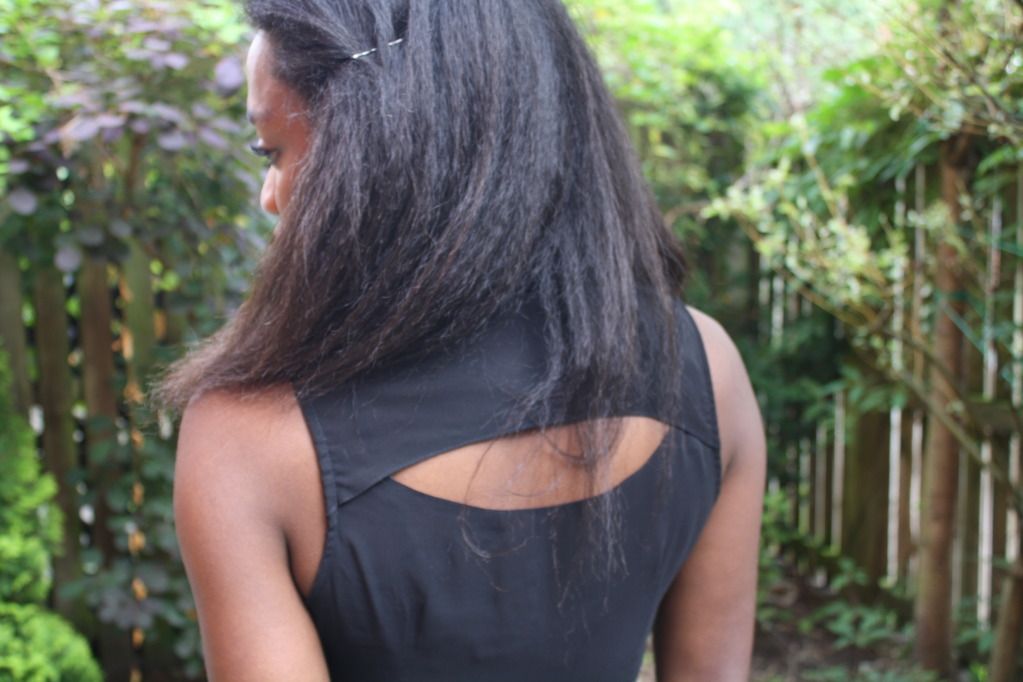 Next time I wear it, which will probably in the thick of autumn/winter, I will most likely choose to wear the buttons all the way to the top (the sensible thing to do in cold weather) with a pair of collar tips and a nice woolly cardigan to keep warm.
So for dinner, we went to a vegetarian restaurant, a first for many of us which included myself. I wouldn't say that I am a big meat-eater but I do like to gnaw at a bone once in a while...However I was excited to give a meatless-meal a try.
Greens
is a homely, little restaurant in Didsbury, Manchester that serves yummy veggie dishes. The menu is seasonal which adds to charm of the place. I had a lovely spinach, pistachio and feta filo pie with cinnamon tomato sauce and honey, which sounded so interesting on the menu that I had to give it a try (I forgot to instagram it...current food porn shortage!).
The pie had such an interesting mix of flavours that I would love to one day recreate. Aside from the incompetence of one of the waiters, she was adamant we underpaid yet lacked simple maths skills, it was a lovely experience and I would probably visit again but in a smaller group to avoid such mishaps.