I wore this outfit on a regular weekday at the hospital a while ago but forgot to blog about it. So the images have been sitting on my memory card anxiously waiting to be uploaded.
For me this outfit was perfect for a day on the wards.The sleeveless shirt meant I didn't die of heatstroke during the long morning on ward round...it gets pretty hot and sweaty when 10 people are crammed behind a closed curtain, assessing a poorly patient. However, on that day I was most thankful for the slit at the front of that skirt. There is nothing worse than trying to chase after a senior doctor in a pencil skirt that only allows you to take baby-steps...not good!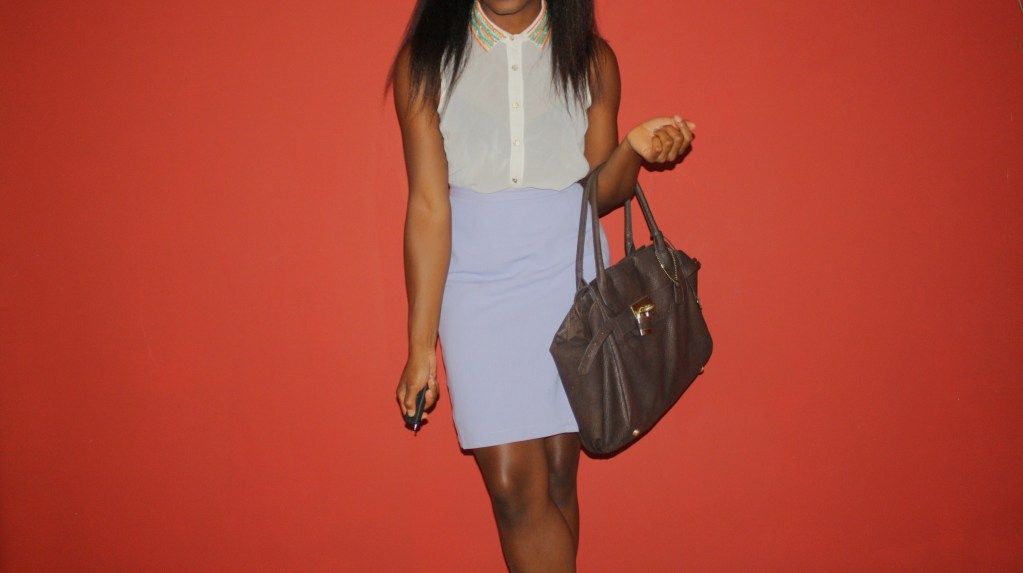 Shirt/Primark; Skirt/Thrifted; Bag/casually taken from my mother's wardrobe
I just finished my orthopaedics rotation and honestly, I am happy its done...Studying all the different ways you can fracture all the bones in the body gets a bit dull after a while! Off to psychiatry next...wish me luck!