Last week, I was invited to a blogger event hosted by Melabelle on Portobello road. Melabelle is a women's wear label by Bella Cage. Spent the evening in the lovely little pop up store talking to all the other lovely bloggers there and browsing through all the beautiful clothes.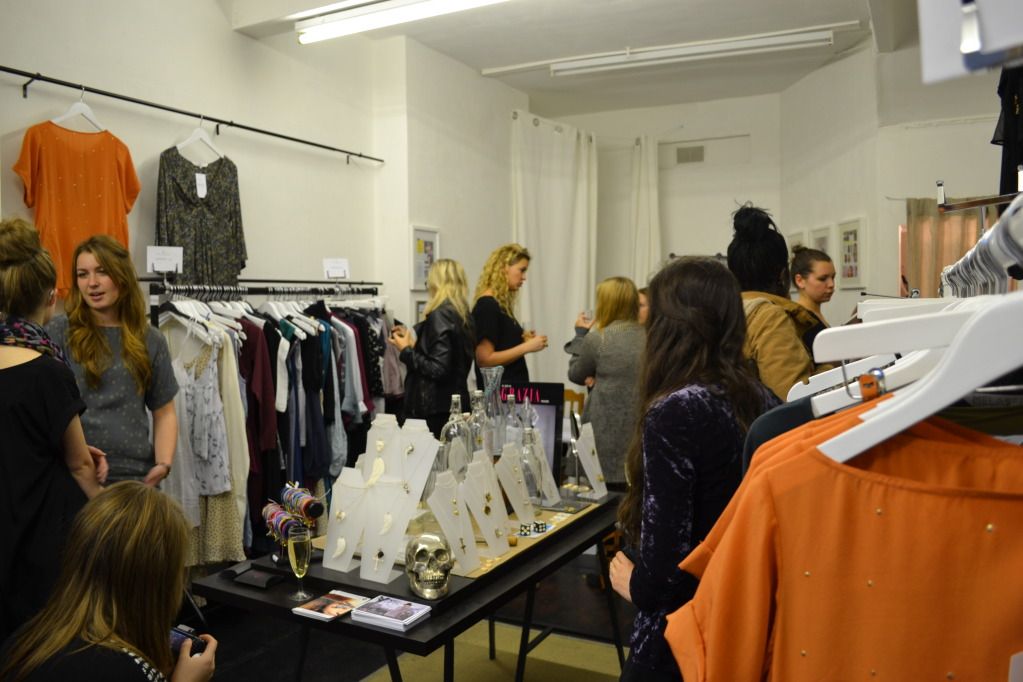 The AW 12 collection was formed of wearable pieces with signature styles and flattering and simple shapes in different bespoke prints (stars, 'jag' print and 'dalton' dancers). This inspiration came from an envelope full of silhouettes Bella's sister received from her grandmother and you can see her love for those prints shine through the new collection and in some of the previous collections we had the chance to see as well. Simplicity is key and Melabelle have achieved that with this collection as the pieces are wearable for any occasion The brand itself is already becoming recognisable having been recently featured in Elle and Grazia. They also had a lovely space at London Fashion Weekend.
My favourite item (and alot of the other bloggers as well) was the pea coat. I can see why its a favourite amongst many with its simple structured style and first caught my eye when I saw it featured in Grazia in a feature on coats for this season. The slightly boxy and tailored manish style is just what I love right now. Did not get the chance to try it on like I wanted as I was too busy nattering away as usual.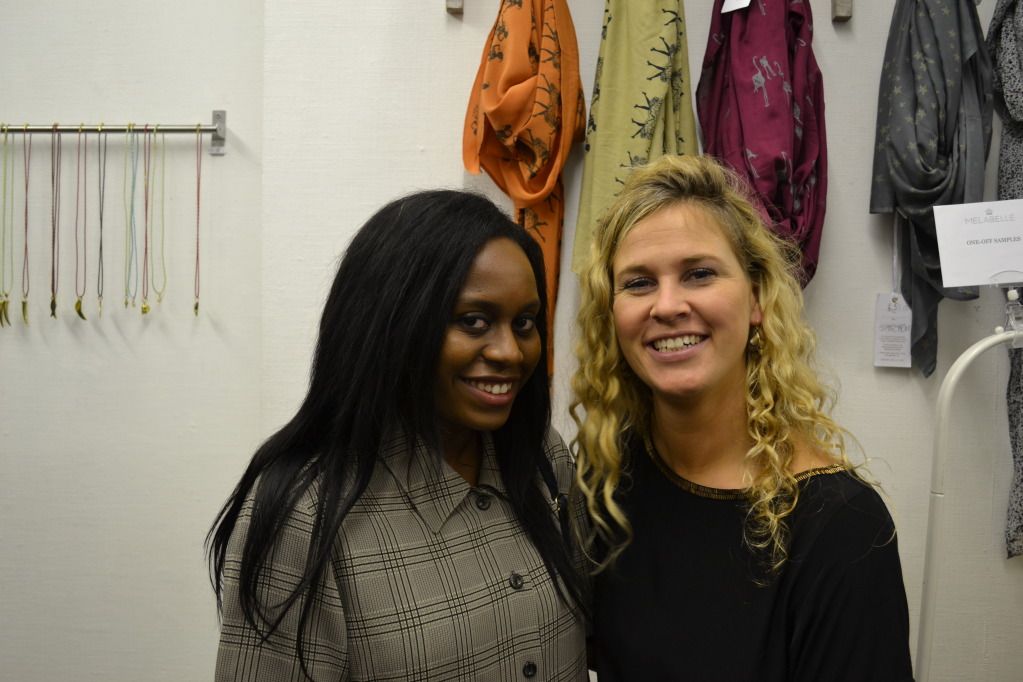 With the very lovely Bella Cage