On Saturday, my sister and I went to the Look magazine show as we had won tickets after entering their draw. Decided to wear this pu leather skirt Fikki and I each bought last year in the H&M sale for £7 which I have surprisingly never worn. The skirt was originally at midi length but it was all abit too much when worn so we cut off about 4 inches off the bottom of the skirt. After making the alterations, it had been living in my wardrobe for almost a year so I swished into it with this blue top I picked up in that charity shop. Had a fun time with my sister at the Look show and I will reveal what we got up to in another post.
To see other ways its been worn, check out an old post from
Fikki
and a recent post from Laura at
Chambray + Curls
.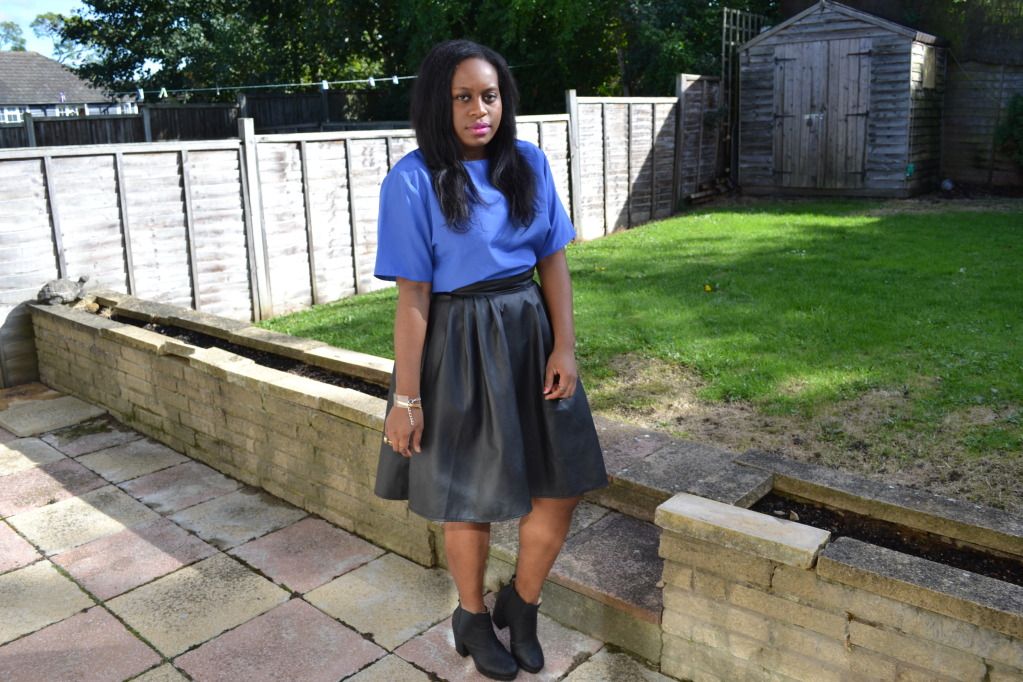 Skirt/H&M; Top/Charity shop; Boots/So You Shoes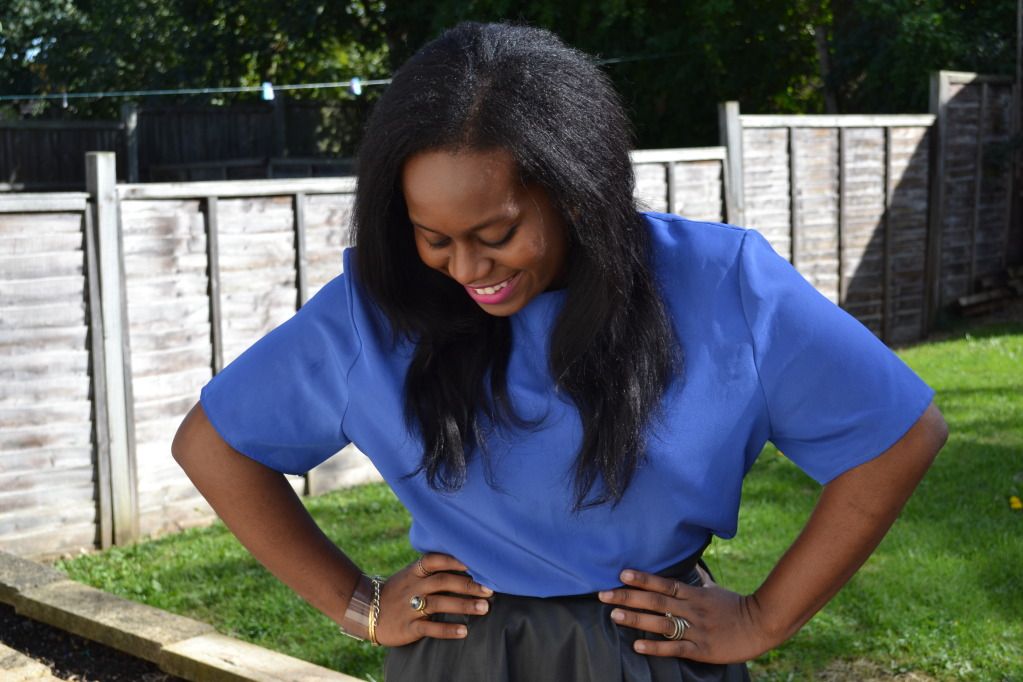 As I'm currently away from Fikki, these pictures were taken by my brother, Alex who has been such so great and patient with my nagging when he's trying to concentrate on FIFA 13 so a big thank you to him.
And a big thank you to everyone who has followed our blog over the past month. It means alot and we hope you continue to like what we post!