My sister and I won two free tickets to the Look Show which was held last week Saturday. We seem to to be on a winning streak with all these competitions we enter which is great. After manoeuvring our way on the tube through the planned closures of over half the lines and unsuccessfully using using the iPhone maps to find the venue, we arrived at the Royal Courts of Justice. It was really a beautiful venue, one which I have always wanted to visit and it made such a great setting for a fashion show.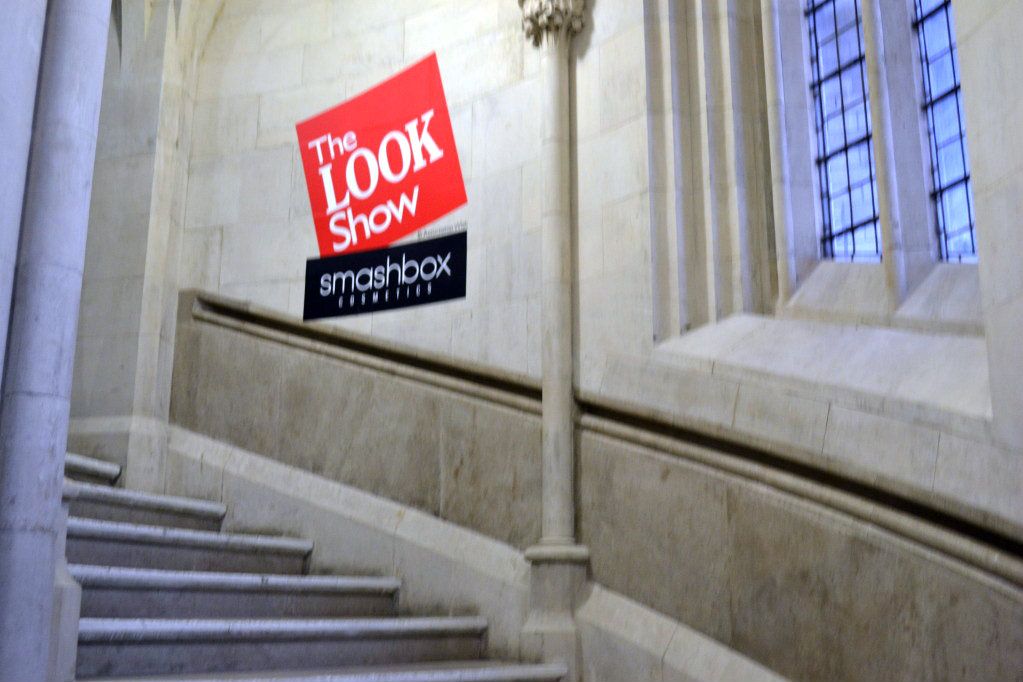 When we arrived, we went up past the court rooms into a corridor area for a champagne reception with some very yummy canapés. There was a make up stand and photobooth from Smashbox, Look Good Feel Better charity who had an amazing raffle and a samsung booth where you could have your picture drawn.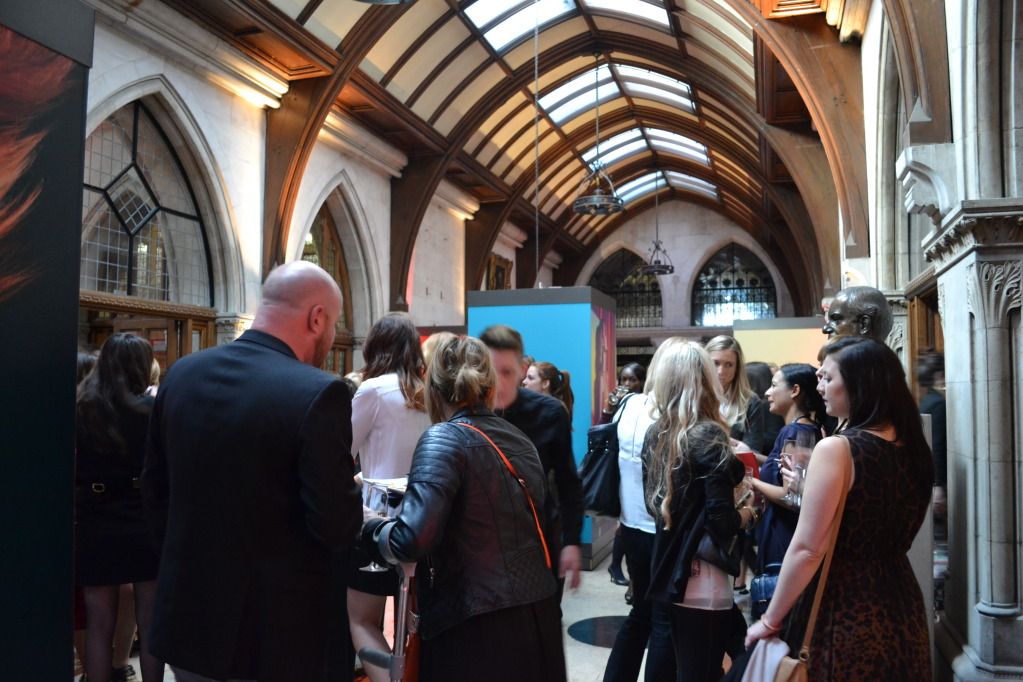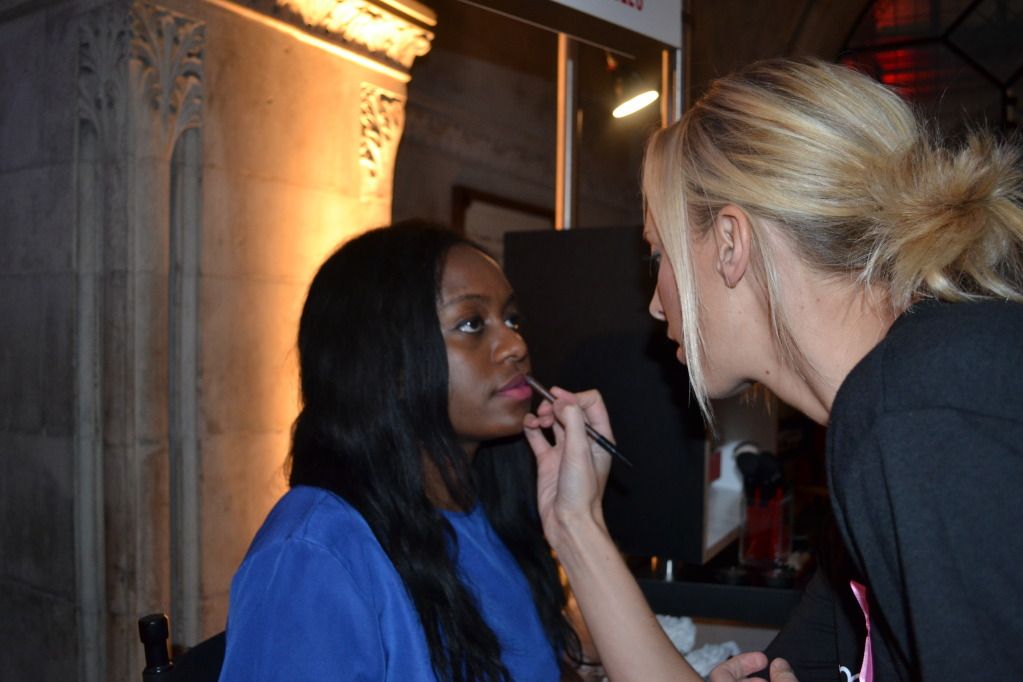 Pout Pout Pout! Had my lips done by the people from Smashbox who were there doing make up for all the guests all evening. The lipstick is vivid violet and I absolutely love it.
After the reception, we went down into the grand foyer for the catwalk show. Kelly Brook opened the show with New Look and was followed by Uniqlo, Next, River Island, Primark, Warehouse, Marks & Spencer, Mango and a few online brands. There was also a Look What I'm Wearing styling showcase where six girls won the chance to style a model. Most of the pictures my sister and I took of the catwalk show was really blurry which was quite dissapointing as there was some really great looks on the runway. I really don't know how other bloggers do it. Did manage to pick out some pictures from the bunch. My favourite looks were from River Island, Mango and Very (online brand).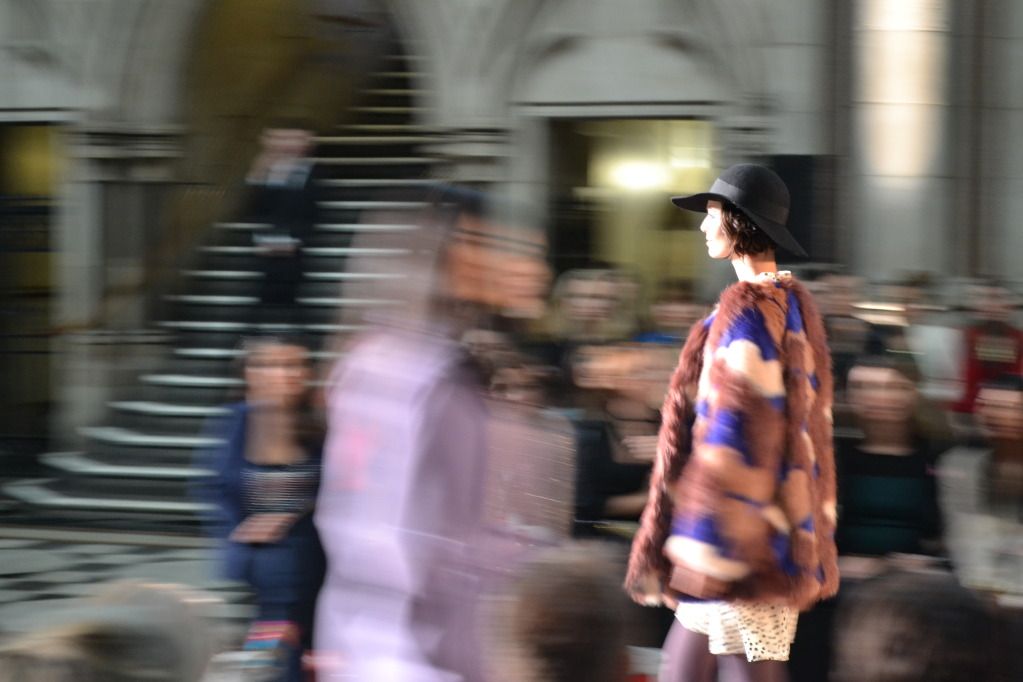 Half way through the catwalk show there was a short performance from Alesha Dixon and Ashley Walters. They sang a new song of theirs and then Alesha sang the mis teeq hit scandalous which everyone sang along to. We also got a great goodie bag on the day which included a Uniqlo tshirt, Sunglasses, Eylure eyelashes, Toni and Guy giftcard, Smashbox highlighting wand, Boohoo necklace, Binded notepad and Tilly Bagshawe novel.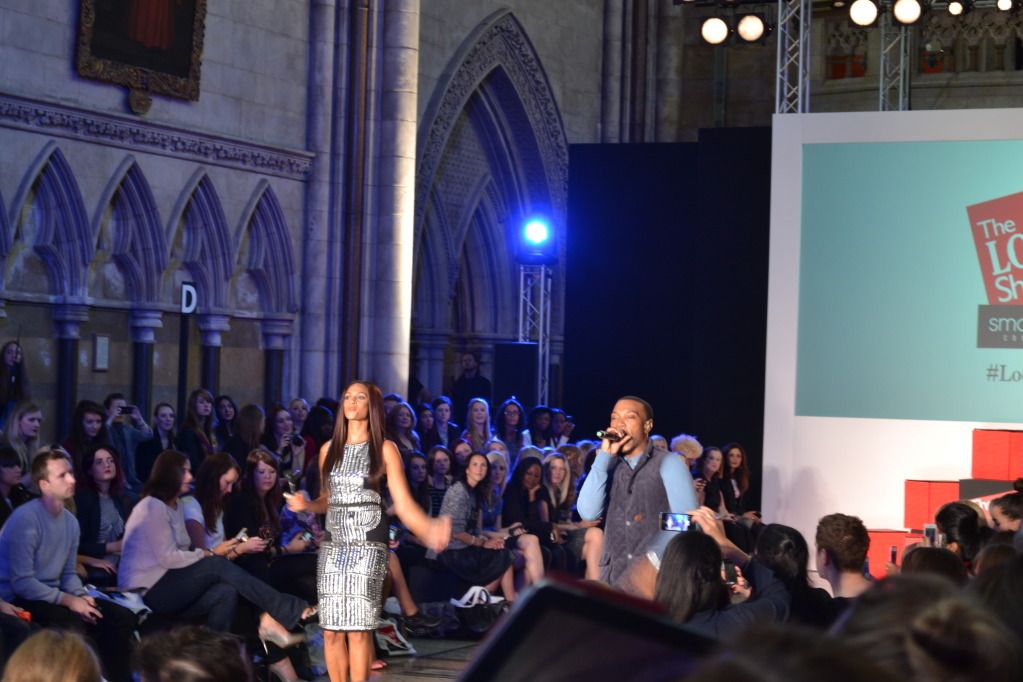 Overall it was a really fun afternoon out. It's great having a show where high street brands have to chance to showcase their collections on the catwalk and the look show definitely succeeds in this area.