Welcome to another edition of 'do it your damn self'. This time round it's pieces I have made for my upcoming holiday to Nigeria. Usually before going almost every Christmas my mum buys plenty of chiffon so our seamstress there can make us whatever we want. You can see some of the things I have had made in
this post
and
this post
. While on one of this fabric buying trips, I bought fabric to make something for this summer just gone but never got round to actually sewing anything. This was the perfect opportunity to finally make something nice for my holiday and to improve my sewing skills. I have been sewing on and off since I was 14 when I took professional classes and was sewing baby dresses but with time and little continued practise, I forgot most of what I learnt. When I got a sewing machine from my mum for my 21st birthday, I just really wanted to learn again just for myself.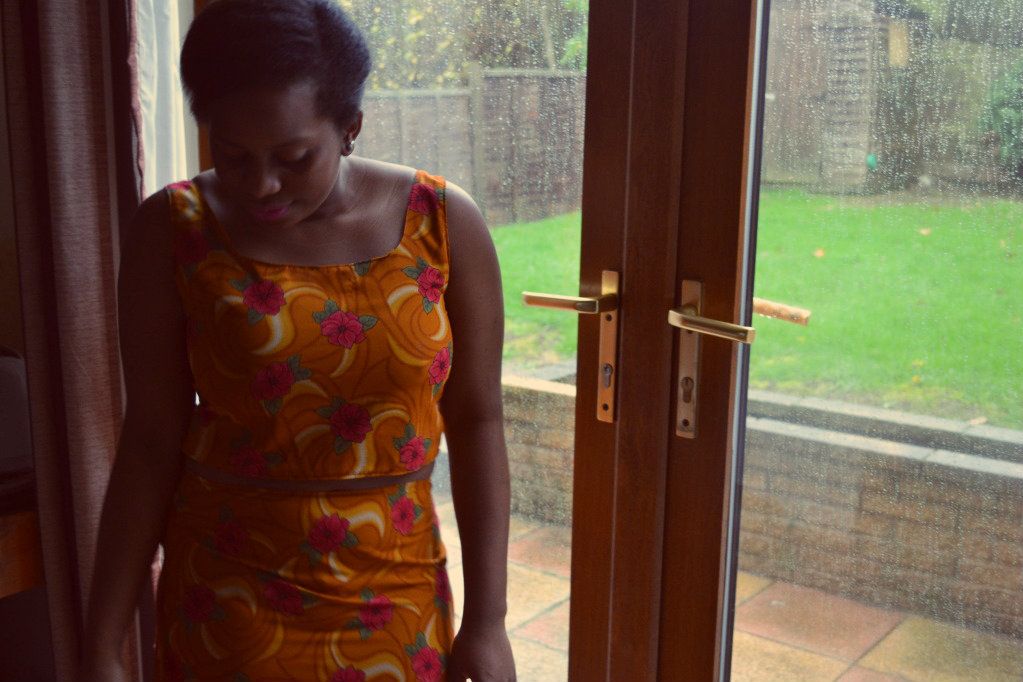 The first two pieces I tried out was this skirt and a top using the same fabric. I plan to wear them together on holiday but also wear them as separates. This is all trial and error so there are mistakes here and there especially on the hem line but I am pretty much an amateur at sewing. I'm just happy I am actually able to make something that is wearable. Initially, I was planning to make a dress but its quite a heavy print so having some skin helps give it some balance and would show me wearing the clothes rather than the clothes wearing me. If that makes any sense.
I went through a whole love and hate relationship with the print. When I bought it, I loved then then put it in the back of my fabric box cause I hated it. Its definitely not everyone's cup of tea. After making this with it, I'm in love all over again. It's perfect for a sunny holiday and I can't wait to wear it properly.
It took me ages to take these pictures as the rain wouldn't stop long enough for me to get some outside. Hope everyone is having a warm snuggly weekend indoors.