I got the chance to attend the In Love With Fashion Next Top Designer Launch courtesy of Crown and Glory after winning a competition they had. The designer launch was a competition to create a dress which would be sold on the website. The winning dress was absolutely lovely one with lace detailing at the top which fitted nicely in the brand's aesthetic. There was lots of champagne and a 'garden' of cupcakes for all the guests to munch on. There was also sample sale of ILWF dresses for £10 and I found the perfect dress for my new years eve party. I can't wait to wear it and I recommend their site if anyone's hunting for party dresses. Wish I had more cash as I would have got more stuff but I can still always get it on their website.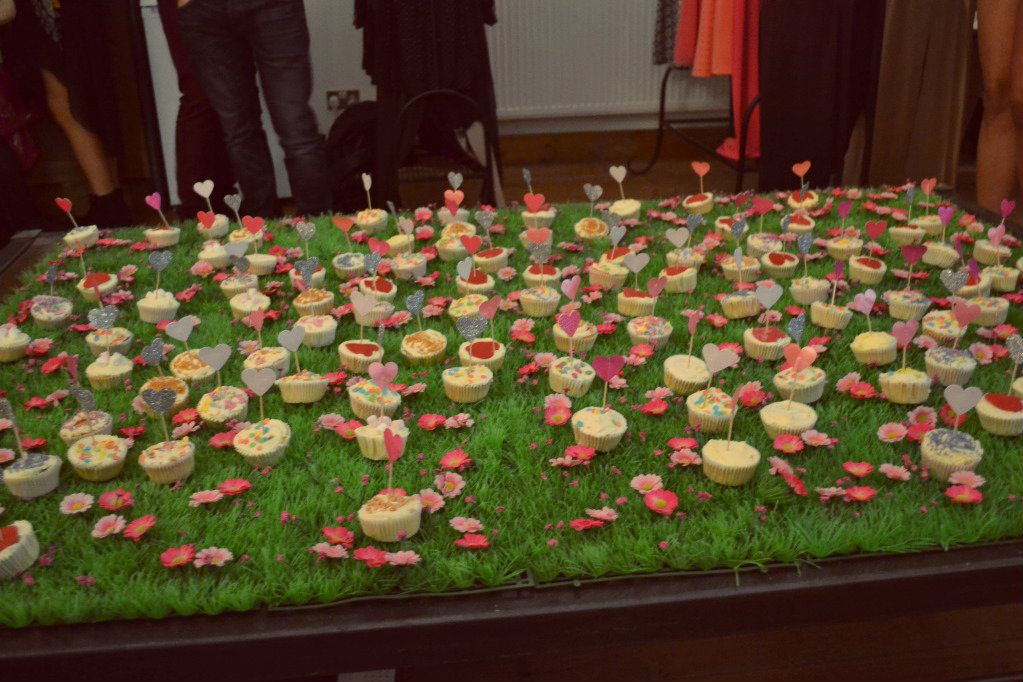 The winning dress!
While I was there I met and hung out with Robyn from
Robyn Mayday
whose blog Fikki and I follow and love. She is absolutely lovely and has great style so go check out her blog! Wish I met other bloggers but had to rush off after awhile.