Hello everyone and welcome to a new feature we decided to add to the blog. For our Pastime Bliss loves.... series, we will we showcasing places and events we love on a monthly basis. We visit quite alot of places and there are always new ones to try out and thought it would be nice to share places that we think are worth going to. This includes restaurants, shops and the lot. The first one on our list is a festive one - the Manchester Christmas Market which is an authentic German style market which runs from the end of November every year. Situated in front of the Manchester town hall on Albert square and nestled in the pathways of certain streets around the centre, there are little wooden huts for all the vendors from around Europe who come to sell their goods. When these were being put up a month ago, it was quite exciting and signals that Christmas is just around the corner.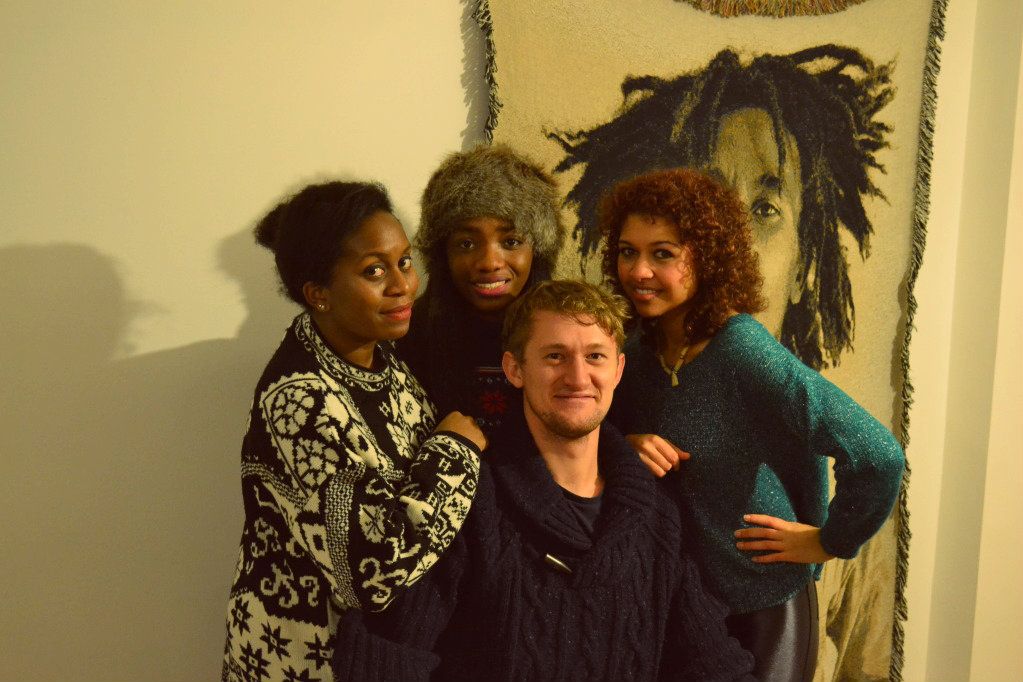 The obligatory festive jumpers
There are stalls from different traders selling gifts, clothes, food and Christmas ornaments. Most of the traders come from all over Europe
to give that German style market.
There are also craft sellers from around the world that come to display and sell art,
jewellery
,
sculptures
and unusual
Christmas
decorations.
Food wise, its all about the beer halls, bratwurst sausage, French cheese, hog roast, hot chocolate with baileys, mulled wine, strudel, mini pancakes and sugar waffles. From a review we saw online, one could even have a three course meal just going around the markets.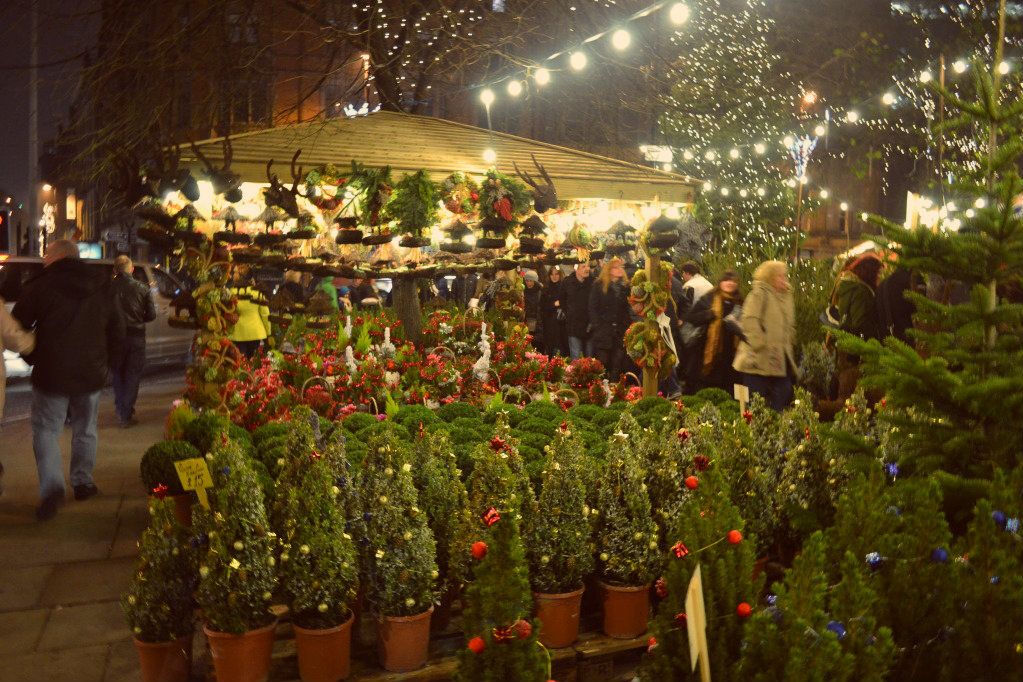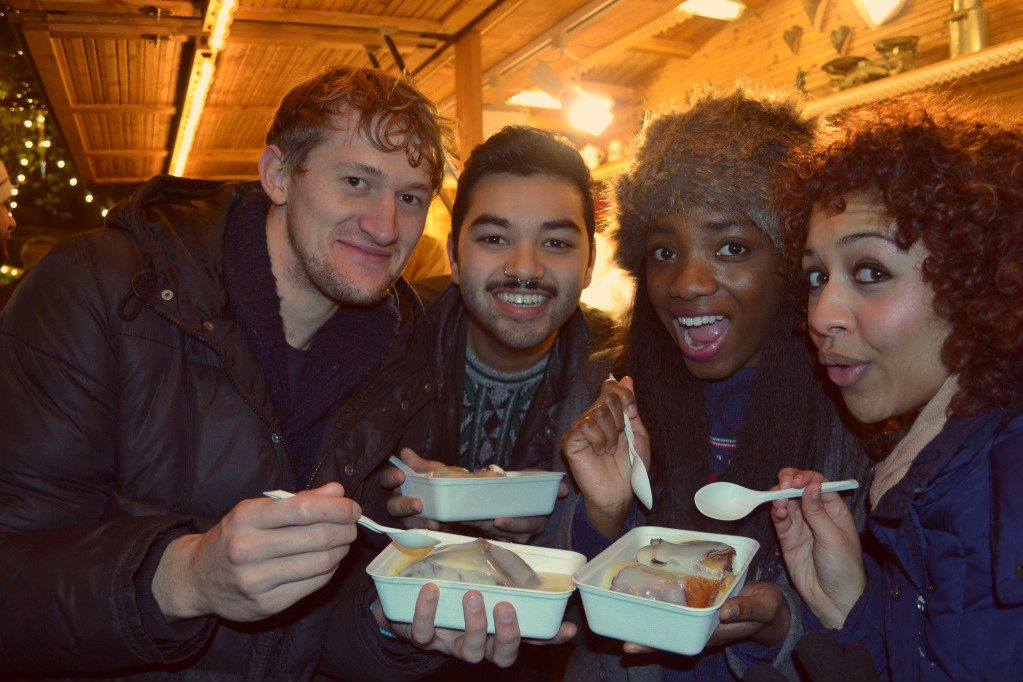 Strudel time!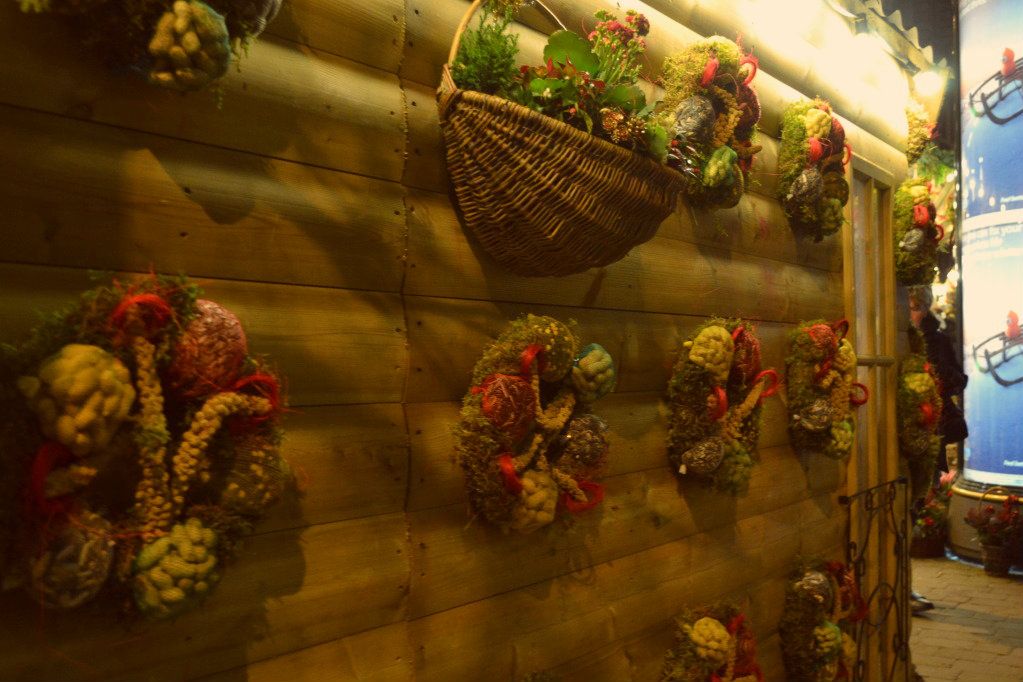 When we visited, It was extremely busy and for a weekend visit we are not surprised We later found out that they broke records with the highest daily turnout of visitors (around 85,000). It has fast become one of the most popular markets in the country. If you want to visit and soak in the atmosphere of an authentic Christmas market without the crowds, we do recommend visiting during the week. Our first experiences of a Christmas market was in Manchester since moving here 4 years ago and it has made it very lovely. Even though we don't always buy much, it is nice wandering through the markets and it really gets us into a lovely and cosy festive spirit.