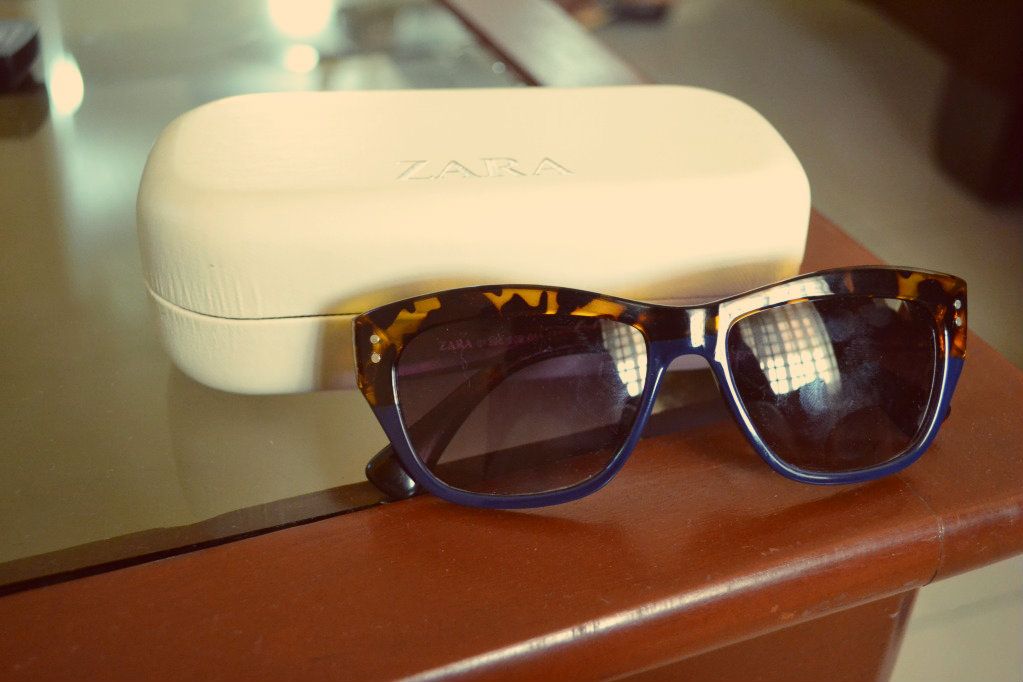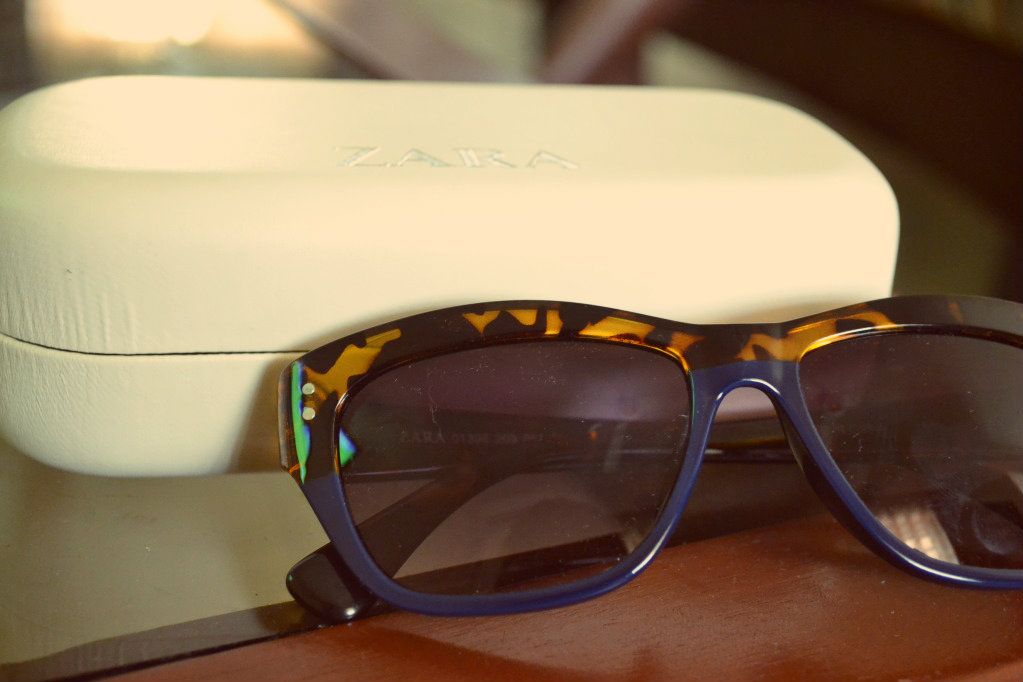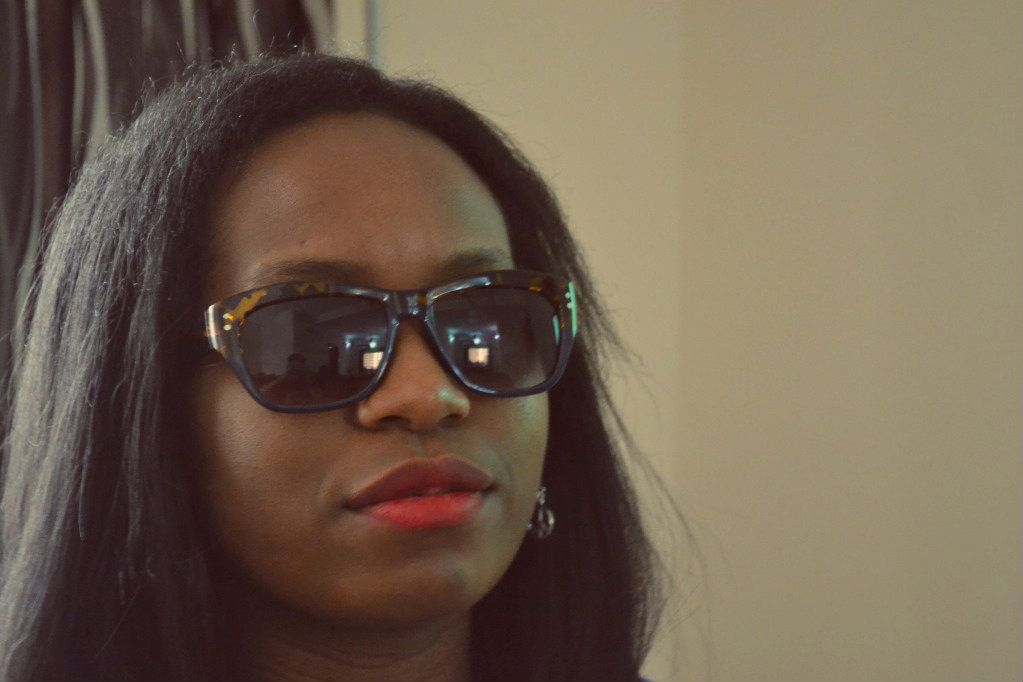 Sunglasses/Zara; Lipstick/MAC Ruby Woo
To many, this might seem the wrong time to talk about sunglasses but I got an awesome pair for Christmas from my mum while we were at Heathrow duty free on our way to Nigeria. Yes, they have a zara store in the airport. So my mum and I decided to go shopping whilst we waited for our flight to be announced. The wayfarer style sunglasses have always been the ones to suit my face best so I was l went for that over any other shape. I was especially drawn to the mix of tortoise shell with blue. Excuse the grubby finger marks in the pictures, oh god.
Also, anyone use mac's ruby woo? I always thought red lipstick did not suit me at all. Recently bought it to try out due to it's popularity amongst many bloggers and I absolutely love it. It's such a beautiful shade of red and suits oh so well.