The first month of 2013 has literally flown past...and I think this may be my first official solo post of the year and it's February. Not good! I have been so busy this month and simply haven't found the time or internet access to blog properly. I am currently living in hospital accommodation in Wigan so internet access is a scarce commodity.
However aside from my living situation and withdrawal from being in Nigeria, January was surprisingly a good month. I saw countless babies being born, helped give a woman a new cancer free breast in theatre and almost survived my first proper night shift. But January's highlight was finding out the boyfriend is now officially a doctor!
I am currently obsessed with pencil skirts. In the 2 weeks before I went to Nigeria, I think I bought about 6 pencil skirts in total. Now I wear them literally everywhere as they are so versatile for day or night time wear.
I wore this to a symposium about providing medical cover at the 2012 London Olympics followed by dinner with retired doctors from Manchester. Let's just say after a couple hours talking to them I wished I was a pensioner. Money and a lot of free time is a great combination!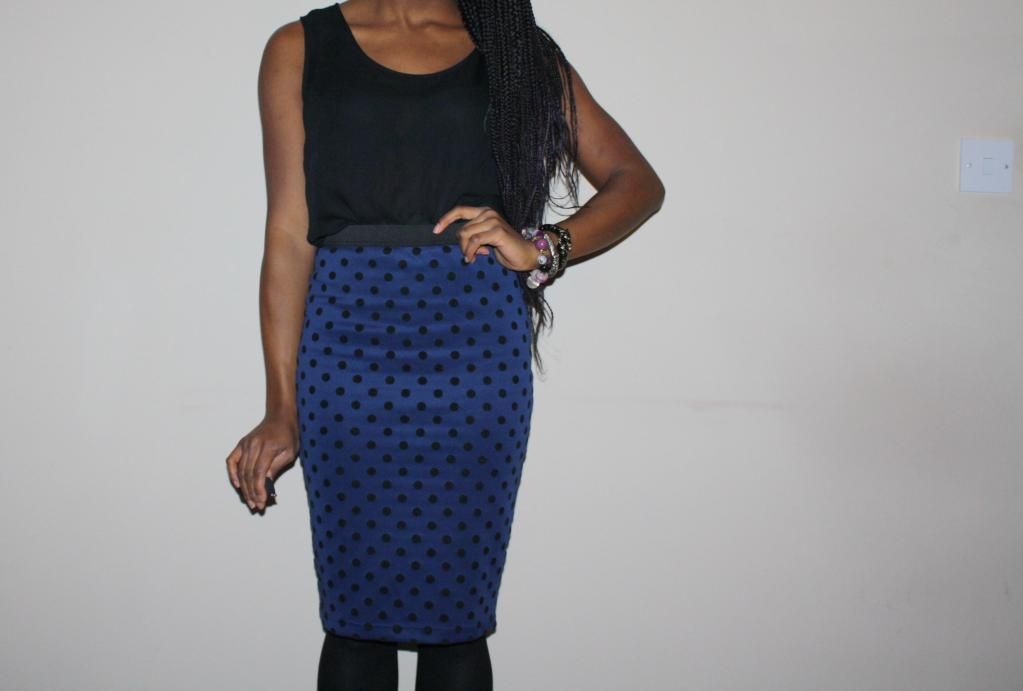 Top/Thrifted; Skirt/Primark