Over the weekend, We celebrated our friend Hydar's birthday by going to the student festival in Manchester called Pangaea. It runs at the end of every semester and always has a crazy, amazing theme. This semester it was wonderland. Very vague theme! was it winter wonderland? Alice in wonderland? some other wonderland? We still don't know. We decided to go for Alice in Wonderland themed outfits. and after an hour on the phone to each other decided to go as a garden and the white rabbit and our friend Danielle went as a white angel.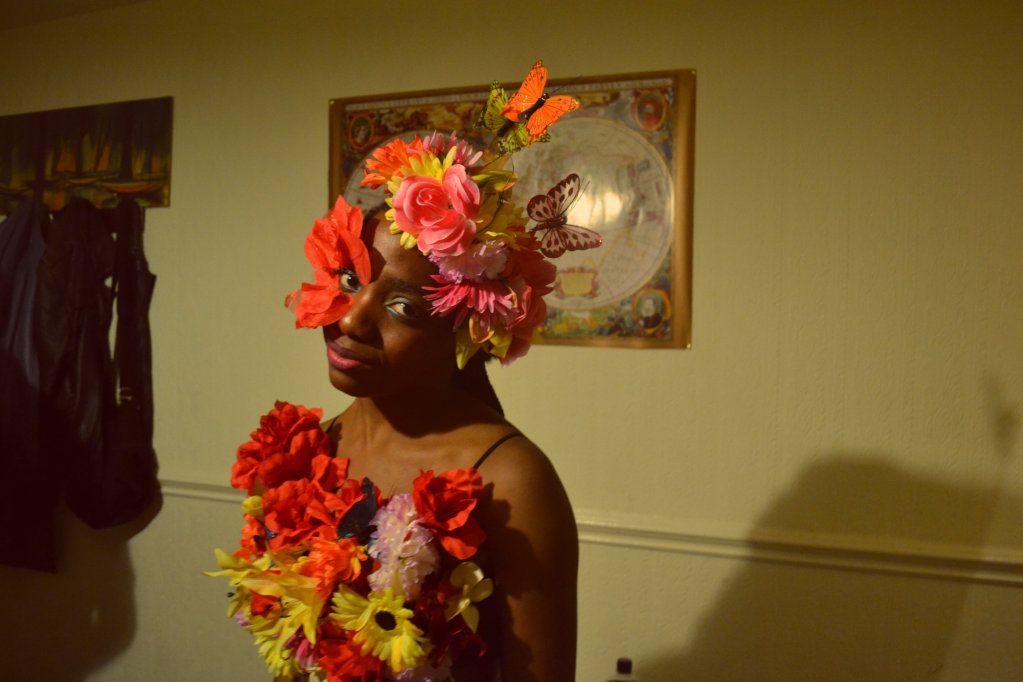 I was initially going to dress up as a fairy but after hours of brainstorming and browsing the internet, I decided to go as the Garden of Live Flowers in Alice of Wonderland. So I spent one afternoon searching the shops for as many cheap fake flowers as possible and then stitched them onto a primark crop top. I made the headpiece using florist wire and ribbon. The highlight of the outfit, in my opinion, was the flower around my eye and the red flower fairy lights over my shoulder (they were off in the pictures).
I wore it with my AA disco pants to tone down the look a bit as there was so much going on at the top. As the first thing I have ever really made, the compliments I got from complete strangers proves it was a huge success. All in all it cost about £20 to make (flowers, butterflies, fairy lights, crop top) and I still had lots of flowers left over. I am definitely making all my Halloween costumes from now on. No more one-size clearly doesn't fit all costumes for me.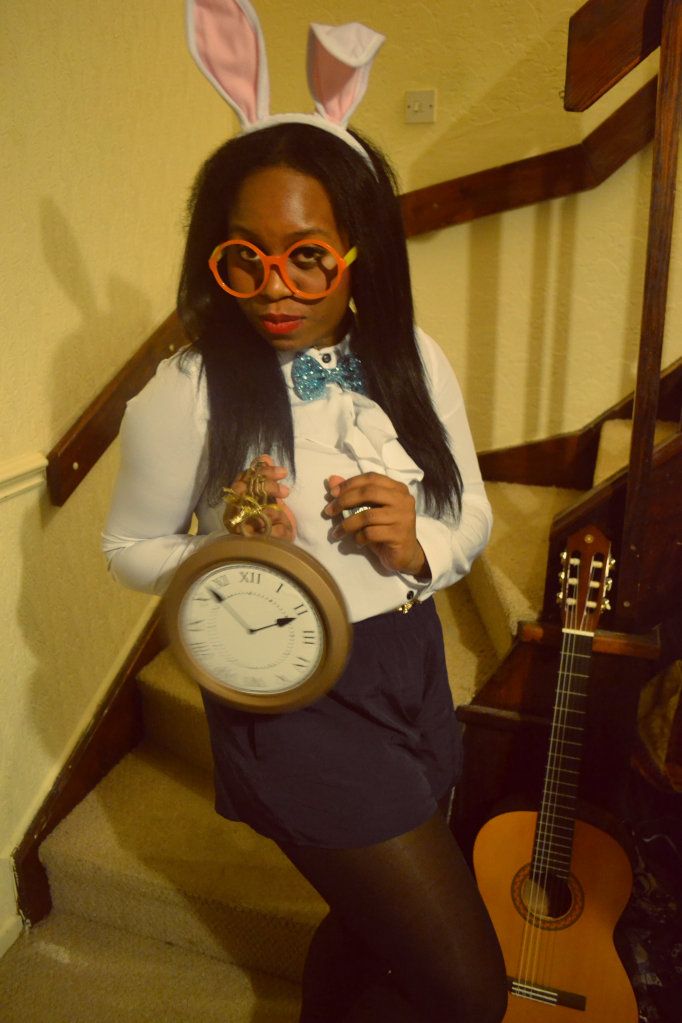 Dressing up as a rabbit is pretty easy but the prop I really wanted to make sure I got was the pocket watch. Initially, I was going to splash out on actual one or maybe a toy one, but the fancy dress shops in Manchester were already expecting us a massive influx of students dressing up in Wonderland garb and got plenty of oversized clocks. The rest of the outfit was pretty cheap - shorts and shirt from H&M which I already own, hair bow from Crown & Glory used as a bowtie and cheapo Primark sunglasses with the eyes popped out. We rarely ever do dress up for anything so it's quite refreshing to do something different. Although, through the night I gradually took all the props off once I nearly lost my bow!