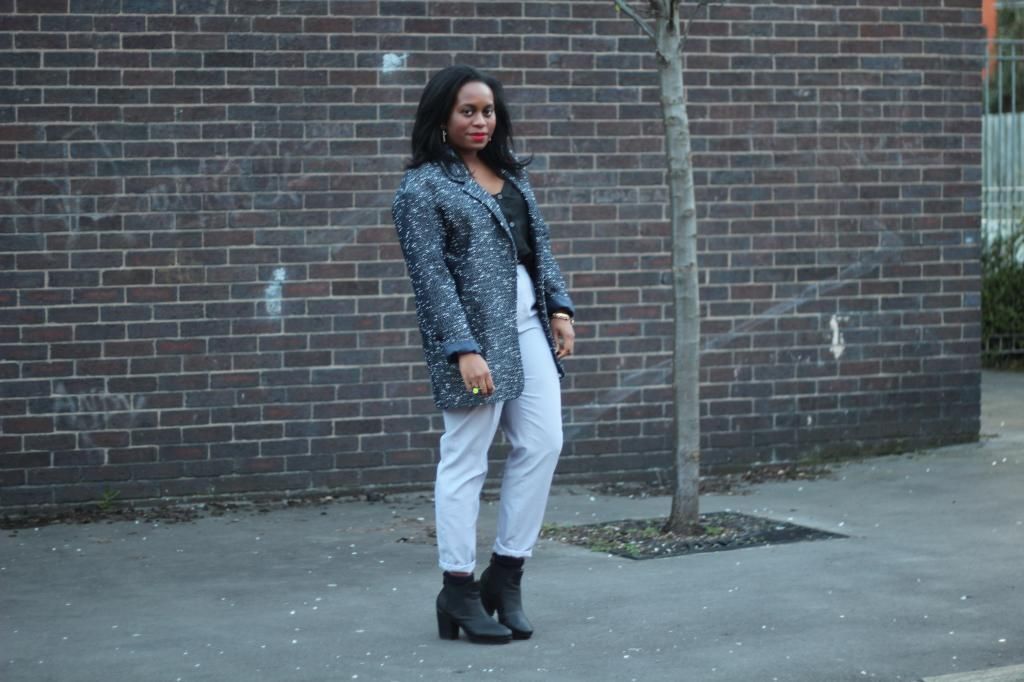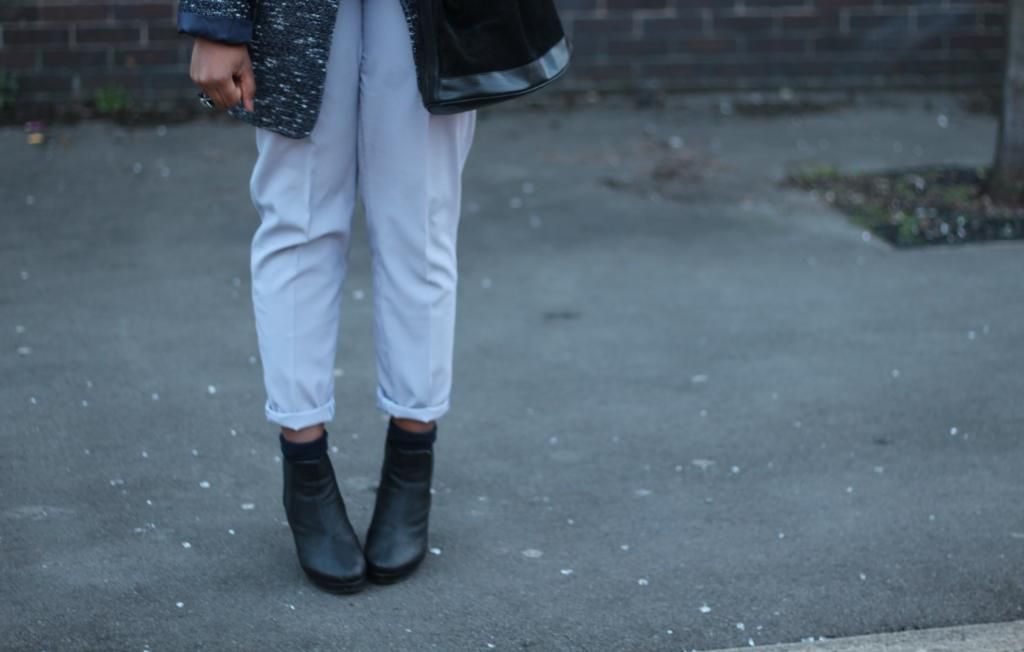 Jacket/Primark; Trousers/Thrifted; Top/H&M; Bag/Thrifted; Boots/So You Shoes
Last Sunday, since Fikki and I were without our mums for mother's day we went for lunch with our friend Kerry at
Rosso
. If you live in Manchester or the surrounding areas, I really do recommend going there and trying out their lunch menu. I am wearing a coat I recently bought from Primark in their sale for £10, I love the oversized fit and the speckled bits of white. They did well on this one and for £10 I really could not grumble (as i usually do when i see the unrealistic prices on some items in there). This is definitely one of my go to coat for the spring, if it ever decides to come around. Paired it with trousers I found in a charity shop a long while back and my trusty boots. Hope everyone is having a lovely relaxing weekend.
Don't forget to please nominate us under the 'Blogging as a Duo' category for the

Company Awards

.
Also, still quite unsure about what will go when Google Reader is abolished but just incase our bloglovin account need some love so do follow us if you can.